Artist of the month: Shuyu Zhang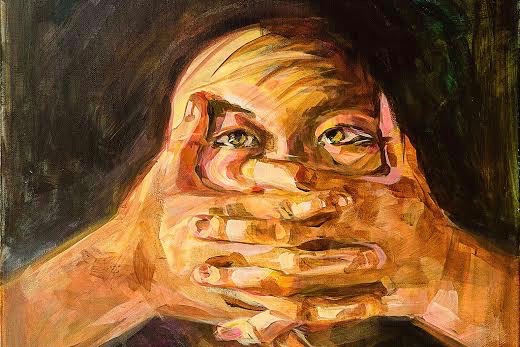 While many WHS students partake in a variety of art classes during high school, very few take the craft seriously. Senior Shuyu Zhang learned to love the art of painting when she began in eighth grade. Years later, her artwork has been selected for the MAEA Recognitions Exhibition, and she has also been awarded for a special piece she created, called "Unspoken Prayers."
However, Zhang didn't reach this level of artistry without going through the fundamentals.
"I started painting I think around eighth grade," Zhang said. "There was this whole process where I had to go through the basics and do all this sketching, but then I chose to [continue to] paint because I thought it was a thing that was cool."
After concluding that painting was something she wanted to continue in high school, Zhang decided to expand her horizons, instead of just partaking in the art classes offered by the school.
"I paint in my free time, and I [attend] classes that are not in school," Zhang said.
Zhang also participated in a summer program that was focused solely on improving her artistic skills.
"I went to a program over the summer at the [Rhode Island School of Design]," Zhang said. "So I spent six weeks there just doing a lot of art, and it was super cool."
When attending numerous art classes and programs, students typically learn what types of subjects they like and don't like to paint. While many enjoy painting or sketching landscapes, Zhang finds herself preferential to painting people.
"People are so much more interesting [to paint] than trees," Zhang said. "I also really like [painting] hands."
Since Zhang has been painting since middle school, she has had time to create numerous pieces. But there are always some that are more memorable than others.
"[My favorite] was this piece where I was trying to make this painting look like [hands] sewing fabric," Zhang said. "[At first,] it was just the hands, and then I sewed some fabric onto the canvas."
Zhang is undecided about her plans involving painting after high school, but she knows that it will be more than just a hobby.
"At this point, [art] is not a hobby anymore," Zhang said. "I think I'm going to try and make it into something I do for a career later, [but] probably not [right after high school]. We'll see. I need to get into college first."
About the Contributors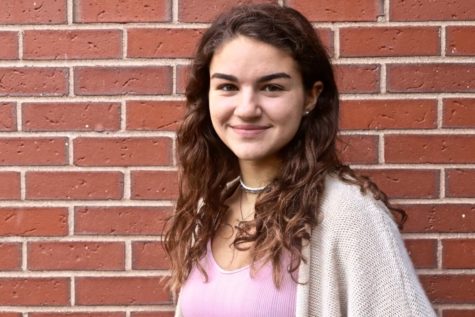 Christina Taxiarchis, A&E Editor
Christina Taxiarchis, Class of 2020, is the arts & entertainment section editor for WSPN, and this is her third year on the staff. She is on the Wayland...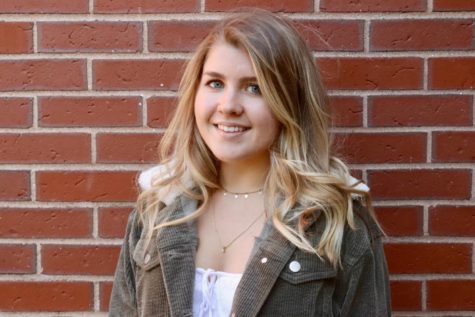 Jessica Reilly, Social Media Editor
Jessica Reilly, Class of 2020, is the social media editor for WSPN. This is her second year on the staff. She is a director for the Window Dance Ensemble...