WW '19: Rev. Mariama White-Hammond encourages activism in student body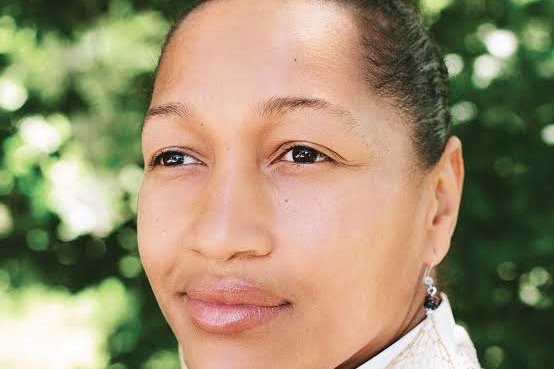 Winter Week speaker and activist Rev. Mariama White-Hammond gave a speech to WHS students about a new view of environmental and social justice. In her presentation, White-Hammond stressed the environmental differences for different neighborhoods based on race and income. White-Hammond speaks at a variety of schools every year, doing what she believes is her calling.
"We need billions of people to start going, 'What's my contribution?'" White-Hammond said. "And so last year, I said if [speaking] is what I'm good at, and that's what we need, can I start going out and start talking to people?"
White-Hammond believes her contribution starts in schools with young people. Although she speaks to a broad demographic, she has focused her efforts on communicating her message to the upcoming generations and members of minority communities.
"I've been actively looking for opportunities to talk to young people, people of color and low-income folks, people that have been left out by the economy," White-Hammond said.
White-Hammond believes that her message should be spread to all people, but she prioritizes young people as potential agents of change in the future.
"I believe that young people are going to be more crucial in this fight than adults," White-Hammond said. "Adults have already demonstrated that we're not getting ourselves together so well, and so I believe the next generation has more open minds and therefore more ability to get into the fight."
English teacher and Green Team adviser Sara Snow selected White-Hammond as a Winter Week speaker after participating in environmental activism marches with her. According to Snow, White-Hammond was a good choice for a speaker because she is active in social justice not because it is profitable, but because it is the right thing to do.
"[White-Hammond is] someone who's doing something because it's the right thing to do, because it's something that is for the greater good and not just for her own monetary gain," Snow said.
According to Snow, she hoped that Wayland students would find ways to be active in what's relevant to them.
"One of the things I find about Wayland – I love Wayland – but I also find that the idea of activism seems to happen when you live [closer] to the city," Snow said.
Although White-Hammond speaks to a variety of people, she believes that it is time to think about activism and consider their own involvement in social change.
"I want students to recognize that we're in this very important time period and [to think] about what they can do to contribute to bringing about change," White-Hammond said. "This fight is about the betterment of our species. It's relevant to everybody, and I really think people need to recognize that."
Snow hoped that through White-Hammond's presentation, students would be inspired to get involved in activism in the community.
"My hope is that by bringing in someone who is quite radically different from what people are used to hearing, there are going to be some people who are going to respond to [White-Hammond], and that is progress," Snow said.

Click the logo for full coverage of Winter Week 2019