WW '19: School screens 'Hidden Figures' the year after 'Cool Runnings' cancellation
Hang on for a minute...we're trying to find some more stories you might like.
For each of the past four years, the WHS Student Council has picked a schoolwide movie to be played during Winter Week. This year's featured picture was "Hidden Figures," a 2017 Oscar nominee. The movie takes place in 1961 and tells the story of three African-American women who work behind the scenes for NASA and played essential roles in the United States' first manned launch of astronaut John Glenn.
The tradition of a schoolwide movie began in 2016 when the Student Council at the time proposed the showing of "Selma" to the WHS community during Winter Week.
"This is the fourth time we've tried to show a movie during Winter Week," Principal Allyson Mizoguchi said. "The first year we did it, it was 'Selma,' and it worked really well because it actually coincided with Black History Month, and we built in some discussion time around it."
Following a successful showing of "Selma," the 2017 Student Council continued the tradition with its showing of Apollo 13. However, in its third year, the movie tradition faced a challenge.
"It was the third year [of the movie showing tradition] that the 'Cool Runnings' situation happened," Mizoguchi said, referring to the administration's cancellation of the showing of the film during Winter Week 2018.
WHS students were unhappy over the administration's decision last year to cancel the showing of "Cool Runnings" due to complaints about racism in the movie. Shortly after WHS Principal Allyson Mizoguchi announced the decision, students took to email to voice their displeasure. Within hours of Mizoguchi's announcement, the "reply-all" to the email had been flooded with hundreds of responses from upset students. Junior Philip Koechling recalled the decision and his strong emotions over Mizoguchi's decision.
"I remember I was really angry," Koechling said. "I have seen ['Cool Runnings'] many times, and I don't think it's racist at all."
Junior Maddie Olstein was also not thrilled with the administration's cancellation of "Cool Runnings." Olstein thinks that movies should be a regular feature during Winter Week.
"[Movies are] kind of a Winter Week tradition, and not watching a movie last year seemed pretty lame," Olstein said. "I am just happy that we were able to watch something this year."
The controversy over the cancellation of "Cool Runnings" called into the question the process by which the movie was selected. Many students seemed dismayed by Mizoguchi's ability to veto the movie and felt that the Student Council was being overruled in the decision. However, Mizoguchi emphasized that the veto was due to concerns expressed by staff and students and that otherwise, she had no say in the process.
Mizoguchi's statement was supported by Student Council Vice President Gage Fuller, who described the process as being almost entirely student-driven.
"Student Council basically listed down as many movies as possible," Fuller said. "Everybody came up with their own list, and then we narrowed it down to ten movies. We narrowed it down again to two, and then we picked it from there."
Mizoguchi acknowledged that although the decision-making is left mostly to the Student Council, she does have a say in determining whether or not the movie will be played – an authority that may have been utilized in the cancellation of "Cool Runnings."
"I don't select the movie," Mizoguchi said. "But Student Council did share the list of possibilities this year to make sure that they met with [the administration's] approval."
Following the controversy over "Cool Runnings," this year's Student Council made it their goal to reaffirm the true purpose and validity of a schoolwide movie during Winter Week.
"I think [this year's] Student Council wanted to be clear and transparent about the purpose behind showing a movie," Mizoguchi said. "The idea, in general, is to have a shared experience amongst students that's entertaining, educational and uplifting."
To do so, the Student Council worked to select a movie that would satisfy such criteria. After a long and careful vetting process, it settled upon "Hidden Figures."
Junior Aidan Bonner, a first-year member of Student Council, said that despite the fact that "Hidden Figures" was relatively unknown among members of WHS, the fact that it contained many of the elements the council was looking for earned it the council's support.
"I did not propose ['Hidden Figures'] originally," Bonner said. "But I had heard of the movie, and it seemed interesting."
Many students felt similarly about the film. Sophomore Michael Boschetto thought the movie turned out better than he expected.
"I thought the movie was pretty cool," Boschetto said. "I hadn't heard about it before, but the movie was pretty interesting."
Overall, Bonner thinks the Student Council's showing of "Hidden Figures" was a great success and a good use of time during this year's Winter Week celebration.
"I think the film was a huge success, it turned out really well," Bonner said. "There was a lot of applause once the credits started rolling. I think we made a good call choosing 'Hidden Figures.'"

About the Writers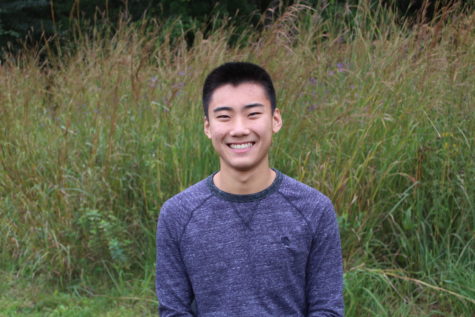 Kyle Chen, Opinion Editor
Kyle Chen, class of 2020, is the editor of WSPN's Opinion section and a copy editor as well. This is his third year reporting for WSPN. Kyle runs cross-country...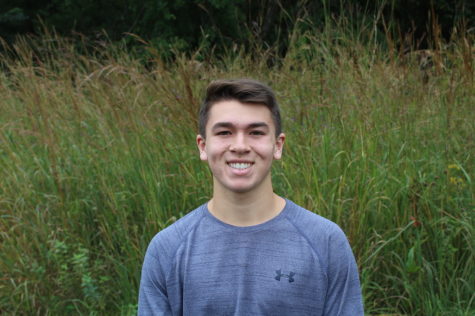 Aiden Chitkara, Staff Reporter





Aiden Chitkara, class of 2020, is a first year reporter for WSPN.  He will be a captain for the boys' hockey and lacrosse teams. In his free...