Keefer Li: Tricking has taught me to stand up after I fall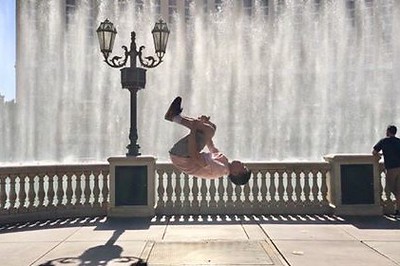 Some students at WHS invest their time in theater, dance or sports. Behind the scenes, there are students who practice for hours daily on activities not known to many. Senior Keefer Li is such a student.
Li found one of his passions in life through numerous hours of searching on the web. Starting in late middle school, Li developed an interest in parkour. Li constantly wanted to learn how to do more flips, and he eventually began to perform more complex tricks. He did more research into the "underground" sports of parkour and found his sport: tricking.
"[Tricking] is defined as a mix between martial arts and gymnastics, but it takes a lot of movements from different disciplines [such as] dance and activities like that," Li said. "I started freshman year at a local gym my friend found for us to practice at."
Li and his friends practice daily, either at their gym or simply outside.
"I try to practice every day, but I go to a gymnastics gym at least once a week," Li said.
Li practices at least two to three hours a week in the winter due to the harder accessibility to the outdoors. But in the other seasons of the year, he is constantly practicing and learning new tricks outside.
Extracurricular activities can be hard to manage with the rigorous amount of schoolwork students gets in high school, but Li seems to have it under control. Tricking has also served as a stress reliever in Li's life.
"My schoolwork always comes first, but [school] can sometimes be stressful, so I make sure I get the training in that I need to stay on track," Li said. "[Tricking] is not hard to manage because it and school are both a part of my schedule."
Li created a club at WHS called the Move Creative Movement. He started the club in his sophomore year, trying to bring in as many people who are interested in the same type of activity. Li has a group of friends who have always loved tricking, but they wanted to make the sport more well-known and see if there was anyone else in the high school who also did tricking as an extracurricular activity. Li then found fellow students who participated in creative movement: dance and martial arts.
"We want to create a community where people can learn new movements and tricks," Li said.
The club members try to get together as much as they can outside of school to practice, but most practice in their own time. They utilize the wrestling room and mats during the day so that they can practice during their frees.
"Every trick is a difficulty. Each movement is foreign to the body, and you have to keep doing it to get the muscle memory," Li said.
Allowing your body to perform such movements can be scary, and Li initially had an experience that gave him a momentary fear of learning new tricks.
"The first time I learned how to do a backflip, I landed on my head. I hurt my neck, and I felt like I was paralyzed for a moment, and it really scared me from learning it," Li said. "[After] you learn to just stand up and do it again, it makes learning [tricks] that much better."
Since that moment, Li has become more fearless with the more tricks he learns. Li continues to push himself into getting out of a scared mental state, wanting to master the more complex and difficult tricks.
Li aspires to keep tricking in his life for the years to follow. He hopes to pursue tricking for a long time, for it is something he enjoys doing daily. Like any other sport or activity that requires constant practice, tricking is not just a sport to Li – it has taught him many life lessons that will stick with him as he gets older.
"[Tricking] has taught me to stand up after I fall and to keep pushing on," Li said. "Every time you fail, it is not a step down – it is figuring out how to take the next [step] up."
About the Contributor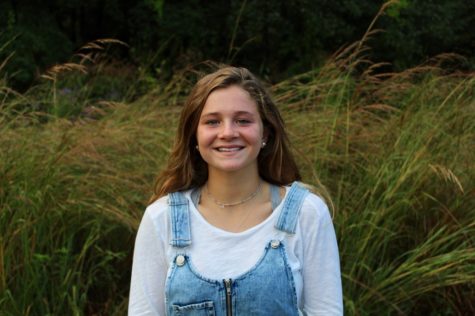 Caroline Lampert, Multimedia Editor
Caroline Lampert, Class of 2020, is a multimedia section editor for WSPN. This is her third year on the staff. Outside of class, she enjoys playing soccer...