WSPN hosts ACT practice test on March 2
Full-length, timed, test to familiarize students with standardized testing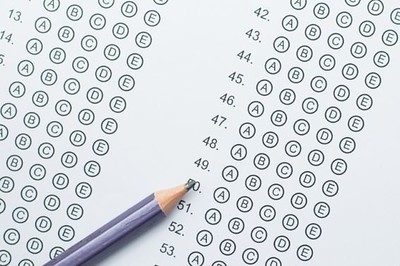 WSPN plans to host its practice test fundraiser in conjunction with Revolution Prep on Saturday, March 2 from 9 a.m. to 1 p.m. at Wayland High School. Registration is open to all students and will cost $20 with all proceeds going toward WSPN.
This full-length, timed practice test aims to familiarize students with official standardized testing. Such practice exams help students build testing endurance and provide a realistic snapshot of testing performance.
"The biggest thing about the [standardized testing] isn't the material because it's all pretty basic, [but] knowing how to take the test and all the tips and tricks [to] improve your score," junior Zoe Hughes said. "The way to do that is to study and take a bunch of practice tests."
Scores will be immediately returned within minutes of completing the test via a dedicated student dashboard and app.
Families will be given the opportunity to meet with WHS alumna and Academic Adviser Elizabeth Willard for a detailed score report review. During the session, Willard will provide context regarding the score, pinpoint strengths and target opportunities for improvement.
In addition to the ACT preparatory test, WSPN will also be holding an SAT practice exam on Saturday, April 6 at WHS from 9 a.m. to 1 p.m. Proceeds from the $20 registration will still benefit WSPN.
All students are encouraged to take these practice exams hosted in partnership with Revolution Prep, an American-based company that offers test preparation courses including group classes, private tutoring and online courses for the SAT and ACT standardized achievement tests.