Review: Happy Death Day 2U
Hang on for a minute...we're trying to find some more stories you might like.
With the success of the film Happy Death Day, audiences have waited to see if its sequel, Happy Death Day 2U, could live up to its standards. The Universal Pictures sequel has received mix reviews by critics. While some may say that Happy Death Day 2U is closely a derivative to its prequel, it is an impressive sequel that rivals the execution of its predecessor. The film is able to expertly intertwine elements of romance, comedy and horror, with the addition of a science fiction twist, coming together to form a sequel that boldly strays in a different direction.
Happy Death Day 2U begins with Ryan, a college student, waking up in his car. He goes to his dorm room where he finds his roommate Carter with Tree, the protagonist of the first film, who lived in an alternate reality where she was killed and woke up to relive the same day repeatedly. After waking up, Ryan works on an experimental quantum reactor, a project which the school dean shuts down. He then gets murdered by Babyface, the same killer from the first film, and wakes up again to relive the same day.
After hearing Ryan's story, Tree tells Ryan about her experience reliving the same day, and she and Carter set out to help Ryan. When Babyface tries to attack Ryan again, Tree subdues him and unveils that Babyface is, in fact, a second Ryan. This version of Ryan warns them that in order for the loop to close, the original Ryan must die. Ryan then activates his power reactor, which creates an explosion. The remainder of the film tracks Ryan, Tree and Carter as living in alternate realities as they struggle to return to their original lives.
While Happy Death Day 2U changes scope from the first film and explores and crosses different genres, it still retains the comedic elements that worked previously. A new element that was also a pleasant surprise was the character development from the first film. Tree's parallelism – from rude and snarky to more kind and caring – was a focal point of the first film, and this development continues in Happy Death Day 2U. While Happy Death Day explored Tree's relationship with her father, this prequel features a more emotional relationship that Tree has with someone from her past. Jessica Roth's performance of Tree was spectacular, and the rest of the supporting cast was able to pull their own weight.
One downside to the film, however, is the heavy focus of trying to be "smart" by being centered around the science of why the characters were reliving the same day. This is contrasted against the original film, which was able to achieve its success by focusing on the question of the identity of the killer. In Happy Death Day 2U, it feels as if the killer-angle from the first movie is just an afterthought.
Happy Death Day 2U acts as a fantastic sequel to an already good first film. The movie's switch in genre and its new plot elements leaves the audience with a pleasant surprise. While on the surface the film may first appear as a copy of its prequel, it actually delves into new territory, leaving space for a third movie to cap off a unique trilogy.
Rating: 8/10
Opinion articles written by staff members represent their personal views. The opinions expressed do not necessarily represent WSPN as a publication.
About the Contributors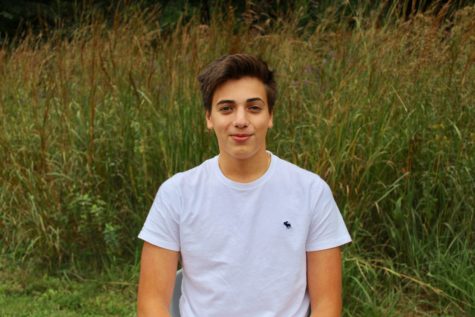 Christos Belibasakis, Assistant Webmaster & Film Critic
Christos Belibasakis, class of 2020, is a second-year staff reporter and film critic for WSPN. Christos plays baseball for WHS. In his free time, he enjoys...