Progressive Dinner to be held for The Class of 2019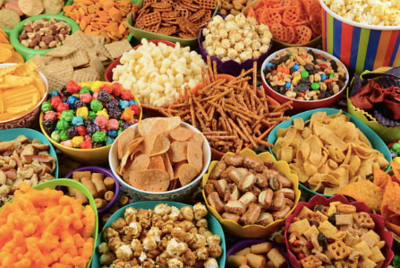 The Class of 2019 will be attending the fifth annual Wayland High School "Progressive Dinner" on Saturday, March 30. Every year, students in the senior class participate in an event called the Progressive Dinner, where students eat their way through town. Over the course of the night, members of the senior class will travel through three homes for appetizers, entrées and desserts, with one home providing one type of course.
This year, the Progressive Dinner will start at 5 p.m. with appetizers at the Campbell's house, the residence of senior Lauren Campbell. The class will leave the Campbell's house at 5:45 p.m. and migrate to Lisa Nickerson's house, the residence of senior Eric McGonagle, where entrées will be served from 6 p.m. to 7 p.m. After the main course, the class will travel to its final destination, the Larsen's house and the residence of senior Myle Larsen, where dessert will be served from 7:15 p.m. to 8 p.m.
Campbell is looking forward to the Progressive Dinner because it marks the beginning of "senior spring."
"The Progressive Dinner is pretty cool because I think that [the dinner], along with the 'Senior Show,' are the two events that kick off the start of senior spring," Campbell said.
Class of 2019 Executive Board member Jack Crowley is looking forward to the dinner for other reasons. Crowley believes that the dinner gives seniors another opportunity to socialize with their classmates.
"It is kind of meant to meet new people and hang out," Crowley said. "It is overall just a cool event."
Campbell agrees with Crowley because she also thinks that it will give students the opportunity to meet new people.
"Even though we are all seniors, there are still plenty of people that I haven't spent time with very much after school," Campbell said. "[The Progressive Dinner] will change that."
Crowley has talked about the dinner with members in the WHS Class of 2018 who had positive experiences at their class's Progressive Dinner.
"I have talked to some guys who did [the Progressive Dinner] last year, and they said it was a lot of fun," Crowley said.
Junior Jack Jennings is also looking forward to the event next year. Jennings has heard good things about the event from former and current seniors.
"I think the [Progressive] Dinner is a great idea because I don't think our grade has a lot of full-class activities, but this is one," Jennings said. "The dinner will provide another opportunity to hang with the whole grade."
Campbell states that it was her mom's decision to become a host. Campbell is set to host the appetizer portion of the dinner.
"It was really my mom's idea to become a host," Campbell said. "She loves doing these types of events, so [the Progressive Dinner] was right up her alley."
Aside from a chance to socialize with classmates and eat food, seniors are looking forward to the event because it is a change-up from a typical Saturday night.
"Wayland can get a little boring, so this is something different," Crowley said. "That's one way to look at it."
Crowley is anticipating the best and can't wait to get the ball rolling. Crowley hopes the night will be a great way to kick off senior festivities.
"Overall, it will just be a fun night, and I am looking forward to it," Crowley said.