Freshman e-board raises $4400 from mattress fundraiser
The Class of 2022 stepped out of traditional fundraising attempts at WHS by selling mattress on Sunday, March 31. While the fundraiser is a somewhat new and unique one, the class was able to raise $4400 as a result of the fundraiser.
The idea first started when the mattress company approached freshman class adviser Scott Parseghian about the fundraiser. Eventually, he pitched it to the freshman e-board during a meeting, where most loved the potential of gaining money.
"We all thought it was a very unique idea. This was at the beginning of the year, we didn't have much money then, and then we heard that this was a no-risk fundraiser and it had a lot of potential," freshman e-board president Andrew Zhao said.
Custom Fundraising Solutions, a fundraising intermedium, helped people find the mattresses they want and sold at the event. The freshman class was there to assist and show people where to go with signs outside.
"All we had to do is advertise it," Zhao said. "All the shipping is taken care of by [Custom Fundraising Solutions]."
It took roughly two months to plan for the event, with the planning mostly consisting of advertisement. Although the Class of 2022 wasn't selling or paying for the mattresses, they had to use money to pay for the event to occur in the WHS Field House.
"It's a very unpredictable fundraiser, as it's really [predicated on] how well our grade can work together to spread the news and hand out flyers," Zhao said.
Almost all can understand that the mattress fundraiser is very different than typical WHS e-board fundraisers, but some freshmen think that it has the possibility to make their class a lot of money if a lot of people go to the event.
"It has the potential to raise a lot of money, but only if everybody takes it seriously. Unfortunately, some people are not," freshman Asher Biddle said.
In the future, the freshmen also plan to have many other fundraisers and raise more money for their class.
"[The mattress fundraiser] is our big one, but right after we also have a Krispy Kreme fundraiser," Zhao said.
The Class of 2022 hopes to capitalize on this year's fundraising success by making the fundraiser an annual event for the class.
"There is a lot of potential with [the mattress fundraiser]," Zhao said.
The money raised will be used to support class events like the sophomore semi-formal and prom.
About the Contributor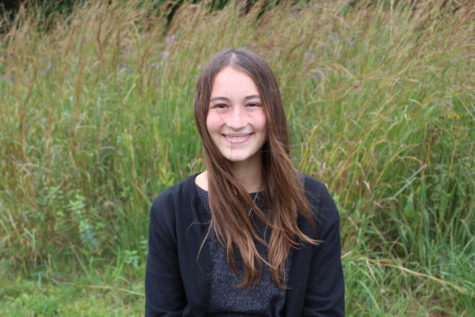 Cammy Lehr, Staff Reporter
Cammy Lehr, class of 2021, is a first-year reporter for WSPN. She enjoys English class and is excited about journalism this year. In her free time, she...