TB at WHS limited to one public case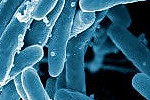 Principal Allyson Mizoguchi informed students and parents about a case of Tuberculosis (TB) via email on Feb. 28. The bacterial disease affected only one student at WHS, senior Anthony Huynh. Huynh gave WSPN permission to use his name. After a substantial amount of testing among Huynh's peers, it seems as if TB at WHS has been successfully limited to just one case.
TB is an airborne bacterial disease spread from one person to another. The bacteria are released into the air when an infected person coughs, sneezes, speaks, or sings. People nearby may breathe in these bacteria and become infected after a prolonged amount of exposure.
"It's important to know when someone has tuberculosis, and it's better for the health of the entire school [to be informed]," sophomore Elizabeth Hiebert said.
This was the first case ever witnessed by Nurse Amy Schoeff throughout her nursing career. Although TB outbreaks are rare, Schoeff is well educated concerning the symptoms and treatment for TB.
"The thing about TB is that you don't get better; you just stay awful and then you get worse," Schoeff said. "It's worse because you get a cough that doesn't go away for more than three weeks and night sweats to the point where your sleeping clothes are soaked."
Severe, unintentional weight loss is a common symptom as well as pain in the chest, fever, fatigue, and shortness of breath. In terms of treatment, antibiotics are the main route back to health.
"My thinking is that, if you're sick, stay home until you get better; if you don't get better, see a doctor," Schoeff said. "If someone were to come to me with such severe symptoms, I would immediately send them to the doctor."
Any student who had been in contact with Huynh was required to go for testing, including students in all his classes, his advisory and any student on the swim team. Despite careful testing of the blood and skin, no new diagnoses have been made.
As only about 15 parents attended an informational meeting held by the Department of Public Health on March 7, Schoeff encourages anybody with questions or concerns to visit her for answers.
"I don't really think it's a big deal, but I think it's important to get tested," sophomore Isabella Cvrk said. "I don't really think anybody has [TB]."