MCAS passage thrown out due to uncomfortable racial sentiments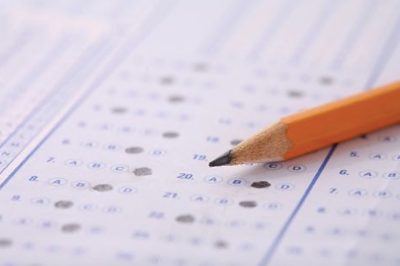 This past March, WHS sophomores took the MCAS (Massachusetts Comprehensive Assessment System). These students were greeted with an open response question that seemed a little out of place. The prompt in question required them to write in the voice of a racist white woman harboring fugitive slaves.
The passage used was taken from the novel "The Underground Railroad," a historical fiction novel detailing the escape of a slave through the railroad. Paired with the passage was a prompt asking students to write the story from the perspective of Ethel, a white woman who is debating whether or not to allow fugitives in her home.
"I don't think the passage itself was offensive because it was taken from a book in which the passage made sense in context, [but] I didn't think it was right to make students write from the perspective of a racist white woman," an anonymous student said.
For some students, the prompt stirred up uncomfortable feelings. One anonymous proctor recognizes the impact it may have had on these students' testing experience.
"[Reading] that [prompt] must have been really upsetting and disrupting to their testing experience, and the rest of their day students had to go through with that," an anonymous proctor said. "They're not supposed to talk about the test questions, but of course, they felt like they had to, and I'm glad they did."
Students aren't allowed to discuss the content on the test with any peer or teacher, for they are at risk of having their test scores revoked. However, some students felt like they had to discuss the essay prompt they were given.
"I think it was challenging because I had to write from a perspective that was different from mine and not how I would normally view the situation," the first anonymous student said.
The passage has since been removed and is no longer being graded. On the day of makeup MCAS, principals received a memo from the state commissioner about the question in session two that students were to skip. Proctors had to instruct them to skip that particular essay question, but they were unaware of any details or why they had to inform students of such.
"What kind of idiot would have students imagine the rationalizations of a racist coward who shrinks from moral responsibility?" author Colson Whitehead wrote to the Boston Globe. "There are plenty of heroes in the book — black and white — who stand up and do the right thing in the face of terrible consequences; certainly they are more worthy of investigation. Inhabiting characters like Ethel caused me great emotional distress."
Despite the controversial essay question, some students do not seem to think the passage and question were problematic enough to be completely omitted.
"Initially, I thought it was a weird passage for us to read and a strange response to it, but I didn't really think of it as being as big of a problem as it turned out to be," a second anonymous student said.
Despite it being a paired controversial open response prompt, the passage given did not harbor the same reaction of the question. One student even named it as one of their favorite MCAS passages, as it brought light to the racial issues surrounding slavery.
"It caught me more off guard because, throughout all of my past MCAS tests, they haven't thrown in a passage like that," the first anonymous student said. "Just the topic itself, I was [kind of] happy that it was in there because everybody has to read it, and it kind of gives people a certain idea or background of people or characters who were in that situation. It was honestly one of my favorite passages."
According to one test proctor, tests administered to students on large scales should represent and be considerate of students of all cultural and ethnic backgrounds.
"Hopefully, it will sort of reinvigorate attention we need to pay when it comes to when we are going to create a standardized test," the anonymous proctor said. "It needs to be accessible to everybody, and it needs to be fair socially and culturally. It needs to be unbiased and it needs to be fair and reflective of everybody's experiences."
About the Writer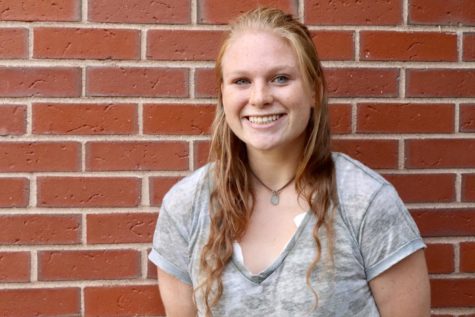 Caitlin Newton, Managing Editor
Caitlin Newton, class of 2020, is in her third year of journalism. She is the managing editor this year and was the features section last year. She plays...