Emma Gardner: CrossFit has made me into who I am and who I'm going to be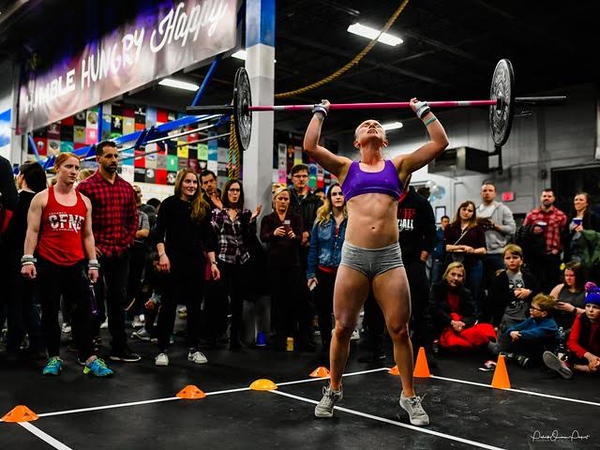 For some students, it takes many years of searching and discovering to find something they are truly passionate about and want to pursue in their life. However, sophomore Emma Gardner has already found her calling in the complex of CrossFit New England. Gardner started doing CrossFit in December 2017, and she currently trains four hours a day for six days a week.
CrossFit involves much more than just the lengthy, rigorous workouts in the gym. Gardner dedicates many aspects of her life to the lifestyle of CrossFit.
"I'd say CrossFit has completely changed my life," Gardner said. "If you're going to do it, you have to do it right, so you have to change almost everything about you. You have to eat healthy, sleep a ton, have the mental mindset and mental toughness to be able to keep going and not give up. There are times where you think, 'Why am I doing this,' or 'I'm not getting anywhere, I could do this yesterday, why can't I do this today.'"
Gardner started CrossFit through inspiration from her mom, who had been doing it for a long time. She was hesitant at first because she had never done fitness and nutrition training in the past, but she quickly discovered her passion for it.
"My mom did CrossFit, and she always told me, 'You should try it,' and I was always like, 'No, that's not for me,'" Gardner said. "But then, honestly, I was inspired by taking the class freshman year with the weightlifting, and I was like, 'Hey, I kind of like this.' Then, I tried it, and I just stuck with it."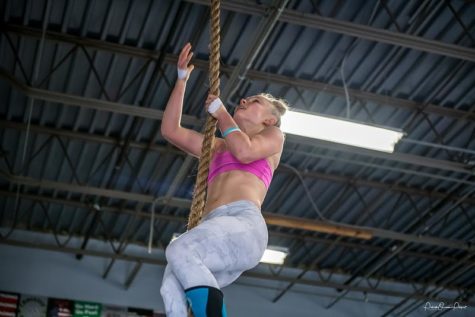 The tough workouts and high goals of CrossFit require a strong mentality as well as support and motivation from those around her. Gardner's mom inspires her through her commitment, but she is also motivated by those around her in the gym.
"Everyone at CrossFit motivates me just [by me] going there and seeing that other people are doing this," Gardner said. "One thing that I see all the time is when you're in the middle of a workout and it's hurting, you just say to yourself that you're not the only one hurting, this is hurting everyone, it's not just you, so if they're still pushing, you can keep pushing. The CrossFit that I go to is world-renowned and well-known, and the guy that owns it coaches some of the fittest people on earth and people that have won the CrossFit games."
The overall environment at CrossFit motivates Gardner to continue with her workouts and to meet her goals. Although she is surrounded by friends and strangers, fitness celebrities also work out around Gardner, pushing her even more.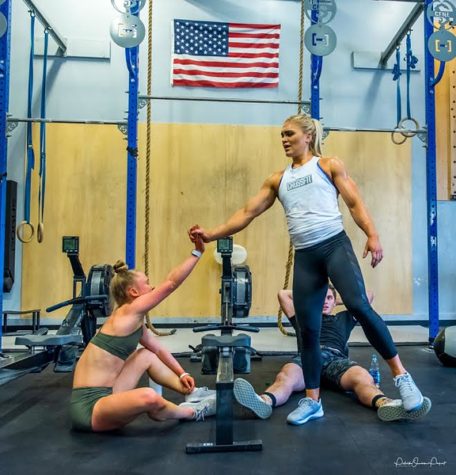 "One person who motivates me is Katrin Davidsdottir," Gardner said. "She won the CrossFit Games in 2015 and 2016 and became one of the fittest women on earth. She goes to my CrossFit so I see her every single day. She is this jacked woman who can do everything, so obviously, she is super motivational in making me keep pushing."
For some, CrossFit is used just for personal fitness and health, but Gardner also participates in competitions and qualifiers at the gym. Gardner is nothing short of successful in her achievements with CrossFit regarding those competitions.
"I just found out that I qualified for a competition in the Netherlands," Gardner said. "I won the qualifier for it, so at the end of May, I get to go there. There's a qualifier for everyone, then it moves to top 200 of that, then the top 10 of that go to the CrossFit Games. I've gotten to the second point of that, so that happens at the beginning of May. From there, we'll see if I qualify for the CrossFit games."
Alongside her countless successes in qualifiers and competitions at CrossFit, Gardner reaches new milestones in her personal workouts and skills frequently. She uses daily goals to motivate herself and achieve something every day.
"There are tons of movements that are definitely milestones, like being able to do a ring muscle up," Gardner said. "I have a coach who will set goals with me for my weightlifting, like being able to snatch a certain amount by the qualifier that I have coming up, which I ended up just getting the other day. Always having goals, even little things, keeps you motivated to keep going and trying to get them. Even if it's something so small like, 'Today I can do 10 strict pull-ups,' and your goal tomorrow can be to do 11."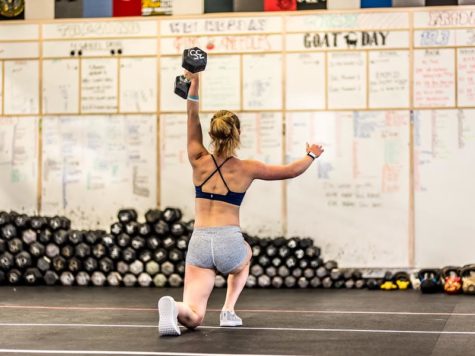 Gardner believes that anyone who is interested in CrossFit should just go ahead and try it. Although she was hesitant at first and had never done anything like it in her life, she quickly found it to be something she truly loved and that changed her life.
"I came from nowhere," Gardner said. "All I did was soccer, that was it. I was not a very fit person, I did not eat healthy, I didn't do any of that stuff. It might be for you, it might not be for you. It takes a mindset and you have to be committed. You can do it four or five days a week for just an hour. I think it changes everyone's life who does it because it's all based on functional movements that can take you other places in life."
Discovering CrossFit for Gardner also meant discovering what she was going to do for the rest of her life. Gardner hopes to continue in the CrossFit field both through workouts, but also as a career in the field such as a coach or a nutritionist.
"I feel like I've found my thing, what I'm going to do with my life," Gardner said. "Not necessarily meaning my job is going to be to work out every day, but I know this is something I love to do. CrossFit is becoming so big that soon enough it will be this huge thing and I would love to work in that field. I feel like it's honestly made me into who I am and who I'm going to be."
If you're interested in following Gardner's CrossFit journey, you can follow her fitness page on Instagram with the user @_emmagardner_cf.
About the Contributor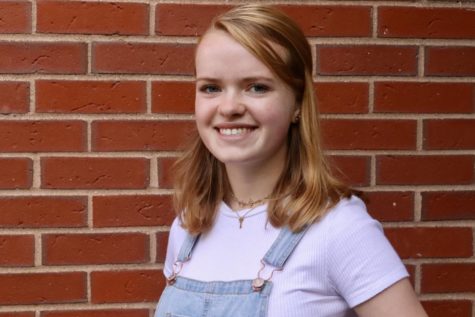 Meredith Prince, Co-Editor-in-Chief
Meredith Prince, Class of 2021, is a third year reporter and co-editor-in-chief of WSPN. She is a captain of the varsity softball and basketball teams...