WHS students give back to their community
WHS requires students to complete 30 hours of community service throughout their four years at the high school. Where, when and how students choose to volunteer is up to them, and WHS students have engaged in a variety of activities for community service.
Sophomore Erin Hines has been volunteering since she started Girl Scouts. Since entering high school, Hines has become more involved in community service.
"I do a lot with my church," Hines said. "That includes joining the leadership team for a 48-hour retreat over April break. During this time, we go out into the communities in the MetroWest area and help in soup kitchens, nursing homes, churches and other places. During the rest of the year, I help to make bags of hygiene products and sandwiches for the homeless, and [I] help out at youth masses."
Hines finds joy in helping others via her community service. She thinks that WHS' community service requirement is adequate and fair.
"I think that 20 to 30 hours is a good amount of time considering the requirement is not a yearly thing," Hines said. "It feels really good to help out those in need or those in a not so ideal situation. The more I volunteer, the more I love it."
Just like Hines, who describes volunteering as relaxing, many students at WHS enjoy volunteering. According to a survey conducted by WSPN, 72.2% of students surveyed responded that completing community service made them feel happier.
"My favorite [volunteering] experience was when I was helping out at the Dudley Pond Association ice cream social, and I got to serve ice cream to tons of joyful little kids," sophomore Hilla Almog said. "I personally like to volunteer as long as what I'm doing is fun."
Another student, freshman Guery Ortega, thinks that students can learn a lot from volunteering and can sometimes find inspiration.
"I learned that stepping up and leading can be more fun than some people might imagine," Ortega said." Over time, spending time out of my day to help someone else can really motivate me to do more."
Additionally, many students at WHS both enjoy volunteering and can understand the importance of themselves participating.   However, they don't necessarily think it's important to require it of students. According to the same WSPN survey, 61.7% of students either agreed or strongly agreed that they would complete community service even if the school didn't require it.
"I think having the experience of volunteering is really rewarding and important to try before we go off to college and start our lives, but I also understand that some people are really busy and don't want to worry about fulfilling the requirement," Hines said.
Hines encourages students to take time out of their day to help other people. She thinks that completing community service with friends can try to eliminate some of the stress or nervousness associated with it.
"Find something you enjoy doing and look for a way to volunteer, and if you are nervous, try to find a group of friends to do service with together," Hines said.
Ortega echoed this sentiment. His most positive experience volunteering was when he was with people he was friendly with.
"My favorite volunteering experience was selling baked goods and smaller snacks with some people I knew," Ortega said. "Being with them definitely made the experience more enjoyable."
For Almog, community service became fun and positive experience, benefitting both the volunteer and the community.
"One thing I learned from [community service] was that stepping up and leading can be more fun than some people might imagine," Almog said. "Over time, spending time out of my day to help someone else can really motivate me to do more.
Ultimately, Ortega sees community service as a serious time commitment, but one that is both important and even necessary for a community's health.
"At the end of the day, you'd have helped some cause in some way, and there is a possibility of sacrificing time in order to do so," Ortega said. "Management of time for the events may become a problem, but remembering any aid is essential and important as well."
About the Contributors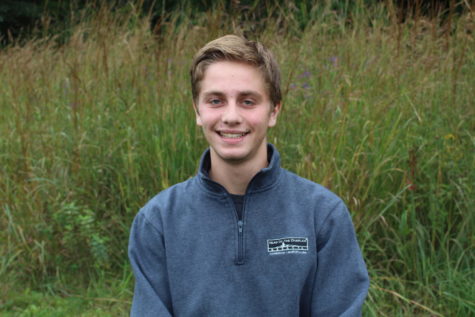 Alex Janoff, Business Manager
Alex Janoff, class of 2019, is WSPN's business manager. He is a first-year reporter. Outside of school, Alex is a coxswain for Wayland-Weston crew and...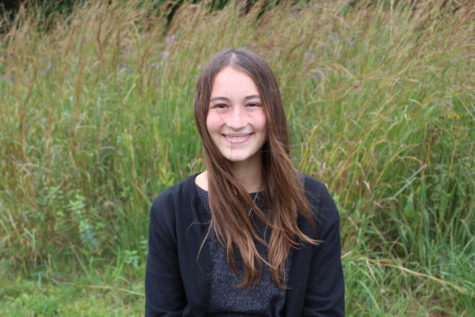 Cammy Lehr, Staff Reporter
Cammy Lehr, class of 2021, is a first-year reporter for WSPN. She enjoys English class and is excited about journalism this year. In her free time, she...