Student council organizes schoolwide scavenger hunt
Hang on for a minute...we're trying to find some more stories you might like.
In years past, Student Council has had a tendency to slow down its actions towards the end of the senior school year. This year, President Amanda Armstrong and Gage Fuller, along with the rest of Student Council, decided to break the mold and ramp up student activities as a way to get people involved. Student Council ran a scavenger hunt through the app Goosechase, in which students could complete fun missions and submit them through a photo or a video.
"For the end of the year, we just wanted to have a bunch of fun [activities] for our school to do with spring, and the seniors leaving soon," junior Student Council member Arden Knapp said. "This was an idea that we thought of that would be great for the whole school to get involved in. People could go out and do fun things around Wayland, attend sports games and do things they don't normally do and work together as a team to get points for their grade."
The scavenger hunt was a week long, and new missions were posted throughout the week. Daily missions were also posted outside of the Academic Center that could be completed for extra points. While some students spent little time completing the challenges, others dedicated hours every day to stay on the leaderboard.
"Every day after school, we spent probably three hours working on [the scavenger hunt] if it were planning or just driving around," sophomore Laura Clayton said.
Sophomores Clayton and Erin Locke came out on top and won the scavenger hunt. Their team name was "Fishing Pandas." However, they were not always in first, as the leaderboard was constantly changing as the race to first came extremely close.
"It was really stressful, honestly, like [the leaderboard] changed at night, and there was nothing else we could do that night," Locke said. "We just had to live with the fact that others were ahead of us."
The team of juniors called "Weenie Gang" was a close second, and they battled for the first place spot throughout the hunt. The team was disappointed with their loss – however, they believe they gave it their all.
"If we could change anything, it would be Dr. Unobskey being here because that [was] the only challenge we missed," junior Sam Thirman said. "Obviously, we wanted that dub."
Many of the missions involved challenges that needed to be completed in different places around Wayland and neighboring towns. This allowed students to explore the town and also create new connections and conversations.
"I would say it had me talk to teachers that I've never talked to before," Clayton said. "It had me go to places I've never been before – for example, the [Wayland Variety &] Deli. I never even knew it existed."
The scavenger hunt also allowed students to spend a lot of time outside of school with their friends and classmates and escape from the stress of their homework for a few hours.
"[Doing the scavenger hunt] meant hanging out with the boys every day and not doing homework," junior Michael Wegerbauer said. "We were not following the school system, and it was fun."
Although the activity brought lots of fun and excitement to students, it also brought tough challenges that brought students out of their comfort zone. Some of the missions required awkward encounters with strangers or in stores.
"There were a couple that were just hard to do, like kissing the lobster," Clayton said. "When you had to talk to people some of those were awkward. One of them we had to push a baby in a stroller and the mom was kind of like, 'Seriously?' when we asked her."
The fun and engaging challenges allowed students to share their memories with the school and ultimately just have a good time doing it.
"Honestly, it was a really cool thing to do. I had a lot of fun with it, and I know neither of us have any boundaries now," Locke said. "I kind of want to live like it's still going on. If we have time to go have fun on a weeknight instead of homework, we're gonna do it."
The scavenger hunt had an extremely high turnout with many students from every grade in addition to faculty members participating. This activity was a great way to connect the members of WHS and give everyone something fun to do.
"I know that everybody on Student Council really liked it, and we are really proud and happy with the results," Knapp said. "Hopefully, this continues for as long as it can."
Final Scores by Class:
Class of 2019: 6,743 points
Class of 2020: 6,290 points
Class of 2021: 5,749 points
Class of 2022: 2,728 points
Faculty: 303 points
Final Scores by Individuals:
"Fishing Pandas" ('21): 898 points, 134 submissions
"Weenie Gang" ('20): 894 points, 134 submissions
"PB" ('21): 879 points, 131 submissions
"Tall people + one" ('22): 853 points, 127 submissions
"What gives you the right" ('19): 829 points, 127 submissions
About the Contributors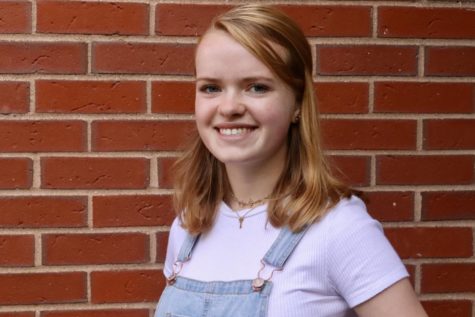 Meredith Prince, News Editor
Meredith Prince, Class of 2021, is the news section editor for WSPN, and this is her second year in the staff. Outside of school, she plays softball for...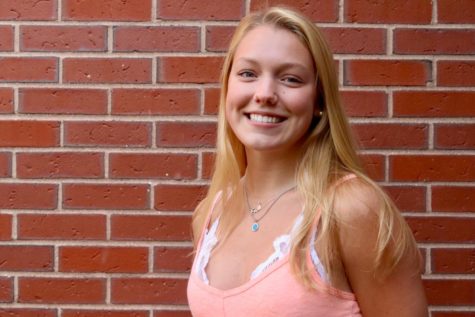 Remmi Shaw, Broadcast Editor
Remmi Shaw, Class of 2021, is the broadcast section editor for WSPN, and this is her second year on the staff. She is a member of the junior executive...