WHS seniors set to take to the skies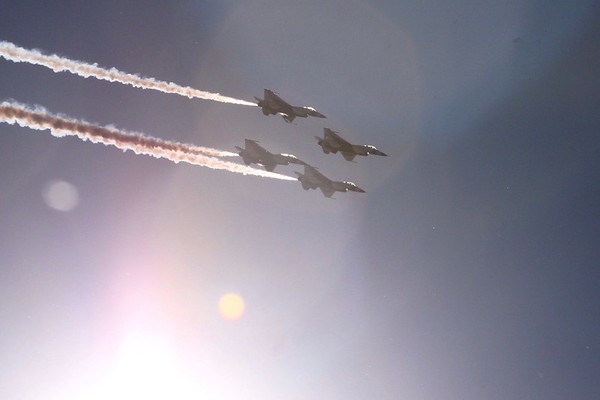 Since the end of the college decision process, many graduating seniors have begun thinking about potential college roommates or important dorm room commodities. Instead of preparing for the civilian workforce, a number of WHS seniors plan to spend the next few years either as an enlisted recruit or a cadet at one of the three major United States Military Academies.
Senior Mikel Reese has enlisted in the United States Air Force. He will be directly deployed to Texas on August 26th to begin his boot camp. Reese sees the Air Force as a potential jumping off point for the rest of his professional career.
"I want to get a degree later, but financially that won't be very smart right now," Reese said. "[I can] use the GI Bill so I can later pay for college and get a degree."
The GI Bill, which was introduced in the 1940s to help World War II veterans acclimate to civilian life, was updated following 9/11 to help incite young Americans to enlist in the armed services. The GI Bill will allow Reese to use his time in the military for college credit.
"It's pretty much support for anybody that wants to get college credits in the military as well," Reese said. "I can serve four active years. I'll get about a year's worth of credits and then I can go to college for three."
Apart from taking advantage of the many benefits enlisting provides, Reese also has an incentive to serve and protect his country.
"I want to serve my country," Reese said. "Both [of] my grandparents were in the [U.S.] Navy, [and] I have that sort of pride of wanting to do something and make a change in the world."
While some students, such as Reese, are directly enlisting in the military and will be deployed this summer to begin active duty, others are taking a different route. Senior Henry Stafford has enrolled in the United States Air Force Academy and will begin serving in the Air Force following four years at the Air Force Academy.
"The difference between going to the Air Force Academy and enlisting is that once I graduate [from the Academy, I'll be] commissioned as an officer, which is different than being an enlisted rank," Stafford said.
Stafford is a member of the Civil Air Patrol, a civilian auxiliary branch of the US Air Force, and he hopes to become a pilot for the Air Force following his graduation out of the Air Force Academy.
"[The Civil Air Patrol] is sort of like the Boy Scouts but it's more military-focused and I had always enjoyed it, so I knew that the military was something that was right for me, [and] something that I could excel at," Stafford said.
According to Stafford, there are a number of benefits available to students of military academies that he considered when making his decision to attend the Air Force Academy instead of a typical university.
"I picked that eventually because first of all, it's free, but I'm not going because it's free," Stafford said. "I'm going because I want to do it. The guaranteed job out of college is also pretty nice."
While at the Academy, Stafford plans on studying a subject that he enjoys and one in which he believes he will perform well because placement in the Air Force depends on academic excellence at the academy.
"The advice I was given by the seniors when I visited the Academy was [to] pick a major that's easy and something that you enjoy because once you're done your GPA determines what job you get," Stafford said. "So if you pick something like Aerospace Engineering, which is very useful in the occupational world, you might not do as well in it. It's a very hard subject. So if you get a 3.8 or a 3.9 [in Aerospace Engineering] and I get a 4.0 in Logistics or History, I'm going to get the pilot job and you're not, even though you put in a ton more work than I did."
According to Stafford, the application process to the Air Force Academy was very involved. It included a typical application, a physical fitness test and a nomination from his elected official.
"The application itself is pretty standard other than the physical test," Stafford said. "It's not abnormal, but where the differences are is the nomination proceedings. You can't go to a military academy in the United States without getting a nomination from a Congressperson or a Senator."
Stafford is going to be forging a bit of a new path at the Air Force Academy, where not many students are from Massachusetts or the New England area.
"The real challenge as far as competition goes is not from Massachusetts because there are not a lot of military school applicants from Massachusetts," Stafford said. "Your competition comes from the national level where places like California and especially Texas have a ton of super qualified people who make it to the national level, and you still have to beat out to go to the academy."
Stafford is excited about attending the Air Force Academy, and as of now, he intends on sticking it out in the Air Force, hopefully as a pilot, for some time.
"It's just what I want to do with my life," Stafford said.
About the Contributor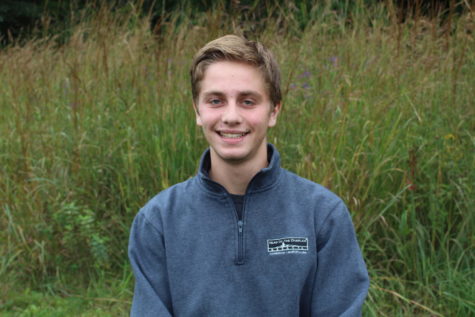 Alex Janoff, Business Manager
Alex Janoff, class of 2019, is WSPN's business manager. He is a first-year reporter. Outside of school, Alex is a coxswain for Wayland-Weston crew and...