Seniors express their voices in spring town election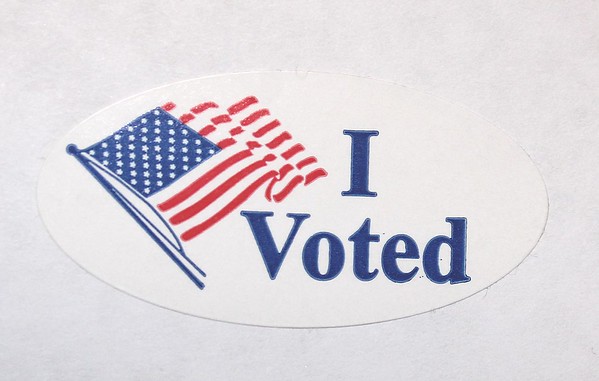 Town of Wayland residents gathered in the WHS field house on April 30 and May 1, as polls came to a close. For many seniors in the school, it was their first opportunity to vote as a participant in the town election. Articles that were brought into discussion included the WHS turf complex renovation, Loker Field renovation, Wayland Sanctuary, water meter installations and more.
To register, seniors had to sign up months before the election itself. Senior Rylan Peter was one of many that placed their votes in the election for the first time.
"There were a lot of people there who had a lot of different opinions," Peter said. "I definitely felt like I was helping in the categories for which I voted, such as the WHS field and the Loker field."
The WHS field house was rowdy on Tuesday and Wednesday night, as residents wanted their opinions to be heard.
"It is not quiet at all, and the moderator is trying to keep it quiet," Peter said. "That's another thing, you have to vote on that if you want to stop arguing or continue arguing, so there is a lot more voting on the actual discussion than what you are trying to get across."
Although many expect for town elections to be quiet, the atmosphere is almost the exact opposite.
"The field house was really busy and everyone around me seemed to be in a rush for their votes," senior Anika Das said. "[Also,] there was surprisingly a lot of tension in the air."
Like other Wayland residents, senior Ella LaClaire was content with the new voting system that was put in place.
"I heard you used to have to stand up to vote, and they would count you," LaClaire said. "There would be a lot of pressure just because people could see how you were voting. I feel like that would have been a little tougher to stand and vote the way I wanted to vote with other people around me."
LaClaire has been a member of the WHS track team as well as second vice president of the Dudley Pond Association. Some articles that emerged from the election had previously been talked about during DPA board meetings. LaClaire was motivated to vote in the town elections.
Although voting for the first time can sometimes be nerve-racking, several students enjoy the feeling of having a say for what happens in Wayland.
"I felt empowered even though I knew my vote might not make much of a difference," Das said. "It feels good to show that I care and that I can exercise my constitutional rights. I felt like an adult in the adult world, doing important things."
Going forward, various seniors plan on voting as they grow older.
"I definitely plan on voting in the future," Das said.