Opinion: May and Mental Health – let's start the conversation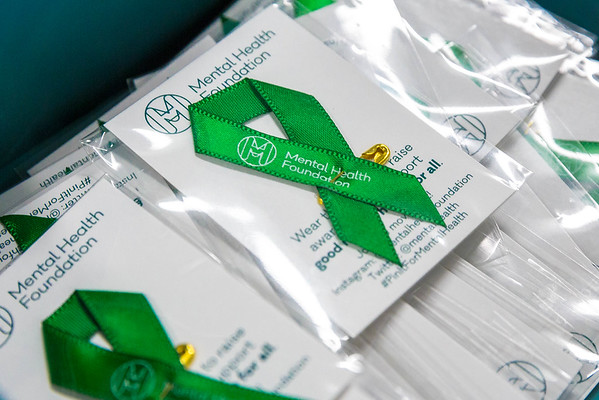 Hang on for a minute...we're trying to find some more stories you might like.
We're already almost through May, and barely anyone in our community has talked about what should be this month's most important focus, mental illness. May is Mental Health Awareness Month, but it's no surprise that the conversation about this month hasn't started due to the stigma surrounding mental health.
Yes, we've all heard of "stigma" thousands of times. But what does it really mean? A stigma is defined as a mark of disgrace associated with a particular circumstance, quality or person. In this case, the stigma surrounding mental health in many communities is that it is either an excuse, an exaggeration or just plain fake.
Let me break the ice and discuss what mental health means to me and why May is so important. Since the age of eight, I have struggled with generalized anxiety disorder (GAD) and several cases of adjustment disorder (such as situational depression). And no, this is not my "excuse" or "exaggeration." Many people assume that mental health issues are used as a way to get out of tasks or to compensate for stress, but they couldn't be more wrong. In fact, my mental health issues are a huge part of my life, and I need to embrace them. For me, my mental health can sometimes cause me to completely shut down. It makes many seemingly simple tasks at school and home extremely overwhelming. A good day for me can easily become a terrible one because my mental health often causes me to focus on the negative.
Although I have a strong support system of friends and family that some people, unfortunately, do not, there have been many times where I have felt very lost and lonely. I and everyone else with mental health issues, however, are not alone. According to the World Health Organization in 2001, one in four people in the world will be affected by mental or neurological disorders at some point in their lives. So why do we feel alone when we truly are not?
The answer is simple: the conversation of mental health is tenuous. Many people with mental health issues are scared to speak up because of how they are viewed in society. I don't want to speak for others, but I personally know it is a hard subject to open up about due to fear of being judged by ignorant people. I can only assume that thousands or maybe even millions of others feel this way due to the lack of honest conversation.
Fortunately, our school requires students to take a unit about mental health in wellness. In this class, students learn about many different mental disorders and also complete a research project about an illness. Even with this course, mental health issues are often disregarded or treated with shame by many.
Awareness is something we all need to work harder at. As a tight-knit community, it is our job to support one another. It's hard to support others when people often hide their mental health issues. But, if you ever notice that a friend or even a peer has been acting differently or appears to be sad, the least you can do is reach out. Let them know you care. Let them know you are there if they need you. A few words go a long way.
Mental health awareness starts with us and our ability to empathize and to show we care. According to the WHO, more than 450 million people in the world currently suffer a mental disorder, and many of them are still waiting for their communities to listen. Many people with mental illnesses become overwhelmed and feel lost because they feel like their life has completely changed. Sometimes, I feel like my illnesses define me and the outcome of every day, but I am not defined by my mental health. For all of those who are struggling with their own mental health, never forget that you are not your illness. Although May is dedicated to awareness, let's start spreading it every day throughout every single month. Let's start the conversation about mental health.
If you are ever feeling hopeless and alone, there are several resources you can use. My recommendation would be to talk to a trusted adult at home, on campus or even a friend. If you don't quite feel comfortable enough immediately reaching out to someone you know, check out the hotlines provided below that are available 24 hours a day and seven days a week. Remember, you are not alone.
Crisis Call Center
800-273-8255 or text ANSWER to 839863
Crisis Text Line
Text HELLO to 741741 or message them at facebook.com/CrisisTextLine to chat with a Crisis Counselor.
National Mental Health Association Hotline
800-273-TALK (8255)
National Suicide Prevention Hotline
1-800-273-8255
Opinion articles written by staff members represent their personal views. The opinions expressed do not necessarily represent WSPN as a publication.
About the Contributors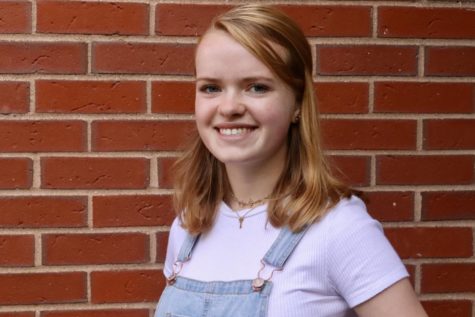 Meredith Prince, News Editor
Meredith Prince, Class of 2021, is the news section editor for WSPN, and this is her second year in the staff. Outside of school, she plays softball for...