News Brief: Update on the school start times
School Committee develops draft solutions to start times issues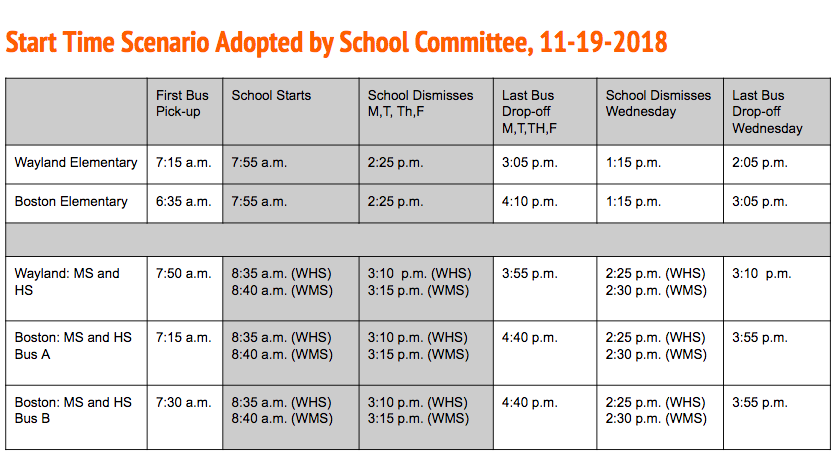 Wayland Superintendent Dr. Arthur Unobskey will send out detailed information about the new school start time implementation by June 14 to families and staff. For now, here is an update by the School Committee about some common questions regarding the new start time.
After School Clubs – The administration is working with staff to develop a revised co-curricular schedule. Most of the existing clubs are expected to continue.
Athletics – The fall game schedule has been set with all opponents. All competitions will allow for an adequate warm-up time. Freshmen, JV and Varsity sports teams will all continue to be offered.
BASE – There has been an increased demand for BASE. A partnership has been developed with the YMCA regarding BASE. Returning and previously wait-listed families have all been accommodated. Increasing staffing to accommodate families new to BASE is currently in progress.
Before School Activities – Current before school activities, including extra help, will continue. New before school activities are most likely not being added.
Boston Residents – A second elementary bus has been added in the morning, a breakfast program has been set up for Boston elementary students. After-school care is being finalized for Boston elementary students, and Boston high school students will be able to take an early bus to WHS for extra help.
Professional Development – Four Wednesday half days have been added to the school calendar for professional development (September 18, November 20, January 8, February 26).
Staff Schedules – Administrators are finalizing building based schedules.
Transportation – Bus registration has been completed and bus routes are being made. The routes will be finalized by June 7th.
About the Contributor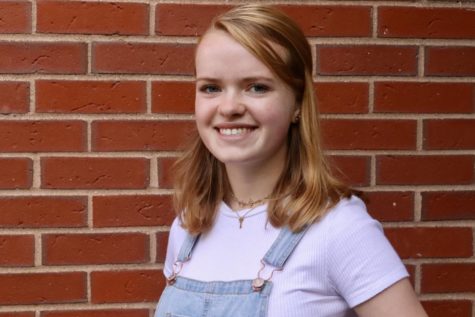 Meredith Prince, Co-Editor-in-Chief
Meredith Prince, Class of 2021, is a third year reporter and co-editor-in-chief of WSPN. She is a captain of the varsity softball and basketball teams...