News Brief: Practice SAT and ACT tests on Sept. 21, Oct. 5
SAT registration closed, register for practice ACT by Sept. 27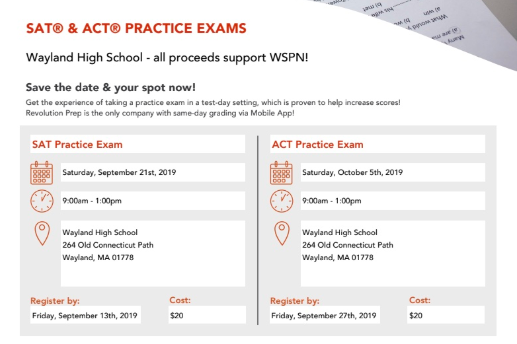 WSPN has partnered with Revolution Prep and will be hosting practice tests for local students, and the second year of Wayland High School SAT and ACT practice sessions are around the corner. The SAT practice exams will be held on Saturday, Sept. 21, and the ACT practice exams will be held on Saturday, Oct. 5. Both exams will begin at 9 a.m. and end at 1 p.m. at WHS. Though SAT sign-up dates are closed, students still have the opportunity to sign up for the ACT before registration closes on Friday, Sept 27. The cost for the test is $20 per exam.
For students who have signed up, make sure to arrive at Wayland High School 15 minutes early with a snack, water and calculator ready to go. It is advised that students make sure calculators are SAT and ACT tests approved. After each session, scores will be released. Revolution Prep will breakdown students' scores to help understand areas that show their weaknesses and develop a custom preparation plan.
About the Contributor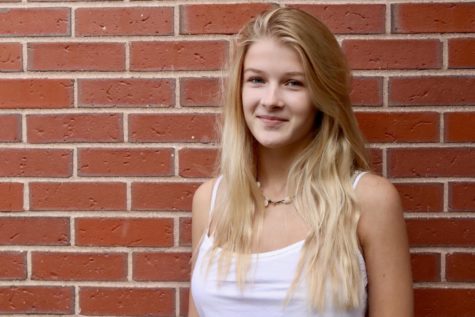 Allie Nunn, Social Media Editor
Allie Nunn, Class of 2021, is a third year reporter and first year social media editor for WSPN. Outside of journalism, Nunn dives for Wayland Swim and...