Album Review: 'Ghosteen' by Nick Cave & The Bad Seeds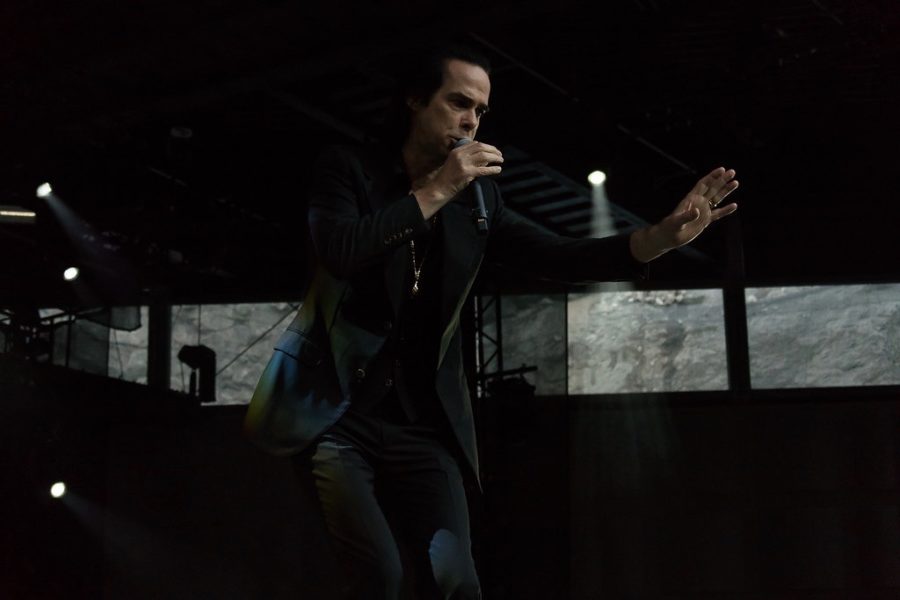 When I heard there was a new Nick Cave & The Bad Seeds album coming out, I almost fell out of my chair. I was introduced to the band right before their last album, 2016's "Skeleton Tree." That record contained sparse instrumentation – drums, synths and soft orchestration – but was full of emotion that could only come from the deepest depths of despair. The imperfect resolution on the title track left listeners with a striking image: Cave, facing the sea, calling out the words, "nothing is for free." The love that you receive is always married with grief – that is the price we all pay. So with this new album, I was bracing for another emotional gut-punch.
With "Ghosteen," Nick Cave & The Bad Seeds have once again defied expectations. This has to be a new record: a band active for 35 years with not one dud in their 17-record discography. On this album, Nick Cave does not find complete resolution, but instead finds clarity amidst the painful fog.
The instrumentation on this record is minimal, yet it contains some of the most beautiful moments that the band has ever recorded. On "Sun Forest," the angelic backing vocals and ethereal synths on the chorus perfectly depict Cave's image of children ascending skyward. On "Night Forest," the female backing vocals on the hook add a delicate finish to an already beautiful song. These touches are a far cry from the grit and grime of Cave's work in the early to mid-90s. 
This record is full of wonder with references to kings and sea creatures and fiery horses. Cave seems to have found solace in metaphor and fairy tales. On "Bright Horses," he sings, "And we're all so sick and tired of seeing things as they are," perhaps talking about his embrace of childlike fantasy. On the next track, "Waiting For You," we get a glimpse of his painful reality – still waiting for his child to return home. Even while shrouded in figurative language, his story is no less tragic. On "Galleon Ship," he attempts to follow the children from "Sun Forest," but can only circle the portal to another other world – it isn't for him to see.
On the closing track "Hollywood," Cave concludes the album with a Buddhist tale of a woman named Kisa, who lost a baby and went to the Buddha for help. He said to bring him a mustard seed from each family, but only if they had never lost someone. Kisa could not get a single seed. By ending with this tale, Cave isn't trying to downplay grief, but rather finds solace in not being alone in feeling it. While this is definitely not a resolution, it's clarity at least.
While it's hard to be surprised by the quality of Nick Cave & The Bad Seeds' albums at this point in their legendary career, "Ghosteen" sees the band pivoting stylistically yet again with stunning results. As a continuation of the arc of "Skeleton Tree," Cave regains his sense of wonder but also comes to terms with his place on earth. 
Rating: 10/10
Opinion articles written by staff members or guest writers represent their personal views. The opinions expressed do not necessarily represent WSPN as a publication.