News Brief: Rotary Interact protects against polio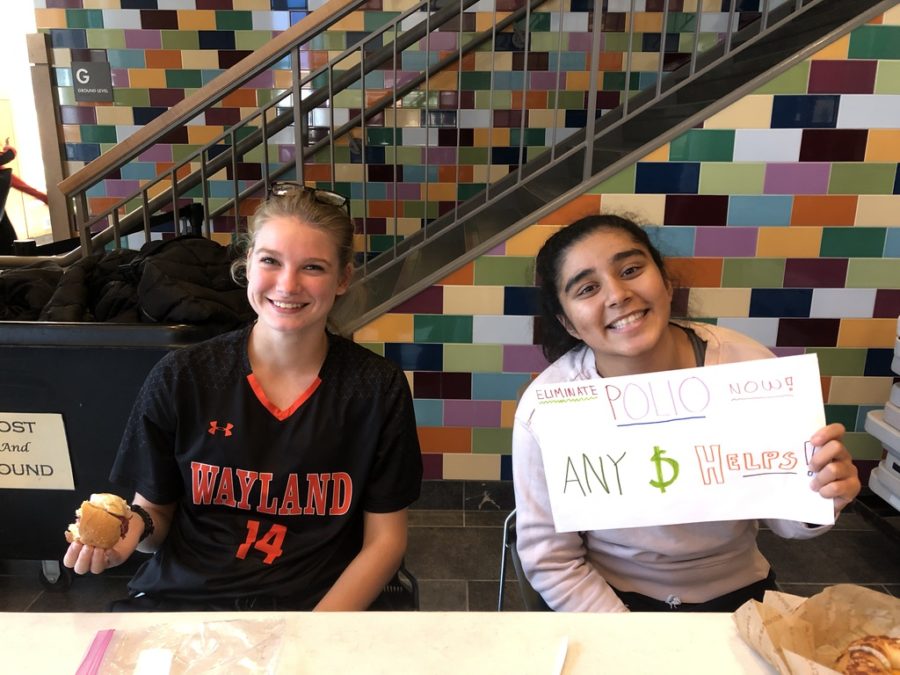 The Rotary Interact club will hold a polio fundraiser during lunches on Thursday, Oct. 24. Students will be able to donate money, and club members will paint their pinky fingernails purple in return. Recipients of polio vaccines across the world engage in the pinky-painting to demonstrate their successful vaccination and protection against polio.
The fundraiser is dated in concordance with World Polio Day, where thousands of Rotary Clubs across the world will hold events recognizing the progress made in the global fight against polio.
"We are raising money to support polio, and if you donate you get your finger nail painted," senior Rohini Ramesh said. "We are supporting it because interact and the rotary club has already done a lot to support the cause and we wanted to help more."
The Interact club is the student-led branch of the Wayland-Weston Rotary Club, which is in turn one chapter of the overall service organization. Five seniors founded Wayland's branch of the Interact club last year, and the group looks to maintain organized humanitarian activities at WHS in the coming years.