WSPN's guide to local wintertime activities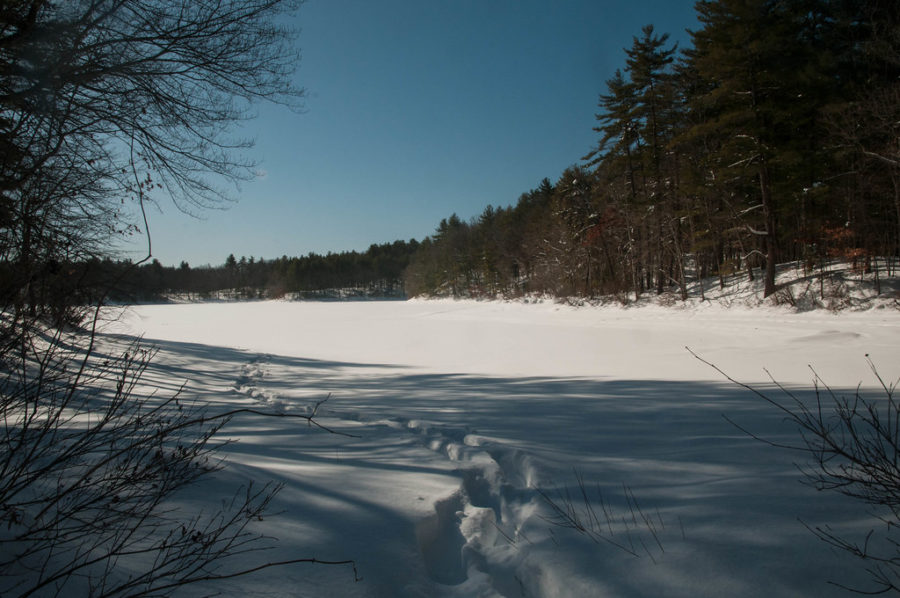 Is the snow falling furiously outside, but you're stuck in your house with nothing to do? Well, check out the list below for some ideas of what to do in and around Wayland during the winter season.
Wayland Winter Farmers' Market
Russell's Garden Center holds an annual indoor farmers market every winter season. Many different vendors from all around Massachusetts hold booths with food, clothing, drinks and crafts you can try yourself.
Heard Pond Ice Fishing
Located just near Heard Farm, this pond is a great place for ice fishing when the water freezes over. Sitting out on the ice can get cold, so go with a few friends and make a party out of it!
Cross Country Skiing on the Wayland Rail Trail
The Wayland Rail Trail is a great place for skiing when the snow gets high enough. Entering into Weston and beyond, it's a great place to see the snowy scenery and to get some exercise.
Snowshoeing at Heard Farm
Is cross country skiing not your forte? Well, how about trying snowshoeing. Heard Farm has land that's great for snowshoeing. You can also walk your dogs and explore the white wonderland while crunching through the snow.
Backyard Sledding
Sometimes fun can be achieved just outside your house. If you don't have a car, this is a great option for a quick thrill that's close-by.
Skiing and Snowboarding at Wachusett Mountain
Looking for more of an official downhill experience? Wachusett mountain is only about an hour drive away, and it is a great idea for having fun in the snow. They offer trails ranging from novice to expert and have ski and snowboard rentals available.
Weston Town Hall Sledding
Ever notice the giant hill right in front of the Weston Town Hall? Well, this is a great place to go sledding with friends and family. And if you wait until the snow gets icy, you will be flying down the hill for hours!
Holiday Celebrations
With multiple holidays coming up in the winter season, making holiday decorations or treats can be a relaxing and fun way to spend the winter break or a snow day. Get a cup of hot chocolate and some friends to do it with you!
Weston Ski Track
Another great option for cross country skiing and snowshoeing is the Weston Ski Track. It's a great close-by place to spend a day with your companions in the snow while also experiencing the bare beauty of the track's scenery.
Walden Pond Ice Skating
Walden Pond is an amazing option for ice skating around with friends while also being able to enjoy the outdoors. Just make sure the ice is thick enough!
About the Writer
Anna Ilyin, Staff Reporter
Anna Ilyin, Class of 2023, is a first-year reporter for WSPN. She enjoys spending time with her family, hanging out with friends, fencing and walking her...