Savannah Sugar: Horseback riding is a really special experience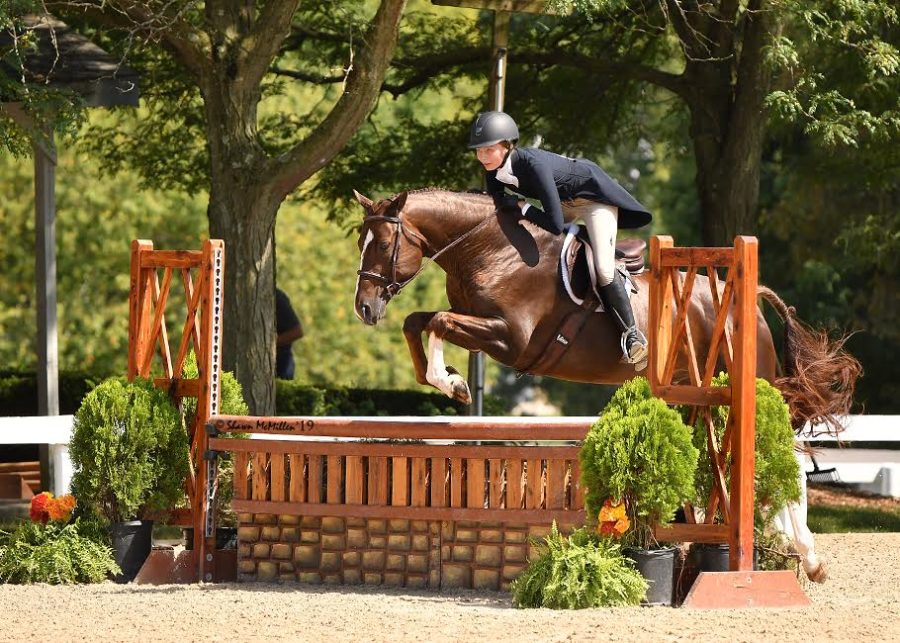 Many students would think that driving to practice forty-five minutes, six days a week would seem exhausting, but Senior Savannah Sugar loves it. Sugar horseback rides at Holly Hills Farm in Harvard, Massachusetts, a part of her life since she was very young.
"I started horseback riding when I was 5 years old," Sugar said.
Horseback riding is something not very common in many schools. Typically, schools offer sports, theatre, and clubs. At WHS, there is a select group of kids who partake in behind the scenes activities, and Sugar is one of them.
From a young age, kids begin to learn that putting more work and time into an activity gives you better results. Sugar is motivated by her success, leaving her wanting to be better after every training session.
"I am usually at the barn for about two hours," Sugar said. "I ride Tuesdays through Sundays, and I don't ride on Mondays, so my horse can have the day off."
Unlike other sports, where an individual, or an entire team can have an impact on one another's outcome, horseback riding consists of solely the horse and the rider. Having a good connection with your horse is crucial in horseback riding. Creating a connection with the horse can be hard, but for Sugar, being with her horse is her favorite aspect of the sport.
"I have created a relationship with my horse by spending time with him outside of competing," Sugar said. "I like to feed him grass and take him for walks when we are not training or competing."
Sugar has been riding her horse, Legos, for three years now. She wouldn't be where she is now without Legos.
"I love spending time with [Legos]," Sugar said. "Competing is a lot of work for the horse and traveling around the country causes a lot of stress for them, so giving them grass, treats and walks make them so happy."
Participating in an activity that requires a lot of travel outside of school can be difficult [and] not a lot of people understand the rigorous amounts of effort and time that goes into horseback riding. Groups of students at WHS get involved in similar sports and clubs, allowing them to be alongside their classmates during their extracurriculars, but Sugar lives a whole other life outside of WHS that not many students can relate too.
"Sometimes missing school is difficult, and I have to make up a lot of tests and work," Sugar said. "My teachers have been really supportive, though, so that has made it a lot easier."
In addition to the management of staying on top of schoolwork, Sugar has to deal with missing out on high school events as well as spending time with friends on the weekends in pursuit of doing something she loves.
"I sometimes have to miss doing fun things with my friends on the weekend [because of horse shows]," Sugar said. "I had to leave school events such as semi and progressive dinner early because I had to [to go] to a horse show. I am away for the majority of the summer, and I don't see some of my friends for the entire summer, so that aspect of riding is difficult."
Sugar not only spends twelve hours a week at the barn training, but also year-round travels across the country to various horse shows to compete.
"Every winter I go to the Winter Equestrian Festival in Wellington, Florida, and I go down there for about seven weekends," Sugar said. "In the summer, I go to Lake Placid Horse Show in New York, [the] Kentucky Summer Festival and [the] Junior Hunter Finals, which was in Devins, Pennsylvania this year."
From attending all of these horse shows, Sugar has received an immense amount of awards.
"I placed 6th overall in the Junior Hunter Finals, and for Kentucky Summer Festival, I got reserved champion and second in an amateur professional Derby," Sugar said. "After all these competitions I have done, I am ranked third nationally for the three-foot three inches Junior Hunter Division."
After receiving these awards, the numerous hours of training, planes rides and weekends that were taken away by traveling to shows are all worth it to Sugar.
"It is a really special experience considering all of the work I put into [horseback riding], and it just means a lot when I win," Sugar said.
Sugars' riding will not stop after high school. Although she is off to college next year, she hopes to continue her talents in college.
About the Writer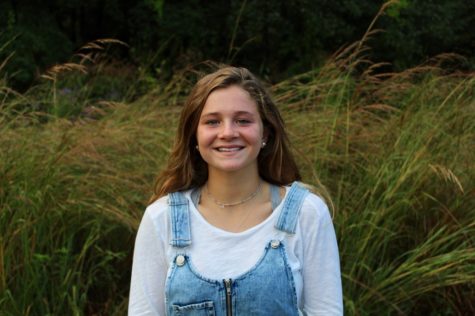 Caroline Lampert, Multimedia Editor
Caroline Lampert, Class of 2020, is a multimedia section editor for WSPN. This is her third year on the staff. Outside of class, she enjoys playing soccer...