Bi-polar climate hits WHS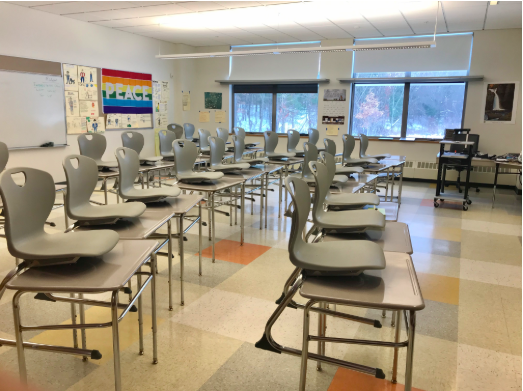 You travel through the crowded halls as you make your way to class on the other side of the building, a winter jacket in hand. As you walk into the classroom, you are hit by a gust of cold air. You start shivering as you take a seat, and your fingers start to feel so numb that you immediately shove them inside your pockets. You must now work in this uncomfortable environment for the entirety of the block, bundled up in your warm jacket. After the bell rings, you walk out to go to your next class, located on the other wing of the building. Muggy, humid air surrounds you as you enter the classroom, and you are forced to take off your jacket so you don't uncomfortably overheat.
At WHS, this is what most students and teachers normally experience on a cold winter day. Since the start of the school year, faculty and students have noticed the extreme variation of temperatures that differ in specific buildings, wings and even classrooms.
"Sometimes it's average in the hallways and then you walk into a room and it's immediately freezing cold," junior Valentina Micolisin said. "People walk into a class and they're like, 'oh my god, it's so cold.'"
According to Micolisin, it is colder in the fine arts wing than the academic building. To avoid being bothered by the chilly temperature, she wears her jacket in class to keep her warm. The same is true for senior Brandan Ho, although he has noticed minimal effects of the temperature.
"Sometimes [the] English wing is a little bit colder, I think, but I usually don't notice because I'm bundled up," Ho said. "Probably when it's like more extreme seasons like winter and summer, the variability [of the temperature in the building] is different."
While the building temperature is a relevant and outstanding issue for many, some students believe that room temperature does not need to be immediately addressed.
"I think there are other issues to deal with that are more important than temperature," Ho said.
The students are not the only ones who are affected by the temperatures in the building, as many teachers have felt the impacts as well.
"Some days it's too hot, and we can't really open the windows in the history wing right now because of the work on the tennis courts, and some days it's too cold depending on the weather," history teacher Ellen Cheeseman-Meyer said.
Cheeseman-Meyer has been reporting these findings to the people in charge of the school temperatures by taking pictures of the thermostat and sending them, in hopes this will help improve the issue.
"We get a lot of complaints [from students] about it being too hot at the beginning and end of the year, but right now they seem a little less because it's cold outside and the heat has actually turned on," Cheeseman-Meyer said.
Unlike Cheeseman-Meyer, English teacher Peter Galalis, who spends the majority of his time in the English wing on the other side of the academic building, has greatly felt the cold weather inside his classroom.
"There are a couple of days in the past week where it was chilly in the classroom to the point where some students were complaining about the cold," Galalis said. "I taught a few days wearing my fleece jacket."
In addition, Galalis claims the radiators in the English wing have not been working properly, and have actually worsened the temperature.
"There have even been some days where the big vents are actually blowing cold air, not warm air, and I'll often just put my hand out to the radiator to check that, and I haven't felt it produce any heat at all," Galalis said.
Principal Allyson Mizoguchi has realized the effects of the extreme temperatures inside the buildings and is making efforts to improve the situation. She has received complaints from both students and teachers, many of which are difficult to address.
"We try to keep the learning spaces as comfortable as possible, and sometimes we sort of encounter issues that are occurring for reasons we can't always immediately put our fingers on, so we have to [call] in facilities," Mizoguchi said.
As a teacher, Cheeseman-Meyer is mainly concerned about the room temperature affecting her students, especially regarding their engagement in class.
"It can mess with the students' focus," Cheesman-Meyer said. "When it is too hot, they have a hard time staying awake and it's definitely difficult for them to focus. If it's too cold, people will have to put their jackets on."
About the Contributors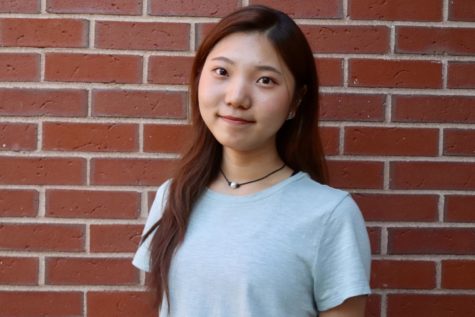 Katherine Kim, Staff Reporter
Katherine Kim, Class of 2022, is a first-year reporter for WSPN. She plays volleyball for WHS and her club team. Outside of school, she likes to go shopping,...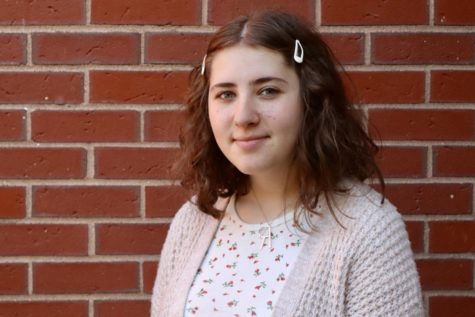 Rebeca Kamens-Gil, Staff Reporter
Rebeca Kamens-Gil, Class of 2023, is a first-year reporter for WSPN. She dances and plays piano outside of school and is interested in current events and...