WSPN's holiday gift guide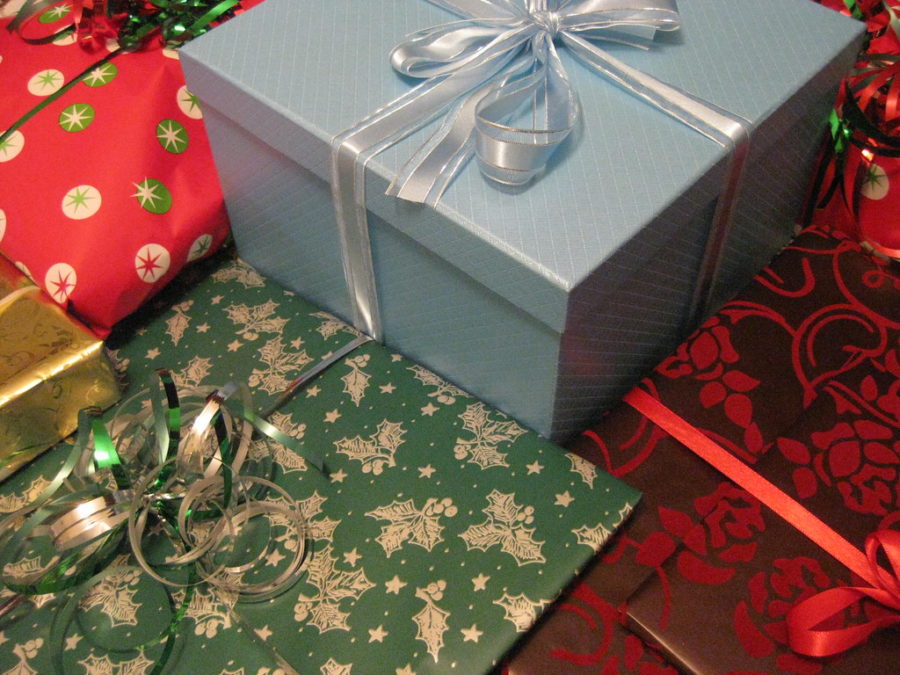 As winter arrives, along comes the season of gift giving. For many, gift giving can be a stressful task, especially when you have no clue where to start or what to get. But it doesn't have to be this way! As long as your gift is meaningful, it's sure to be loved by its recipient. Still not buying it? Well, then check out WSPN's list of top 10 gifts for this holiday season.
Apple AirPods
AirPods are a great option for any teenager this holiday season. These headphones come without any cords, which makes them hassle free. With a sleek and minimalistic design, AirPods are extremely popular among high schoolers as they are useful for listening to music, audio books, podcasts or phone calls. Listed below are different versions of Apple's AirPods, each with different features and prices:
AirPods with Wireless Charging Case
Socks
I know what you're thinking: why socks? Well, these aren't just any socks! Both functional and festive, teens will enjoy showing them off as the holidays grow closer, and the weather grows colder. Better yet, there are many different types of socks for different occasions depending on the time, place or mood. Listed below are some options available for purchase:
Charter Club Snowflake Slipper Socks
How the Grinch Stole Christmas Ornaments Crew Socks
Gift card
Sometimes it can be hard to know what to get your teen during the holidays, which is why gift cards exist! Without seeming impersonal, gift cards do the job of letting your kid pick out what they want from a place they love. A step up from plain old cash, you can get your child, or anyone else a gift card from a store or website they enjoy shopping at. Below are some gift cards that are great for teens:
Portable charger
Almost every teen has a phone, and along with that comes the problem of never having a charged one. One way to solve this issue anywhere they go is a portable charger! Portable chargers work as great gifts because they are both small, accessible and come in handy all the time without the need for an outlet. There are many types of portable chargers out there that work for different people, a few chargers, with varying price points, are listed below:
Mophie Powerstation Wireless External Battery Charger
Anker PowerCore+ 10000 Pro Portable Charger
Polaroid camera
The 70's are back! Get your teen a polaroid camera that will remind you of your own childhood, but with just a bit more style. With one click, you can instantly get a pretty picture to keep or hang up in your room, serving as a nice memento. Your teen will love owning this retro camera and collecting polaroid pictures of themselves and their friends! Below are some options at varying prices, available for purchase:
Fujifilm Instax Mini 9 Instant Camera
OneStep 2 VF Analog Instant Film Camera
Fujifilm Instax Wide 300 Instant Film Camera
Blanket
It's the right time of year to curl up in a warm, cozy blanket and hide away from the cold! Everyone loves snuggling in a blanket as it can cheer up any chilly day and fill it with warmth and a big hug. Let your teenager wrap themselves up in a soft blanket and enjoy the holidays from beneath a thick layer of pure joy. Several types of blankets, perfect for anyone to love and cuddle in, are listed below:
BEDSURE Sherpa Fleece Blanket Throw
Speakers
A speaker is a great item to own, and something that not everyone has, making it the perfect gift. Speakers are great for anyone who wants to share their favorite song with their friends at the beach, DJ a party, blast music in their room or workout with their favorite songs streaming. There are so many different types of speakers, all with their own functions and prices:
DOSS SoundBox Touch Wireless Bluetooth V4.0 Portable Speaker
VicTsing Waterproof Bluetooth Speaker
iHome Reflect II Vanity Mirror Bluetooth Speaker
Hot Drink Tumbler
As the weather gets colder, it's time to start carrying around a hot drink. Tumblers are the perfect method of transport for your favorite warm beverage, as they are reusable and made of durable materials that ensure there will be no leakage. You can bring your tumbler with you wherever you go, filled with hot chocolate, coffee or tea! Tumblers are well insulated, so you will never have to worry about burning your hands. Below are some tumblers of different sizes to suit your needs:
Contigo SNAPSEAL Byron Stainless Steel Travel Mug
Candles
With the holiday season approaching, many are excited to get into the spirit and immerse themselves in delicious smells. Candles are a great gift as they come in many different holiday scents for everyone's tastes! Since you know your friend or teen best, you can pick out a candle that suits them well and envelops them in the smells of winter. Down below are some good options to get in the holiday mood:
Bath & Body Works Holiday Candles
Yankee Candle Holiday Favorites
Ultimate Aromatherapy Diffuser & Essential Oil Set
Television subscription
Regardless of age, everyone loves snuggling in a blanket and turning on their favorite television series to binge watch for the next hour or two, especially during the holiday season. Streaming services such as Netflix and Disney Plus have every movie and television show you could imagine, with varying genres that appeal to everyone. Subscriptions to these networks can be a bit pricey for your teen to pay every month, so help them out by getting them one! Down below are a few extremely popular streaming services available for purchase:
About the Writers
Anna Ilyin, Staff Reporter
Anna Ilyin, Class of 2023, is a first-year reporter for WSPN. She enjoys spending time with her family, hanging out with friends, fencing and walking her...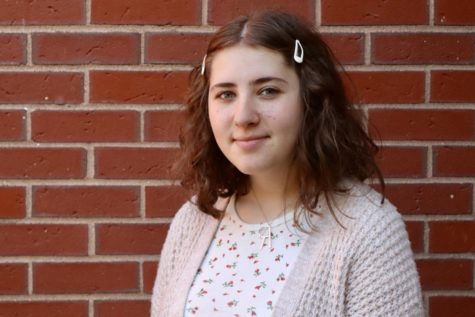 Rebeca Kamens-Gil, Staff Reporter
Rebeca Kamens-Gil, class of 2023, is a second year reporter for WSPN. She enjoys shopping, travelling, spending time with friends, and eating guacamole....