WSPN's holiday movie guide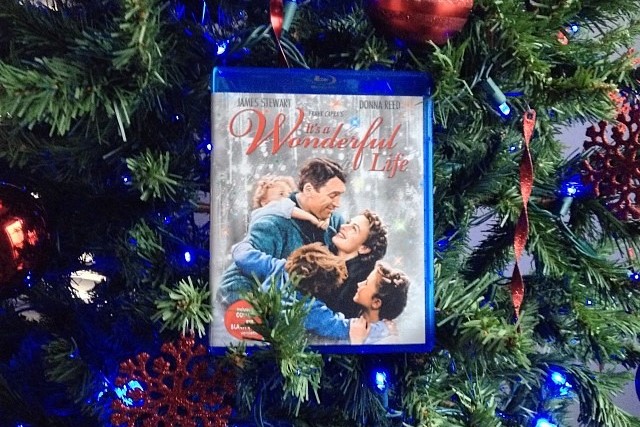 As Christmas approaches, the time to watch holiday movies arrives as well. Whether it be a Christmas throwback or a newer release, the options are plentiful for the season.
Comedies:
"How the Grinch Stole Christmas" (1967, 2000 and 2018)
"How the Grinch Stole Christmas" is a holiday classic with three versions: the original cartoon, a Jim Carrey live action and another cartoon with a more updated animation like that of "The Lorax." Whichever one is best just becomes a matter of personal preference.
Now most people know the plot, but for a refresher, "How the Grinch Stole Christmas" tells the story of a green monster, The Grinch, and his dog Max. They live on the outskirts of a village called Whoville, with residents called Whos. The Grinch is plagued by the noises of Whoville's Christmas celebration, and when they decide to make the celebrations bigger and brighter, there was only one thing for The Grinch to do: Steal Christmas.
"Elf" (2003)
"Elf" is another holiday classic starring Will Ferrel and James Caan. "Elf" is about a childish man, Buddy, that's always dressed in an elf costume. From a young age, he grew up in the North Pole, however, he wasn't born there. Because of this, he always had the feeling that he didn't belong. So, he sets off on a journey to find his true, biological father.
"Home Alone" (1990)
"Home Alone" follows an eight-year-old Kevin McCallister, played by Macaulay Culkin, as he acts out right before the day of a family trip and is forced to sleep in the attic. However, the next morning, his family forgets he is there and leaves without him. Believing the disappearance of his family to be a Christmas miracle, he rejoices, but when two criminals arrive to rob the house, Kevin has to fend them off.
Horror:
"Krampus" (2015)
"Krampus" is a movie based off the myth of Krampus, a horned monster that punishes naughty children during the festive season, as opposed to Santa Claus, who rewards nice children.
The movie, starring Emjay Anthony, Toni Colette, Adam Scott and Stefania LaVie Owen, follows a dysfunctional family that lost their festive spirit. Because of this, they're punished by a demonic spirit Krampus, and have to make amends to stop the monster.
"Gremlins" (1984)
As Christmas nears, a salesman scours the world for the perfect present for his son. He finds what he's looking for in a mystical Chinese shop selling a small furry creature called a "mogwai." This creature comes with three rules: never feed it after midnight, never get it wet and never exposed it to light. Well, when all three of these rules are broken, the townspeople are left with a nasty problem.
Action:
"Die Hard" (1988)
Die Hard is a film about New York police officer John McClane, who goes to a Christmas party with his wife (Bonnie Bedalia) and two daughters. But, things go awry when a terrorist group takes over the building, and it's up to him to stop the terrorists and save the hostages.
"Batman Returns" (1992)
Batman Returns might not be viewed as a traditional Christmas movie, but it does occur during the Christmas season. Although it's not about coming together as a family, it is about the lack of family, making it an anti-Christmas, Christmas movie.
Batman Returns follows, well, Batman(Michael Keaton), and his attempt to stop the Penguin(Danny Devito) and Catwoman (Michelle Peifer). The Penguin and Catwoman team up with a businessman(Christopher Walken) to put down Batman for good.
Adventure:
"The Polar Express" (2004)
Most people have watched this classic cartoon or read the story off which it is based. But, as a reminder, "The Polar Express" is a story about a young boy who goes on a trip to the North Pole to reawaken the magic of the holiday season.
"A Christmas Carol" (1984)
"A Christmas Carol" was originally a book, but it also has many movie adaptations. The most popular one is the movie released in 1984. This holiday classic follows the reawakening to the Christmas spirit of Ebenezer Scrooge as he is visited by the ghosts of Christmas past, present and future.
Family:
"It's A Wonderful Life" (1946)
"It's A Wonderful Life" is one of the most beloved Christmas tales ever. "It's A Wonderful Life" stars James Stewart as George Bailey, a man suffering from many problems, he thinks about ending his own life on Christmas. Before he jumps off the bridge, he saves a man that just happens to be his guardian angel. His guardian angel then shows him how he has affected everyone around him, and what life would look like without him.
"The Nightmare Before Christmas" (1993)
"The Nightmare Before Christmas" tells the story of Jack Skellington, the pumpkin king of Halloweentown. Tired of the same old routine of scaring children, and after seeing the wonders of Christmastown, he decides to change his ways. He plans to take Christmas for himself by kidnapping Santa.
About the Writer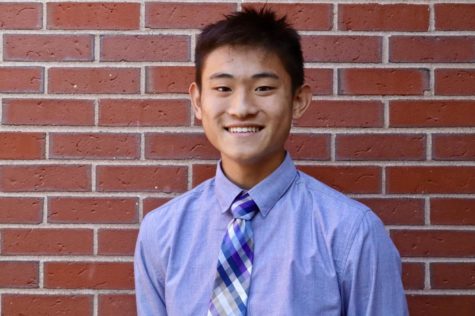 Brasen Chi, Staff Reporter
Brasen Chi, Class of 2022, is a second year reporter for WSPN. He plays soccer and tennis for the school. When he isn't spending all his time studying...