Giving Back: WHS students volunteer during the holidays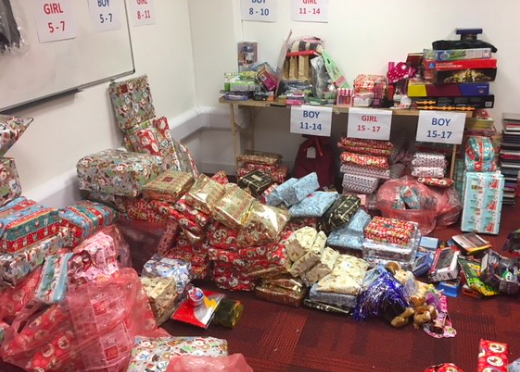 Over the holidays, many students at WHS enjoyed a variety of volunteer work where they gave back to their communities. With everyone spreading happiness and cheer, it's hard not to get in the holiday spirit. Many people think of the holiday season as a time to be generous and help those less fortunate, and the WHS community follows this ideology
To get a sense of where students volunteered during the holidays, WSPN conducted a school-wide survey. Of the students who responded, 61 percent volunteer during the holidays. For sophomore Ali Baron who volunteers year-round, her workload at Parmenter Food Pantry increased over the holiday season.
"When I volunteer, I stock food in bags and [organize] each bag for delivery," Baron said. "But recently, for the Christmas holiday, I put special gifts in each bag and organize special gifts for each family."
Similar to Baron, senior Arden Knapp volunteers year-round. Knapp helps at her ski mountain in Sunapee, New Hampshire, where she teaches people with special needs how to ski. She sees the appeal of volunteering more often during the holiday season.
"I think that [during the holiday season] you'll see a lot of people working in nursing homes or working in kitchens to help give back to people who might be in shelters, or homeless, or people who are less fortunate than they are," Knapp said.
Junior Jason Haims agrees with Knapp that people seem to give back more often during the holidays.
"[The holiday season is] known as the season of giving, and since there isn't school, people have more time," Haims said. "Also, people tend to be in a good, charitable mood and the community emphasizes volunteering during the holidays."
For Knapp, volunteering whenever she can helps her to spread the love of skiing to others. She understands the value of the lifelong connections that volunteering helps you make.
"I think it's important to volunteer because you should always be getting involved in your community," Knapp said. "You should always be giving back, and you can build connections and relationships with people that you might not have had the chance to if you hadn't tried before."
Like Knapp, Haims recognizes the importance of giving back to the community, especially by doing something you love. Haims volunteers year-round as a head volunteer for Special Olympics basketball team. He helps to organize other volunteers, has board meetings with the association and teaches kids with special needs basketball drills.
"The special needs kids I work with look up to me and love spending time with me at basketball," Haims said. "They also get to learn sports, which they can play throughout their lives and build more relationships. Since everything is harder for [kids with special needs], they might have less opportunities for social interaction and activities. The sports leagues are a great thing for them to be a part of."
Although Baron has completed her 30 WHS-required volunteer hours, she continues to spend her time at Parmenter Food Pantry.
"I volunteer because I actually like doing it," Baron said. "[When I volunteer,] I feel better about myself and what I'm doing for our community. It's important to volunteer because giving back is really great for your community and everybody in it."
Volunteering helps students learn the value of their time and hard work. For Baron, she's had the opportunity to help others in her community.
"I learn a lot from volunteering," Baron said. "I've learned that there are actually a lot of problems in your community that you don't even know about and that some people around you may actually need more help than you think."
As for how to get involved with volunteering, Haims recommends finding an organization that aligns with your interests.
"Since we can't all have jobs in the future doing something that we really enjoy, [volunteering is] a great opportunity to do something you love as well as give back to the community and feel good about doing it," Haims said.
About the Writers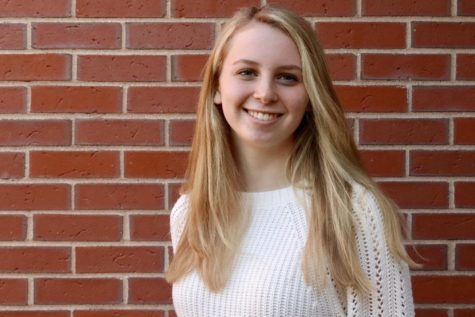 Lindsey Brown, Staff Reporter
Lindsey Brown, Class of 2022, is a first-year reporter for WSPN. Outside of school, she is a competitive Irish dancer. In her free time, she enjoys reading,...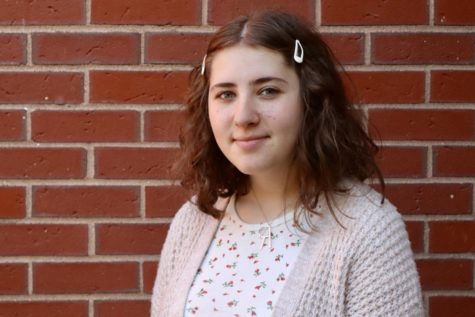 Rebeca Kamens-Gil, Staff Reporter
Rebeca Kamens-Gil, Class of 2023, is a first-year reporter for WSPN. She dances and plays piano outside of school and is interested in current events and...