News Brief: 11 WHS students accepted into 2020 MA All-State Festival
11 students from WHS have been accepted into the 2020 MA All State Festival:
Megan Chau, sophomore: Strings, Violin
Gabriel de los Reyes, sophomore: Strings, String Bass
McKenna Kelemanik, senior: Winds, Tuba
Mingle Li, junior: Percussion, Mallets
Angela Liu, sophomore: Strings, Violin
Cecelia Murphy, senior: Winds, Oboe
Connor Rader, junior: Strings, String Bass
Ryan Urato, senior: Strings, Violin
Angela Yan, sophomore: Strings, Violin
Adrian Yemin, freshman: Strings, Viola
Joshua Zhang, sophomore: Winds, Trombone
20 out of 22 recommended WHS students auditioned for the festival, and 11 of them met the threshold. Auditions tested a student's ability on all major minor scales, a prepared piece and sight-reading. Then, if a students score is high enough, they are accepted into either the band, orchestra, jazz band or chorus.
To obtain an All-State recommendation, students had to have received a scoring grade within the top 50th percentile of their section during their audition for the Eastern Senior Districts Festival.
"I'm enormously proud of all the students who earned the recommendation because that in itself is an incredible distinction," Fine Arts Department Head Susan Memoli said. "For a school of our size to have 11 kids accepted, it's really a testimony to their musicianship, their hard work, their effort and what phenomenal student musicians they are, so I'm really proud of them."
About the Contributor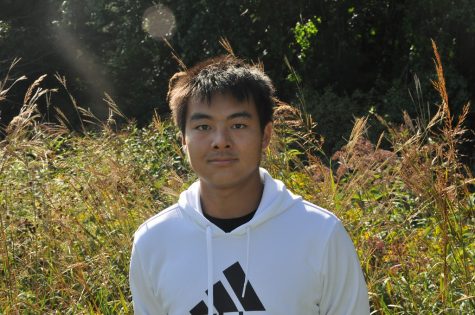 Jonathan Zhang, Managing Editor
Jonathan Zhang, Class of 2022, is a third year reporter and managing editor of WSPN. For the high school, he acts as the junior varsity coach and co-captain...