Coronavirus outbreak threatens freshmen China trip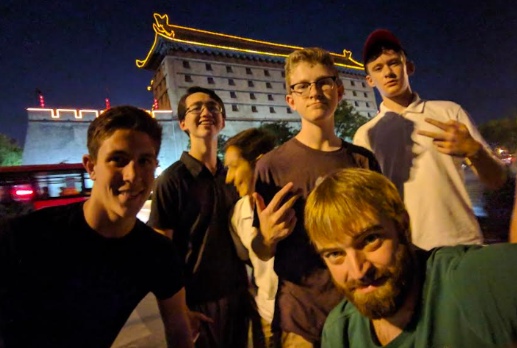 Novel Coronavirus, which originated in Wuhan, China, has taken the world by storm since the outbreak escalated in mid-January. Health officials found the source of the infection, Huanan Seafood Wholesale Market, which has a thousand stalls selling fish, chickens, pheasants, marmots, snakes, deer and the supposed source of the disease, bats.
As of February 10, there have been 910 reported deaths with 40,554 confirmed cases of the virus per World Health Organization. While 99% of cases have occurred in China, as well as all but two deaths, Coronavirus has spread throughout Asia, Europe, and even into the US. With the growing concerns over catching the mysterious virus, Wayland High School's annual China trip is now in doubt.
"We have met with [superintendent] Dr. Unobskey, Principal Mizoguchi, World Language/Classics Department Head Nicole Haghdoust, WHS nurse Amy Schoeff and Public Health Nurse/School Nurse Leader Ruth Mori," Chinese exchange program coordinator Chang Liu said in an email to families. "We [have] postpone[d] our parent meeting [last] Wednesday, February 5 to Wednesday, February 26. At that time, we hope to have a better-informed decision if the trip will take place, be postponed, or be canceled."
While Coronavirus is not very deadly, the virus appears to mutate often. This could potentially pose a great risk due to abnormal infectivity. While a lot of viruses usually have one main path of transmission, Coronavirus has multiple.
"Most of it is airborne, but it also is [transferred] through touch," biology teacher Dalia Dinno said. "That is why it is so infectious. Some viruses are just airborne, meaning [people] can only catch it through breathing it in. Some of them are just through touch. This one has a double-whammy, air and touch."
People who contract the virus may not even know they have it. The incubation period is between 2-14 days, meaning that it could take a while for one to even know there's something wrong. Even once someone exhibits the symptoms, it could appear like a common cold or the flu, as the symptoms are almost identical.
"In a severe case, you could get pneumonia, acute respiratory syndrome, and could even lead to kidney failure and death," Dinno said. "That is in the most severe cases. The most common symptoms involve fever, cough, [and] shortness of breath. All things that have to do with the respiratory system."
Coronavirus currently appears to be an extremely infectious illness that could lead to very debilitating health problems. The global scientific community is still scrambling for answers on how to prevent these severe health impacts from occurring. But for better or for worse, so far it is only deadly to three main groups of people.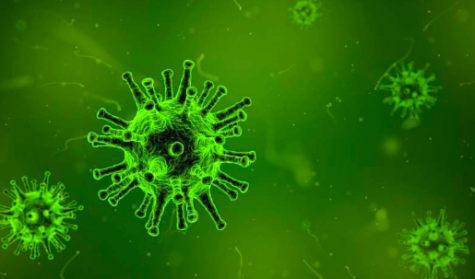 "Most people get ill and recover fine, it's mainly the elderly, people with preexisting conditions and the young that struggle a bit," nurse Amy Schoeff said. "While we don't know a lot about the virus, we do know it takes a weaker immune system to allow for the really problematic issues to occur."
While China has publicly stated that it does not think the outbreak is as bad as the international community says it is, measures are still being taken to halt the spread of the virus. There is no cure nor perfect treatment, so they must focus on halting the spread of both person to person and province to province.
"They've walled off the epicenter of the city, the area where it started and closed schools and businesses," Schoeff said. "Luckily, it coincided with the New Year when I believe most of these places would've been closed anyways. So what they did was extend that celebration period. They encouraged people to wear masks and self-quarantine if they become symptomatic and to seek medical care if they think it is Coronavirus."
Every year, WHS students have the opportunity to participate in an exchange student program, where they go to live in China for a month. This year, the trip is in question because of the reports of the Coronavirus in the Chinese area. In the past couple of weeks, administration and the language department heads have met discussing the dangers of the trip this year.
"We are proceeding with an abundance of caution and understand your child's health and safety are our top priority," Liu said. "At this time, our trip is scheduled to leave on April 4."
The trip to China by WHS is always highly anticipated by the students looking to go in April. The students that go don't only learn about Chinese culture, but they learn about independence. Many students that have been in past years have claimed to have had fantastic times while exploring the country.
"You get to experience life and independence, you get to do anything you want and explore," sophomore Devin DiCarlo, who went on the trip last year, said. "You learn a lot about yourself and really get immersed in the Chinese culture."
Weighing the risks of the disease against the knowledge learned on the trip to China is a big challenge for many of the administrators deciding whether to go or not. A decision has to be made based on the safety of the students. However, if the disease is contained, there would be little reason to cancel.
"By April, if the Coronavirus is contained and it is not very prevalent in China, then yes, they should go to experience it," DiCarlo said. "Do I think it is worth the risk of [Coronavirus]? No."
The students scheduled to go on the trip still do not know whether the trip will happen or not. Nevertheless, they are still looking forward to the positive aspects of the trip. Signing up for the trip is a big commitment, so the students are hoping for the best in regards to Coronavirus.
"I'm looking forward to the food [and] experiencing the culture," Chinese exchange program participant freshman Zachary Gordon said. "[I'm looking forward to] putting myself in a foreign environment and sort of facing the challenges that are presented."
Public opinion is very divided when it comes to just how worried one should be regarding the virus. Many believe that due to the current actions being taken, the virus will be contained and die out. However, there are others that say before it gets better, it will get a bit worse.
"It depends on how long the incubation period is and how long the infectious period is, but at this moment we don't know where it will go from here," Schoeff said. "There are some experts that suggest that more people will get ill weeks from now before it reaches its peak, but we just don't know."
Many remain hopeful due to just how educated people are at this point in history, and how easy it is to access information on how to prevent catching and spreading Coronavirus.
"I hope it will die off soon, I think we live in a world right now where people are so much more aware," Dinno said. "People are willing to stay at home for two weeks to stop the spreading. Like look at the kid who came into Massachusetts, he went right away and told someone that he [thought] he had coronavirus. He didn't dilly-dally, he didn't walk around, he didn't contaminate anything or anyone, he went straight and said 'I might have the virus' and got quarantined right away. People are a lot more educated, which is why you see this reaction at least in the U.S. It looks like it could be contained."
All possible steps are being taken to stop the spread, from shutting down transportation in and out of infected areas to shutting down public areas completely. The U.S. has only encountered 12 cases, yet the Department of Health and Human Services has partnered with New York-based drugmaker Regeneron to develop a treatment. With the whole world united to prevent Coronavirus from spreading further, there is definitely a chance that the WHS China trip could still happen. As of now, the trip is still planning to go on.
"We plan to reconvene with the administration and nursing staff after our February break and a final decision will be made by March 1," Liu said.