MOTS: Is daylight savings necessary?
Sara Snow, English teacher: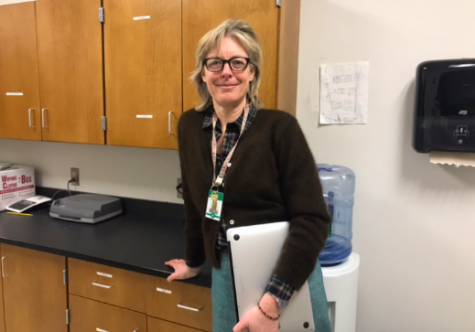 How do you feel about daylight saving time?
"I think that we shouldn't have it at all. I think we should stick with one time all year round. I'm not sure what it's for. If we didn't have it in the fall, it wouldn't get dark so quickly. I struggled to get home from school and walk my dog before it got dark. I would like [the sun] to stay a little bit longer in the late fall and winter."
Do you feel happier when the sun is out when you wake up, or when the sun stays out later in the night?
"I feel happier when the sun is out later in the night."
Do you think daylight saving time is necessary?
"It is necessary from a saving energy point of view. Anything that conserves energy is good in my view."
How do you feel about getting an hour less sleep?
"I love it when it's in the fall when we get an extra hour [of sleep]. It's going to be a little bit easier this year [than last year] because we changed school start time. Last year, when we had to get up so early anyway, everyone was so [tired]. The only thing that makes it easier is that we changed the school start time."
Did it affect you when you went to school?
"It probably affected [me back then] more than now. I didn't like the dark mornings at all. In fact, I liked the darker evenings because I felt cozy. Now when I have things to do as an adult, I don't like it so much."
How would you feel if there were no daylight saving time?
"I'd be fine with that."
Hannah Marton, math teacher: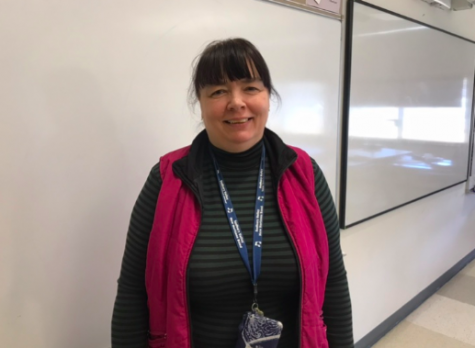 Do you know about the petition to repeal daylight saving time?
"Yes. I think I read it in the newspaper. I would love it if they did that. I hate the yanking back and forth [between times]."
Do you feel happier when the sun is out when you wake up, or when the sun stays out later in the night?
"I think when the sun is out when I wake up, it's easier to wake up."
Did it affect you when you went to school?
"It's always affected me. It always takes me a week to get used to the new time either way."
Akash Bhukhanwala, sophomore: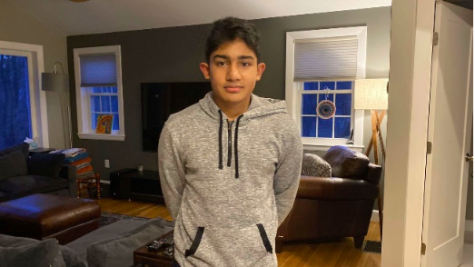 How do you feel about getting an hour less sleep?
"It's going to suck. I love to sleep and [getting] an hour less of sleep annoys me."
Is daylight saving time necessary?
"I guess it's pretty useful, but when the time comes when you have to turn back the clock, it's not fun."
What are your thoughts on the petition to repeal daylight saving time?
"I wouldn't mind [if the petition passed]. It wouldn't affect me."
Katie Schouten, freshman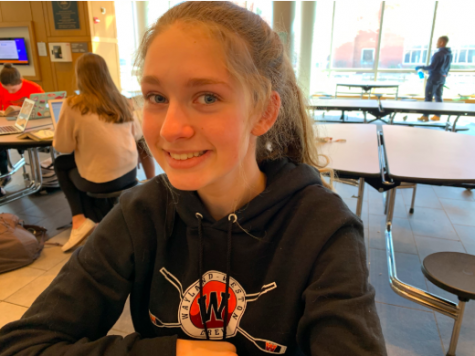 What are your thoughts on the petition to repeal daylight saving time?
"It sounds pretty good, I mean I don't see why not. Also, I don't feel really strongly about whether the sun is out for one more or less hour."
How do you feel about daylight saving time?
"I mean we switch it back and forward [twice] every year, so I guess it's not really that necessary because it resets by itself."
How would you feel if there were no daylight saving time?
"I don't think that I would notice, I don't really notice daylight saving [time] anyways."
Catherine Houde, sophomore: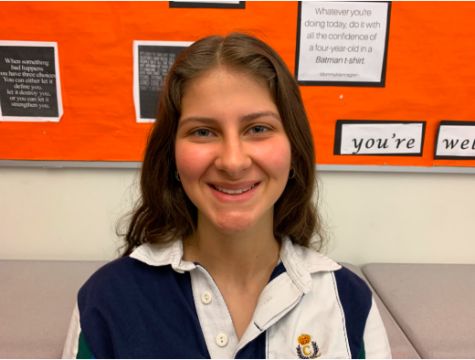 How do you feel about daylight saving time?
"I think it's somewhat unnecessary, but it's also just always been there, so I'm used to it."
Do you feel happier when the sun is out when you wake up, or when the sun stays out later in the night?
"I think there are pros and cons to both. I don't like waking up when it's dark because it makes me feel more sluggish than usual, but also when it stays lighter throughout the day, I'm happier that it's not pitch black when I'm looking out the window at 5 p.m.."
How do you feel about getting an hour less sleep?
"That probably would not be the best because I need a lot of sleep, otherwise, I don't do as well in school."
How would you feel if there were no daylight saving time?
"I probably wouldn't notice because I'm always surprised when it's happening. It's like forward an hour then back an hour, I don't really realize it, so if it stayed constant, I probably wouldn't notice it."
Michael Wegerbauer, senior:
How do you feel about daylight saving time?
"I don't really like it that much, but I don't really think about it that much, but I guess [daylight saving time] affects me."
How do you feel about getting an hour less of sleep?
"I don't really like it."
How would you feel if there were no daylight saving time?
"I guess I wouldn't feel affected by it."
Does the change in daylight saving time affect you? If yes, in what way?
"Not really, I just don't really think about it."
Nadia Calder, sophomore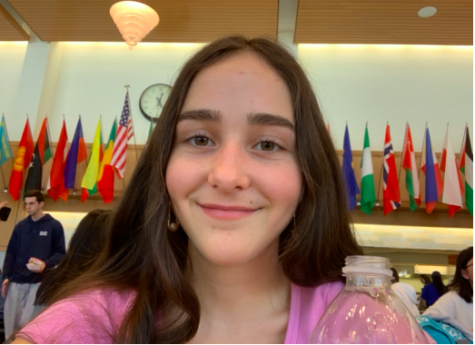 How do you feel about daylight saving time?
"I think it's kind of pointless because it doesn't really change anything about my day, it just happens."
How do you feel about getting an hour less of sleep during daylight saving time?
"Not good because I like sleeping."
How would you feel if there were no daylight saving time?
"I'd like that. I agree with getting rid of daylight saving [time]."
Does the change in daylight saving time affect you? If yes, in what way?
"It doesn't affect me that much and I don't see the point in [daylight saving time] because of that."
To learn more about the petition, click here: https://enddaylightsavingtime.org/sign-the-petition/