Altruism Flows Through WHS: Peer mentors wash away the fears of high school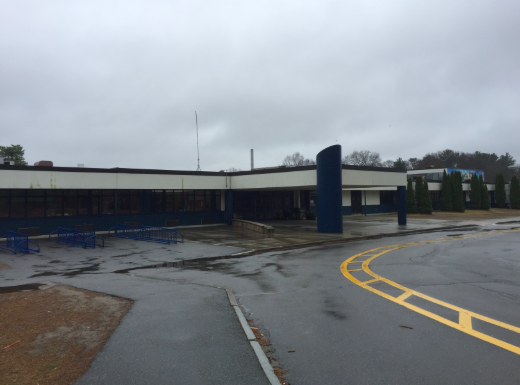 For over fifteen years, the guidance department has been running the peer mentor program in an effort to give freshmen the tools to make an easy transition to high school life. For many of WHS' newest students, it can feel almost impossible to build up the confidence to ask questions or join extracurricular activities where they don't know anyone else. The mentor program seeks to give freshmen a more comfortable environment to air out those concerns.
At the end of their sophomore or junior years, aspiring peer mentors receive an application to join the program for the following school year. In addition to getting a few signatures from their teachers certifying their character, applicants must answer several questions such as why they want to be a peer mentor. For junior Sam Goldstone, a desire to assist freshmen through what he remembers as a difficult part of his high school career was the answer to that question.
"I wanted to help kids transition from middle school to high school because I remember that transition as a freshman and its not the easiest thing in the world," Goldstone said. "We're like mediums to help kids transition both academically and socially."
Junior Maddie Yaffe agrees, remembering her first time coming to the high school and feeling scared of the upperclassmen.
"I remember very well being in 8th grade and being a freshman as well as the big scary high schoolers coming to talk to me," Yaffe said. "[Peer mentors] really eased me into it and made me feel a lot better about coming to high school."
For Yaffe, the experience boded really well with her. She believes that every student should experience the same kindness and welcoming community as her. So, she decided to become a peer mentor herself.
"For me when I was in 8th grade and in freshmen year it made a lasting effect on me," Yaffe said. "So I'm hopeful it will do the same for future high schoolers."
After joining the program, mentors receive a host of responsibilities. They start by leading tours of the high school for the upcoming class of freshmen in both June for Step-Over Day, and again in August for Connections Day. After that, they help lead a freshman seminar, a mandatory class for all freshmen which meets once a cycle for the first half of the school year.
"There are two or three peer mentors in each section [who] help run the class," Goldstone said. "You don't really help teach it but more so sit there with the kids and help them out, but just that forms a bond."
However, this year's peer mentors didn't end their involvement with the seminars after the first semester. Instead, they had the option to participate in a brand new class called FLIP (Freshman Life and Identity Practicum) for the second half of the year. Each seminar joins either an administrator or Mr. O'Hara and engages in a variety of team-building activities and discussions about identity.
According to Goldstone, the class helps students build connections and provides them an outlet to talk with their classmates about their daily struggles which they rarely get otherwise. He also believes that the peer mentors have been instrumental in allowing it to function.
"If the class you're in is very quiet, then obviously the peer mentors are [the ones] to step up and set the example for kids to follow," Goldstone said.
For freshman Prashanth Subbiah, the guidance of the peer mentors during these meetings was a brief but helpful resource for him while trying to integrate into WHS. The tips he received ranged from academic advice to recommendations on how to get involved in the community.
"I think that the opportunity for the peer mentors to have a big role was limited because we only have freshman seminar once a cycle, but occasionally [the mentors] did jump in and offer advice that I found valuable, especially now that we're in a new environment [at WHS]," Subbiah said.
Freshman Skyler Zhou believes that peer mentors are respectful and vital for success. Furthermore, Zhou thinks that peer mentors are an extra resource if a student isn't able to comprehend what a teacher is saying.
"I think that the most critical job of a peer mentor is to provide an understanding of an academic issue that is addressed to them," Zhou said.
On Thursday, Mar. 12, the peer mentors completed their final task just in time for the school's untimely closure due to coronavirus: visiting the middle school. Splitting up to visit each eighth-grade classroom, the mentors discussed how high school will look for the soon-to-be WHS attendees and fielded questions on subjects like course recommendations and extracurriculars.
"The big difference we talked about was commitment level," Goldstone said. "In eighth grade, you're going to get some homework for some classes. But in high school, you're probably going to get homework for every class, every night and you have to learn to time manage."
Subbiah agrees that his eighth-grade info session was useful in reducing his fear of the changes that were ahead of him.
"It was certainly nice in the moment because when you're going into high school it's a little stressful since you know it's going to be such a change." Subbiah said.
For peer mentors, the reasons that they each became what they are is different. But, at the end of the day, Goldstone emphasizes the role that peer mentors play for those without one to confide in as someone that students can empathize with.
"I think that having a friend [who] you can talk to or ask questions who's a high-schooler is really important especially for some kids who don't have older siblings or don't really know anyone in the older grades," Goldstone said. "It's definitely helpful."