Student travel plans rerouted by COVID-19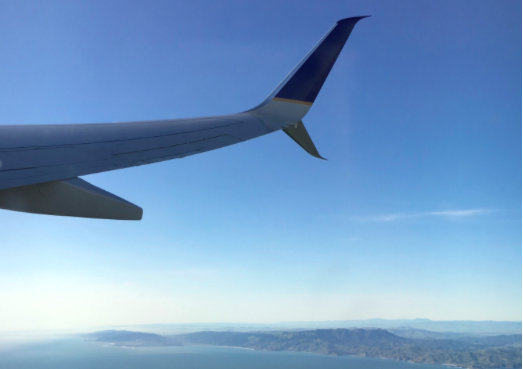 With COVID-19 concerns growing by the day, April break plans seem to be put on hold for many students. The need for trip cancellations came after Gov. Charlie Baker urged schools to cancel international trips and President Donald Trump restricted travel to Europe in order to contain the coronavirus.
Trump initiated the travel ban on Friday, March 13 for a total of 30 days. During the 30 days, travel from Europe to the United States will be suspended.
"I was, and still am, really sad about [having to cancel the trip]," history teacher Ellen Cheeseman-Meyer said. "At the time, I felt like having to cancel was ridiculous. The situation has changed a lot since then, and now it's very clear that there was really no other choice."
Although the travel ban hadn't been issued prior to the cancellations of all WHS international trips, the ban was issued for the same reason: to stop the spread of COVID-19. WHS' international trips included trips to Eastern Europe, China, Italy and France. Cheeseman-Meyer organized the Eastern Europe trip as a way to enrich students' learning and is upset that the coronavirus will take this experience away from them.
"I was looking forward to going to Prague," Cheeseman-Meyer said. "I was hoping that my students would learn a lot about Eastern Europe and its role in the Cold War and that we would have an amazing adventure visiting four countries."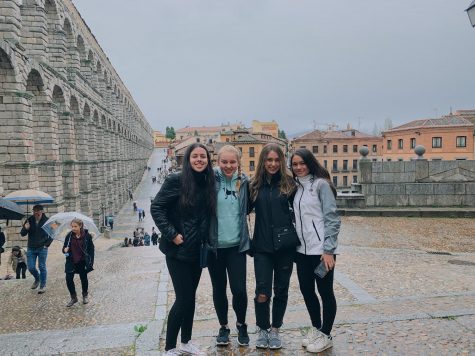 Cheeseman-Meyer talked to Educational First Tours on March 2 and discussed the possibility of cancellation due to the coronavirus. Cheeseman-Meyer ended up canceling, which resulted in students who planned on attending the Eastern Europe trip to receive a voucher or a partial refund. Unlike Educational First Tours, the company that runs the Italy trip, Worldstrides, is refusing to give refunds. The company will be offering vouchers for another trip instead.
For junior Valentina Micolisin, the lack of a refund costs her family around $4,500 since both she and her sister planned to attend the trip. Along with the loss of the money, Micolisin is also disappointed that she won't be able to experience Italy through the trip.
"I was really looking forward to seeing Rome and being able to travel without my parents," Micolisin said. "I also was excited to make new friends and eat good food."
Similar to Micolisin, sophomore Grace Stephenson's trip to France was also affected by the spread of COVID-19.
"I was definitely disappointed because I've been looking forward to the trip since last June, and now I have to wait over a year [to go], but the good news is that it's being rescheduled [to next April]," Stephenson said.
Junior Abby Gavron also planned to go away during April break, but instead of going abroad, her trip took place in the United States. She wanted to visit colleges in North Carolina, but due to recent shutdowns, her plans have changed.
"Because of [the] coronavirus, all of the schools we were planning on touring have canceled all tours and the campuses have been evacuated," Gavron said. "There's really no point in going to North Carolina if we won't be touring."
Gavron is disappointed that she won't be able to tour colleges, but she is hoping COVID-19 will settle down soon so that her activities, including sports and school, will go back to normal.
"I was very excited to spend a weekend away and tour schools with my friend," Gavron said. "Not only looking at schools but just being in North Carolina, going shopping and walking around. It is super frustrating how our plans had to change so quickly and now the whole trip is canceled."
Many students feel frustrated about cancellations, but they know that the new travel regulations are meant to help stop the spread of COVID-19 and ensure the safety of everyone.
"I was upset because I had been looking forward to the trip for a long time, but honestly, I'd much rather prioritize my health," Micolisin said. "I know that I can go to Italy another time."