NCAA cancels college spring sports seasons, impacting Wayland alumni athletes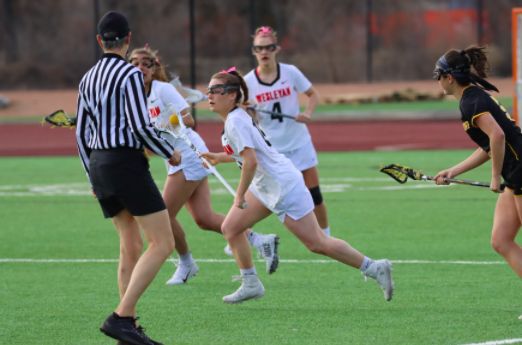 The National Collegiate Athletic Association canceled all current winter and spring sports for the rest of the year due to COVID-19. The decision was made as many schools started to cancel all in-person classes to stop the spread of the disease.
For winter sports, the cancellation affects the last few weeks of the season, which mostly includes the tournaments and playoffs for qualifying teams. However, spring sports had just started, and spring athletes had only played a few games before the season ended.
WHS graduate Kate Balicki had a promising start to her freshman lacrosse season at Wesleyan University as her team went 4-0. Before the NCAA announced the cancellation, she felt optimistic about the rest of the season because she thought the team was looking really strong and improving each game.
"It felt so surreal to think about our season ending after so much anticipation and buildup throughout fall ball and our winter training. It was really upsetting to everyone," Balicki said. "I was especially sad for the seniors because they were a very talented class and would've accomplished so much this season."
Jake Tyska, a WHS graduate attending Bentley University for lacrosse, also had hopes for the rest of the 2020 season. The Bentley lacrosse team started 0-3 but played two out of three of its toughest competition, so Tyska knew they had easier games to come.
Tyska, however, feels the season's loss not just from a team standpoint but from a personal one as well.
"I was sad that it was my first year, and I wasn't going to be able to hang out and play with my teammates the rest of the season, let alone play lacrosse, since I've been playing lacrosse every spring since I can remember," Tyska said.
While all college players suffered disappointment from the NCAA's cancellation, the group affected the most is the seniors because this season was their last time playing their sport in college.
To allow the seniors a final season, the NCAA will allow all current seniors that played a spring sport to return next year.
"I am not opposed to this idea [of an extra year of eligibility for seniors] because as an athlete that puts in tremendous amounts of time, passion and love into my sport, I would be devastated to have the rug pulled out from under me like so many senior athletes did," senior Jenna Martin, who will be rowing at Dartmouth College next year, said.
Another loss that the college athletes have to face is all the hard work that the players put in during the offseason.
"For rowing, the whole winter season is building strength, endurance and team culture to go into the spring season," Martin said. "It is a very difficult couple of months that include incredible amounts of work. To have everyone sent home and the spring season canceled is unimaginable."
Although the college players won't be playing any games this season, most teams will still be training during the time off. The captains at Bentley already sent a message to Tyska and his teammates about meeting up when the virus is over.
As for Balicki, the coaches at Wesleyan have already reached out about workouts to try to create a home season for the team.
"By seeing the positive in this situation, you could say that the loss of time could result in many gains for all of the players, as we have time to watch film, get feedback from coaches and improve on specific portions of the game that will ultimately help the team next season," Balicki said.
While COVID-19 continues to spread, the exact end to the virus is unclear. However, the athletes are choosing the uncertain times to better themselves instead of only focusing on the negative.
"Even though it was cut short, I'm very grateful for the experiences that I had on this team, and I'm so lucky to have the support system that I do," Balicki said. "All spring athletes have every right to be upset about this big change, but rather than dwelling on this time off, I think that it's best to see it in a positive light and taking it as an opportunity to improve."
About the Contributor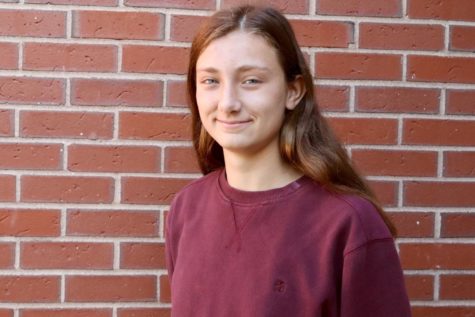 Sidney O'Rourke, Copy Editor
Sidney O'Rourke, Class of 2022, is a second year reporter and copy editor for WSPN. She runs track and plays lacrosse on the high school teams. Outside...