Air pollution decreases amid pandemic, saving lives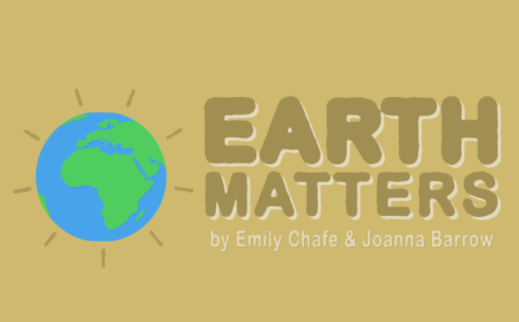 Hundreds of thousands of people have died. Millions are out of work. Students across the nation have been sent home. The stock market has tanked. COVID-19 is both a catastrophe and a tragedy, but it's having an unexpected impact on the globe: Carbon emissions have dropped radically, and some countries such as China are seeing drastic improvements in air quality.
As the coronavirus wreaks havoc on every facet of daily life, millions are working from home and are encouraged to limit unnecessary trips out of the house. Here in Massachusetts, as well as in other states across the nation, all non-essential businesses have been ordered to close. The intent is to enforce social distancing in order to limit the spread of the virus. But inadvertently, these measures are slashing the need for transportation, and with it, oil consumption. The transportation sector is the largest contributor to greenhouse gas emission in the United States, so as people have no choice but to stay home, carbon emissions are seeing a temporary decrease.
In China, carbon emissions plummeted as industrial activity stalled. Experts estimate that emissions over the past month have been around 25% lower than normal, which The Center for Research on Clean Air and Energy estimates is equivalent to 200 million tons of carbon dioxide. Nearly 1 million people in China die due to air pollution a year, and according to CNBC, the clean air has saved 50,000 lives.
As travel bans are installed, fewer planes are flying (this also contributes to lowering pollution), and very few are vacationing abroad. In places like Venice, which has been struggling with over-tourism, the effect is visual: The city's water canals have visibly cleared, and people can see little fish swimming in the water. Because there is less boat traffic on the water, sediments stay at the bottom and the canals look clear. While water pollution may not have decreased, air pollution certainly has, both in Venice and across Italy.
Since Italy went on lockdown a few weeks ago, levels of a pollutant nitrogen dioxide in Milan and other regions in Northern Italy have dropped by 40%. Similar trends have cropped up across European cities, and in New York City, pollution has dropped by 50%.
This is not the first time a pandemic has impacted carbon emissions, as this happened before the industrial revolution as well. A professor at the University of Munich found that epidemics such as the Black Death in Europe and the smallpox in 16th century South America (brought by the conquistadors) influenced atmospheric carbon dioxide levels using bubbles trapped in ancient ice cores.
However, it is unlikely these effects of COVID-19 will remain. As soon as normal life resumes, so will the activity that caused the emissions. But when the world begins to recover from the economic shock the coronavirus has wrought, some are hopeful that politicians and policymakers will address the climate crisis within their economic rebound plans.