Wayland students 3D print masks and equipment in effort to satisfy hospital needs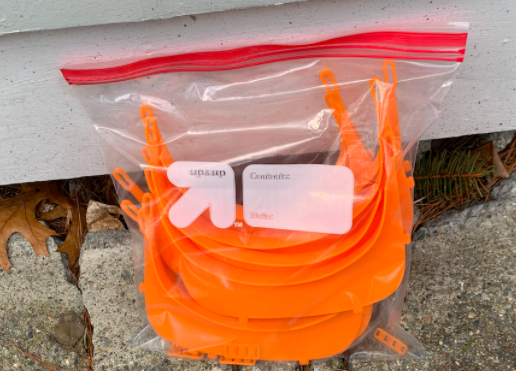 Nurses and doctors across the world are experiencing shortages of personal protective equipment (PPE), which are crucial weapons in the war against COVID-19. Although WHS students may not be able to help directly on the frontlines, some are making an impact close to home.
Sophomore Isabelle Wang, junior Daniel Cai and WHS Class of 2017 graduate Hunter Leonard are donating masks to Brigham and Women's Hospital and MetroWest Medical Center using at-home 3D printers.
"It's important that healthcare providers have the protection they need to do their important jobs, and I felt like it was my duty to help in some way," Leonard said.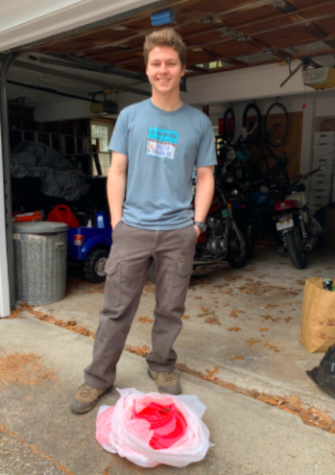 The idea was brought up when Loker Elementary school teacher Emeliza Ciavarro reached out to WHS principal Allyson Mizoguchi regarding a Natick mother and nurse at Brigham and Women's Hospital who is helping the initiative to find more PPE. Mizoguchi then reached out to WHS Innovation and Design teacher Jay Moody, who contacted students with access to 3D printers.
"We think that if we are able to help just a few doctors and nurses, that means there are that many more able to help fight the pandemic," Wang said.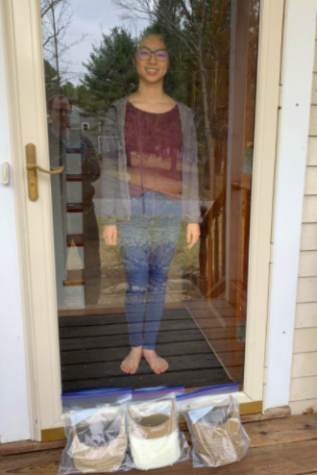 One printer can produce anywhere from one to six masks at a time, taking up to seven-and-a-half-hours per batch. The printer's job is to methodically lay down melted plastic in layers that are a fraction of a millimeter thick until an entire plastic frame is complete. The students then disinfect the masks and seal them in plastic bags. The frames are then brought to the Natick nurse, who finishes assembling the masks with soft foam and elastic straps.
"These students may literally be saving lives," Moody said. "At the very least, they are demonstrating their community spirit by being willing to share their technical expertise for the common good. They are setting a great example for all of us."
During such unprecedented times, many students feel helpless and unable to save thousands of dying patients across the word. However, with the power of 3D printing, Wang, Cai and Leonard are impacting the local community.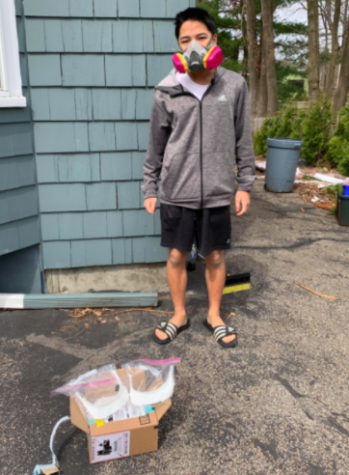 "The impact is relatively small, but if it prevents a single death, then it would be worth it," Cai said.
Although the students have stopped producing, for now, Wang, Cai and Leonard have collectively produced a total of about 70 frames to deliver to the nurse.
"This epidemic is awful," Moody said. "But if there is a silver lining, it is that the epidemic is pushing us to come together as a community."