10 pieces of good news resulting from the coronavirus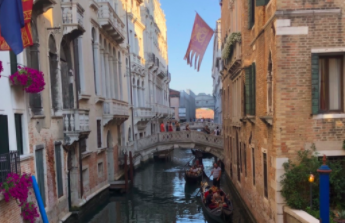 1. The world is more connected thanks to the help of FaceTime, Zoom, WhatsApp and other services.
2. Pollution has drastically decreased – coronavirus may not be able to save the climate, but it does help build the world a better future.
3. Venetian canals are clear for the first time in years after a lockdown was instituted.
4. Families are able to spend more time together and bond in quarantine.
5. There's increased awareness for helping senior citizens – supermarkets reserve a couple of hours a day for the elderly to shop for food in a safer environment.
6. Italians have a sing-a-long in lockdown – media coverage shows Italian residents signing from their balconies amidst lockdown crisis.
7. People have taken advantage of this free time to improve themselves and do things they never had time to do, such as baking, organizing, exercising and learning something new.
8. Many people and organizations have donated money and stepped up to help improve this pandemic.
9. China has closed down its last coronavirus hospital – its cases are improving.
10. Many people are taking a break from social media and embracing the outdoors.