Warrior Weekly: Possible consequences of a canceled MLB season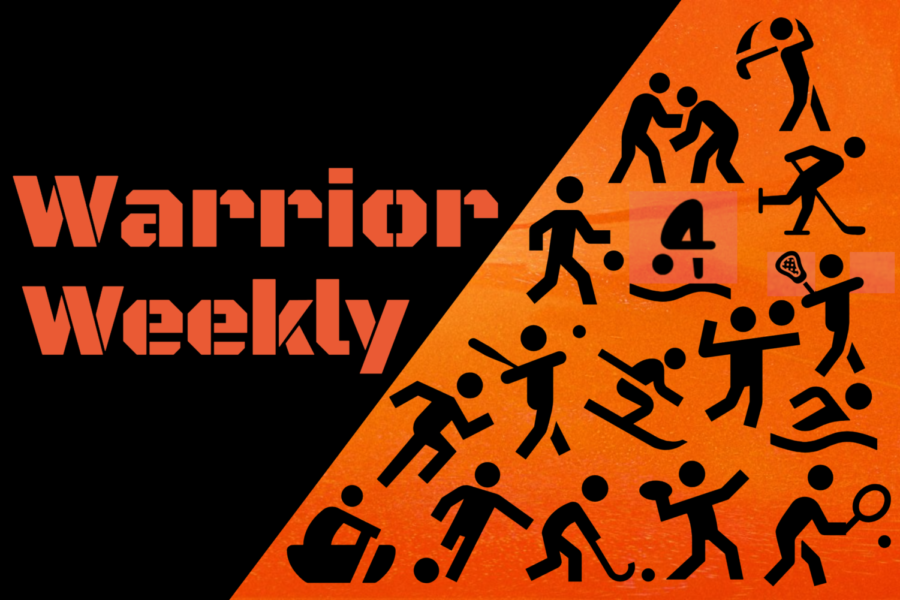 As everyone knows, the start of the MLB season has been postponed, and the season isn't likely to start until at least the beginning of June. Aside from when and if there will be a season, several questions have arisen regarding the effects of potentially canceling the season all together. Here are some of the biggest questions the MLB will have to deal with and some possible solutions.
Astros Suspensions:
After a long investigation by the MLB that lasted from November 2019 to January 2020, the MLB found that the Houston Astros were guilty of cheating by using illegal cameras to steal signs from opposing teams during their championship run in 2017 and 2018. As a result, among other punishments to management, general manager Jeff Lunhow and team manager A. J. Hinch were both suspended from baseball for a year and fired by the Houston Astros. While most baseball fans were enraged by the weak punishment from the MLB given that not a single player was punished for their actions, MLB commissioner Robert Manfred came out and said that if there were to be no 2020 MLB season, Hinch and Lunhow would still be eligible to return in the 2021 season.
Manfred went on to explain that because the suspension was worded that they were suspended "until after the 2020 World Series," they would be eligible to return in 2021 even if no baseball was played in 2021. If the season were to get canceled completely, all members of the Astros would technically get away with cheating their way to a title with absolutely no punishment, which seems absolutely ridiculous. To me, it sounds like the MLB is trying to do everything in their power to give the Astros every single break they can get.
Other Suspensions:
The decision to let Luhnow and Hinch come back in 2021 makes many wonder about other players who have a suspension. Would they also get to come back in 2021 without serving their suspension? I think as of right now the answer to that is no. To name some notable players: Michael Pineda, Domingo German and Tim Beckham all have significant time remaining in their suspensions for the 2020 season. So far, the MLB hasn't mentioned what will happen with those suspensions, but Manfred did say that Luhnow and Hinch were eligible because there were no games in the suspensions, it was just "the 2020 season" whereas the player suspensions were game numbers. That really doesn't seem fair, and I'm sure many suspended players will argue this case in the upcoming months. However, it's clear that people in higher up positions like Hinch and Luhnow have been and will always be cut some slack.
Player Contracts:
On the day that the MLB was supposed to start regular season play, MLB owners and players agreed that if the season were to be cancelled, players would make 4% of their 2020 contracts and add a year of service time. So what that would mean is that any player who was supposed to become a free agent for the 2021 season, would still be a free agent. For example, Mookie Betts would become a free agent after not playing a single game for the Los Angeles Dodgers, and the Red Sox will look like geniuses.
Minor Leaguers:
While the majority of Major League baseball players are financially secure enough to forgo their full contracts for a year, most minor league players hardly make enough money to make a career out of baseball. Those players cannot afford to not make money for a full season, and we have already seen several stories of players getting jobs delivering food during the suspension. Recently, the MLB announced a plan to pay minor leaguers $400 per week until May 31. The plan is just temporary, but it is a good start to helping out the minor leaguers.
MLB Plans:
While the MLB would like to get started as quickly as possible, they have said they will not consider starting the season until health officials announce it is safe. With June 1 as the hopeful start date to play once again, it leads many to question how much of a pre-season the MLB would need to add. If they were not able to start until June 1, that would be two and a half months of no baseball activity: practically a full offseason. Another full spring training would likely be needed, meaning they may not be able to start the season until late June. The current scheduling format has teams playing divisional opponents 19 times a year. With a season starting in late June, that would obviously become impossible, and the MLB could potentially change their playoff format to maybe having only the six best teams in each league make the playoffs, which is similar to what the NBA does.
While the NBA is looking at extending their season into the summer, the MLB would obviously find much difficulty in extending their season into the winter due to weather concerns. One possible solution would be making the playoffs all be played in a neutral site in either a dome or down south like they do for the Super Bowl, or in a March Madness style where multiple games are played in one neutral location. While it may be difficult logistically, I think that right now it's the only solution that could make the season as complete as possible.
About the Contributor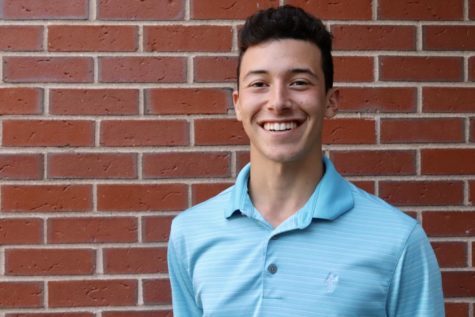 Josh Schreiber, Sports Broadcast Editor











Josh Schreiber, class of 2021, is the Sports Broadcast Editor, and a third-year reporter for WSPN. Outside of WSPN, Josh plays on...