Chat with Cat: In light of Autism Awareness month…
April is Autism Awareness Month, so in light of the millions of people affected by the condition, I would like to share my story. I find that many people are not knowledgeable about Autism and both the difficulties and pride it carries. So, I'd like to encourage you to be open to stepping out of your comfort zone and becoming part of the Autism Awareness community.
My brother, Michael, is 20 years old and was diagnosed with Autism at a young age. He didn't take his first steps until the age of four, and he has never said his first words, meaning that he is nonverbal to this day.
When I was younger, Michael's condition was normal to me, and I never gave his disability a second thought. Since Michael is my only sibling, I never realized that most kids had siblings who played outside with them, shared secrets with them and occasionally beat them up a little. It wasn't until I moved to Wayland that I realized how different my brother was from many other kids his age.
As I began to make new friends, I would invite them to our home and introduce them to my mom, dad, kitten and, of course, Michael. I would usually begin Michael's introduction with a quick disclaimer that he has special needs, and I would make sure to point out that he can't talk and has trouble walking, but would still appreciate my friends saying "Hello!" to him. My new friends would manage to force a quick smile, but would often leave the conversation at "Hello, Michael!" and off we would go to play on the trampoline.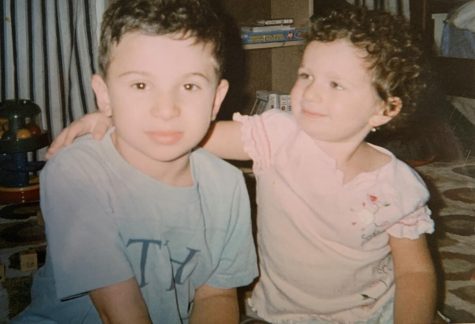 As far as I understood, my friends were knowledgeable about Autism and had no reason to be curious about my brother, who wears a helmet to prevent injury from falls and needs help eating dinner. After a few months of new friends hanging out at my house, I began to wonder why they never made an effort to interact with my brother the way I interacted with their siblings.
Junior Madeline Maurer, both my next door neighbor and only person I've found who can understand what Michael is going through, lives a similar life. Her brother, Matthew, is 14 years old and also has Autism. She, too, has experienced friends avoiding asking questions about her special needs sibling.
"I think sometimes people don't want to ask questions because they're worried about coming off as insensitive or ignorant," Maurer said. "For me, as long as people are respectful, I am completely open to answering any questions they might have."
Like Maurer, as well as many siblings of special needs kids, I am not only open, but beyond glad to answer questions regarding my brother's disability. Maurer is right, however, in that many kids avoid asking questions out of fear of being insulting or rude. In order to ensure that people feel comfortable asking questions, we need to be taught about Autism from a young age.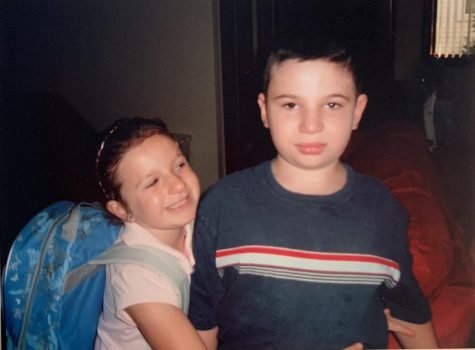 "I feel the general community needs more education around role-modeling, being kind [and] taking time to make a connection with them," WHS special education teacher Diane Camozzi said. "These small moments in their day build on their social skills and increase their ability to communicate with others in a natural environment."
Communication is key in learning to interact with kids with Autism, as the developmental disability can, "impact a person's social skills, communication, relationships and self-regulation," according to the Autism Society. The Autism spectrum stretches to various degrees, ranging from those who can participate in most daily activities but struggle socially, to those who need one-to-one care and extensive occupational or speech therapy. Nonetheless, Autism is a unique disability often misunderstood or underrepresented.
"Even though some people on the spectrum struggle with parts of socializing, that doesn't mean they don't like people, or that they're unempathetic, or that they aren't emotional people," Maurer said. "They can and do make friends and care about other people, and they're often really sweet. There's a lot of misunderstanding out there, so I think asking questions is important."
We need to be comfortable with asking questions in order to better educate ourselves. As a sister of somebody with Autism, I can assure you that asking questions is welcomed. We family members want nothing more than for Michael to be understood and included, so we will always kindly answer your questions.
"Asking questions should be encouraged and it shows people's willingness to educate people with Autism properly," Camozzi said. "It's helpful to have answers readily available and references people can use should help lower anxiety around the discussion. The more conversation the better."
So, let's start a conversation. Don't be afraid to ask questions about Autism. Instead, take the opportunity to educate yourself and become part of the kind, rewarding Autism community. Kids with Autism need us to be their advocates, friends and support systems.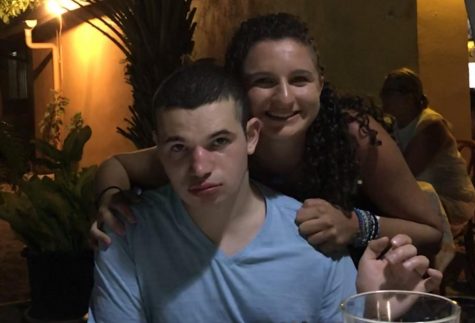 "The most rewarding aspect of being a special educator is relationships," Camozzi said. "I pride myself on having strong connections with students, parents, internal classroom staff and the greater school community. The students who I work with need and depend on me to not only be their teacher, but their voice, their advocate and their cheerleader."
Kids with Autism are more than just their diagnosis—they are smart, kind, loving and intriguing individuals who offer so much compassion to those they meet. I could not be more proud of Michael and the achievements he reaches daily, his unconditional love, his patience and his acceptance of others.
"My brother is autistic, but that's not nearly all he is," Maurer said. "He's a sweet and caring kid who loves art, making videos and building Legos. He loves Mario Kart, just like every other kid. He's smart, and he's learning at his own pace. He's made amazing progress in the last few years. At the end of the day, he's just my little brother, and I love him and I'm proud of him."