High school camp counselors/campers fear camp cancellation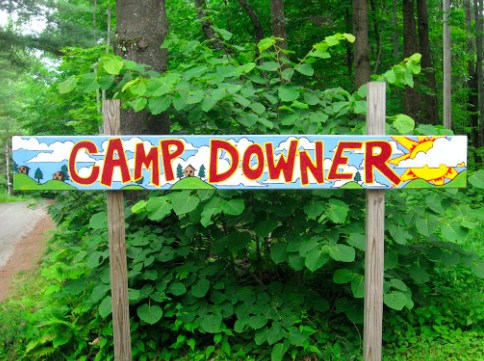 As WHS officially comes to a close for the year due to the spread of COVID-19, summer plans become uncertain as is the decision of whether or not summer camps will remain open. Every year, hundreds of camps open up for the summer and are filled with students who could stay for a day or the entire summer. Summer camp can play a huge role in a child's life, especially if it is a summer tradition. Governor Charlie Baker closing all Massachusetts schools for the year places a huge uncertainty on future camp dates.
"Camp has and always will be one of the places I am most grateful for and it is the two months every year I look forward to the most," senior Alyssa Dennis said. "I haven't spent a summer home since I was eight, and if camp does get canceled, it will definitely feel weird and be an adjustment."
Dennis and her twin sister Olivia Dennis have been attending Camp Tevya in Brookline, New Hampshire ever since they were little girls.
"For the past 10 summers I have gone to sleepaway camp as a camper, CIT, and then asked back as a counselor last year as well as this year," Dennis said. "As a counselor last summer, I was responsible for the safety and growth of 16 12-year-olds and worked as a lifeguard on the waterfront and staffed the tennis department."
Many students come back from camp and feel refreshed because they have not been able to access their phones or technology all summer. Instead of living online, kids bond over activities and are able to create lifelong friendships and memories.
"Camp is a place where I feel the most at home and is where I have learned independence and created lifelong relationships with so many campers, counselors and administration," Dennis said.
Sophomore Ali Baron used to go to Camp Matoaka in Smithfield, ME; however, last year was her last summer. Since Baron has aged out of camp, she has two jobs set up for her this summer. She will be working at a consignment store called Lemon Tree Goods and scooping ice cream.
"The possible closure of camps is extremely upsetting especially to the girls who are the oldest and only have this year left," Baron said. "My last year was the most special to me because it made me form bonds with girls that can't be broken."
Senior Hallie Bachman has been going to a sleep-away camp in Vermont called Camp Downer for six years. She spent her early years as a camper and now has the chance to give back as a counselor.
"My favorite part of camp is definitely the people and being able to give the campers the same experience that I had growing up," Bachman said. "I am so glad that I get to be a part of it, and I have made some amazing friendships along the way."
The class of 2020 has already faced so much adversity in what is supposed to be the best part of high school. For those who go to camp, the impending cancellation would be another addition to the list of things taken away from their senior spring and summer.
"I would be devastated if camp was canceled," Bachman said. "I think it might happen because there are a lot of people in a small area, but I would be really sad because so many things have already been canceled like sports, school, and senior events."
More than 14 million people attend or work at summer camps, and the closure would have a deep impact on everyone involved.
"If camp were to cancel, I would first reach out to some of the campers and let them know that if they want to talk to someone and express how they feel, then they [would] be more than welcome to talk to me about it," Dennis said.
Working at a camp builds responsibility and leadership in teens; it is also a source of income for young adults. Camp counselors may be forced to take up a different occupation this summer to continue working around the new circumstances.
"I can't imagine a summer as a camper being taken away from me," Dennis said. "Then, I would begin to look for a new summer job. I would also have plans with all my camp friends and we would spend a ton of time together this summer."
Working as a counselor is about more than making money over the summer. The campers and counselors become a family over two short months.
"Camp means so much to me," Bachman said. "It's like a home away from home. It is such a welcoming and happy place, and I am so glad that I get to be a part of it."