News Brief: Wayland students organize shirt fundraiser for COVID-19 relief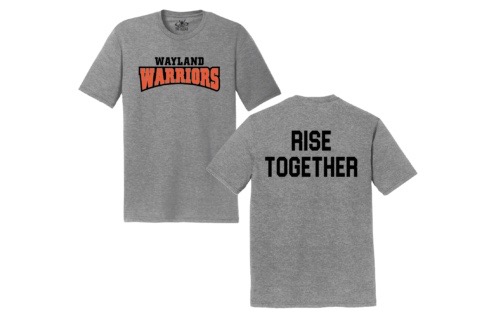 Wayland sophomore and boys varsity soccer captain, Ben Chen, and boys varsity soccer coach, David Gavron, have organized a fundraiser to sell Wayland branded cotton t-shirts to raise money for the Wayland COVID-19 Relief Fund. All profits made will be donated directly to the fund. The mission of the organization is to raise money to purchase food and essential goods for people in need in and around the community of Wayland.
Many others in the community have responded to the pandemic with various fundraisers, so Chen was inspired by them and wanted to do his part.
"I was inspired by all of the charity work Taylor Hsu was doing, and I wanted to put something together to benefit the community," Chen said. "Thankfully, Coach Gavron was very supportive and believed that we could make it all work."
The shirts went on sale for $19.95 on Friday, May 15 and the sale ends on Monday, May 25. Here is the link to purchase: Wayland Shirt Fundraiser.