Russell's Garden Center in Wayland reopens
With Governor Baker deeming garden centers essential on April 29, Russell's Garden Center in Wayland has reopened their business. Since COVID-19 spread like wildfire, the government forced many businesses to close due to the risk of spreading Coronavirus.
A few people kept their stores open because if they did close, many daily necessities would no longer be available. Not only that, but many people would lose their jobs. Russell's happens to be one of these essential stores, located on Route 20 in Wayland, Massachusetts.
"We're one of the largest garden centers in New England and the second to oldest garden center in the United States," President and VP of Marketing at Russell's Elizabeth Russell-Skehan said. "We were established in 1876 by my great-grandfather. We sell Annuals, vegetables, herbs, perennials, shrubs, trees, seeds, bulbs, raised vegetable gardens, mulch, pots, potting soil and a large selection of gardening items. We have a winter and summer farmers market on location."
Russells is open 10 a.m. to 6 p.m. every day this spring. While it would usually be open 9 a.m. to 7 p.m. around this time, Russells' employees now come in early to prepare everything for customers so there's no delay or interference. Russells takes these precautions in hopes of combatting COVID-19. Unfortunately, their business has dropped by 20 percent, and they were closed for 40 days at what was usually their busiest time.
"Many of our older employees did not feel comfortable working this season, so we've hired a lot of college and high school kids, many who are new to us, so it's been a lot of training. We need extra people to sanitize, count and do curbside pickup," Russell-Skehan said. "It's a lot more work trying to operate with all of the extra things we have to do, especially the curbside pick up which is extremely time-consuming and the customers don't answer the phone when we call for their credit card."
It has been difficult for Russells to make the transition into an online business, and a business that is safe from COVID-19. Not only that, but this change is expensive and timely, however, this effort is all to make things easier for the customers in these trying times. Russell's has made many more changes like changing the parking lot to be smaller and adding a counter on each entrance that counts the number of people that enter the store, limiting the number of people allowed inside.
"We appreciate all of the customers who supported us by visiting when we opened, buying gift cards from our website and understanding when certain items were not available," Russell-Skehan said.
Russell-Skehan is extremely gracious for those who have supported Russell's in these times, whether it's customers, workers, or anything in between.
"Thanks to everyone who continues to appreciate Russell's and spreads the word to support our 144-year-old business," Russell-Skehan said.
About the Contributors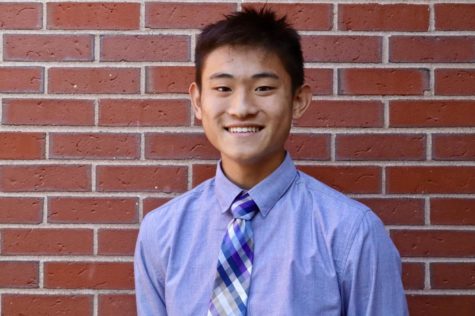 Brasen Chi, Staff Reporter
Brasen Chi, Class of 2022, is a second year reporter for WSPN. He plays soccer and tennis for the school. When he isn't spending all his time studying...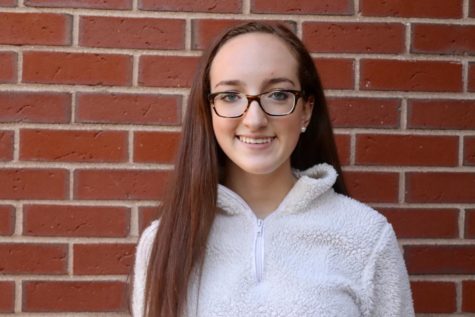 Taylor McGuire, News Editor
Taylor McGuire, Class of 2022, is the news section editor for WSPN, and this is her second year in the staff. She is a part of Window Dance Ensemble at...