Senior committed athletes face a reality: The cancellation of their college season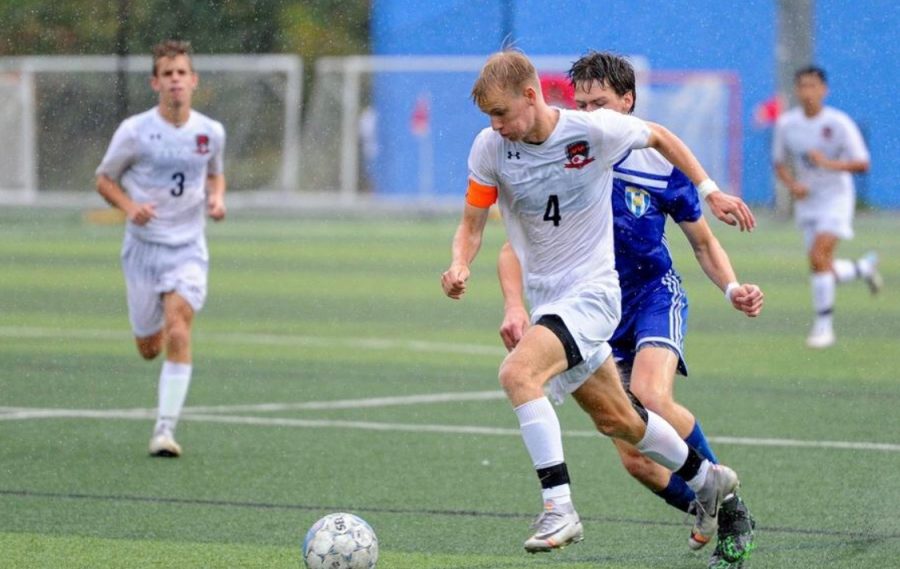 As athletes continue to have high hopes of finding success in the recruiting stages of their careers, the ones already committed worry that their first season as a collegiate player might not turn out the way they thought it would.
"I've tried to keep a positive attitude towards my freshman year, but I can't help to think at times that it might not happen," said Kyle Mabe, Bryant University boys soccer commit. "If it were to [be canceled], I would be pretty bummed because freshman year in college is a whole new experience."
Setting goals becomes a routine for most athletes in all sports. After being recruited to play at the next level, a whole new drive for bigger and better goals is what makes these athletes' skills reach its peak for their freshman year.
"I think it's always helpful to set long term goals, and being a freshman, as most would want, I really want to be on the field at the beginning of each game," said Carly Camphausen, Brown University girls lacrosse commit. "Since this isn't something that will happen overnight and will take fall [and] winter of hard work, if things are delayed because of corona, I will find other ways to progress my skills and show my coaches that I'm working hard."
Regardless of the possibility of their first season being canceled, the training to fulfill the extent of these goals is needed going into playing in their freshman year, especially to prove that in their new atmosphere, COVID-19 won't put a stop to their drive and dedication.
"I'm motivated to get some playing time, so I've been trying to do everything I can to keep that a reasonable goal," said Aiden Chitkara, Kenyon College boys lacrosse commit. " I am still going to work hard to be on the field in one way or another."
As cancellations have been occurring worldwide due to the virus, listening to their coaches' plans or thoughts about the issue can put these athletes at ease until further notice about their season.
"My coach has said that we won't know until much closer to the season and that makes sense," said  Mason Bolivar, Trinity College football commit. "Some schools have already canceled their seasons [which is a] bit extreme in my opinion."
Along with talking to coaches, some of these athletes are using this waiting time to get to know their new teammates and grow together as they hope for their season to stay in place.
"I really love the team and the group of guys are so welcoming. Every Friday night at 8:30 we all do a zoom call without the coaches and just fool around," Mabe said. "Now I am starting to play Xbox with the upperclassmen which is very welcoming and helps me feel at home."
With the potential loss of this season, some of these committed athletes missed their last season playing on a high school team. That lost season was supposed to make them feel the most prepared they could for their next years ahead of them.
"I missed my entire season, and I am probably not going to partake in the summer league I was planning on playing in," Chitkara said. "I'm at a considerable disadvantage compared to the other guys who are currently on the team."
In times of uncertainty, finding methods to keep aspiring towards the same mindset these athletes had before the pandemic, and sharing them with their team can help a confusing situation seem a little bit clearer.
"The most recent [zoom with my coaches] had me write down my goals for either soccer or school: 20 things about how I can make a good first impression, 10 things I can do to put myself in a situation to enjoy life, and 10 things I can do to help develop," Mabe said. "My coaches had me write down my goals specifically for the beginning of school so I am not coming in with questions, rather I am coming in ready to go and know what I am trying to achieve."
After all the training and hoping, all that's left to do for these athletes is to wait. With a situation that's so out of control like this, committed athletes from all sports aim to keep their positive outlooks on something they can control.
"I'm really optimistic that my freshman season will not be canceled," Camphausen said. "Obviously I am not in control of the situation so I'm trying to be as positive as possible."