COVID-19 blindsides senior spring athletes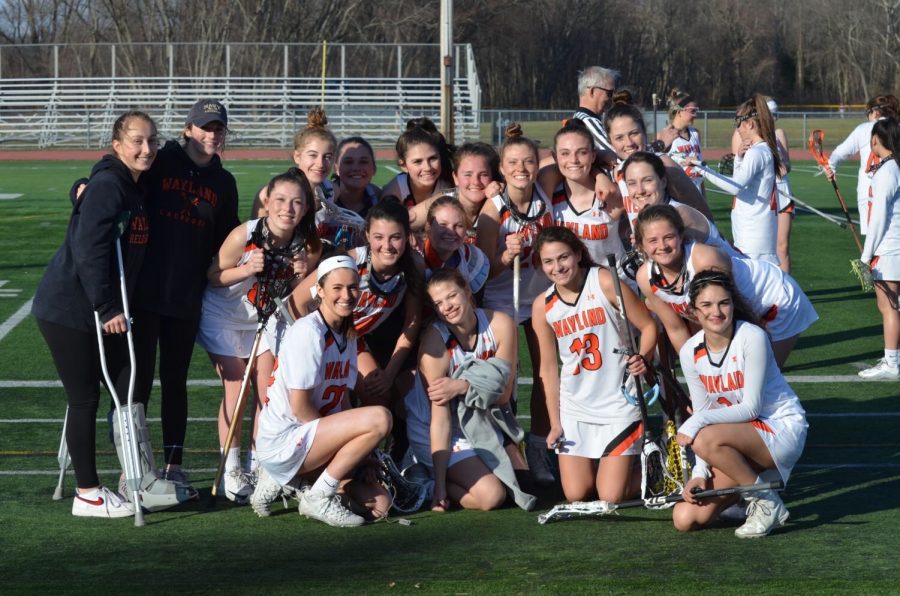 Among the many things that were ripped away from the high school class of 2020, many could argue that the cancellation of the spring sports season was the most detrimental.
With many talented, tight-knit teams preparing to compete this spring, many athletes initially had high hopes. Many believed that a few teams at Wayland were set to make a deep playoff push, with a state championship being very realistic.
"I couldn't have been more disappointed," senior Gavyn Davies, captain of the boys varsity volleyball team, said. "We were favorites for a state championship this year. We were a top-three team in the state with guys playing year-around at a very high level."
This theme didn't just stick true to the boys volleyball team, as the boys lacrosse team also had nothing but high aspirations for this spring.
"It's just really unfortunate," senior Aiden Chitkara, co-captain of the boys lacrosse team, said. "I know all of us seniors really wanted another shot. We definitely could've been something special."
The same can be said for the girls lacrosse team, too, as all of the athletes were very excited to showcase what they had in store after being the top seed in the MIAA tournament just one year ago.
"This year, there were many sophomores and juniors who [would've] stepped up," senior Ciara Murphy,  co-captain of the girls lacrosse team, said. "The girls on this year's team are hard workers and determined. I know of several girls who have trained all year for this season and seeing their development was truly inspiring."
Murphy isn't the only senior who was excited to see what was in store this spring, as fellow senior girls varsity lacrosse player Arden Knapp was also eager to see this year's team hit the field.
"Despite the fact that we did graduate a few great players last year, we still had a really talented group of athletes coming into the spring," Knapp said. "I felt like this year would've been about adding the right players to the team and growing as one unit."
Although we'll never know what these teams could've done, there's no overlooking the frustration within this situation. One of the main reasons as to why this unfortunate situation is as frustrating as it seems to be is because of how much the athletes valued their careers at Wayland High School.
"My volleyball career means everything to me," said Davies. "I was so lucky to play alongside my brother at a high level for two years and to have had two amazing coaches [in] Phil George and Rod Fletcher. These are memories that I will never forget."
Much like Davies, Murphy feels as if her lacrosse career played a pivotal role in her experience at Wayland High School.
"I will always look back to my lacrosse career as an important time during high school," said Murphy. "Especially during my freshman and sophomore years, I had to catch up and work hard to play with the high caliber team players. I believe that lacrosse has taught me determination, hard work ethics and passion."
On the other hand, Chitkara feels as if high school lacrosse has played a pivotal role in preparing him for college lacrosse.
"It's definitely helped me grow a lot as a player," Chitkara said. "I can't say that I would be able to play in college if it weren't for my time at Wayland."
Although the class of 2020 will never get the chance to play high school sports again, they wish the best for the underclassmen below them while reminding them of the silver lining of the situation.
"Work hard all year to achieve what you couldn't this year," said Davies. "A minor setback like this sets the stage for a great comeback. Win something big next year for the seniors who couldn't this year."
Knapp had a very similar message to the underclassmen who have another opportunity on the field for next spring.
"Focus on the things you can control," Knapp said. "You can't beat yourself up for not catching every ball or for having the fastest mile time, but you should focus more on your effort, attitude, and how hard you push yourself on and off the field."
About the Contributor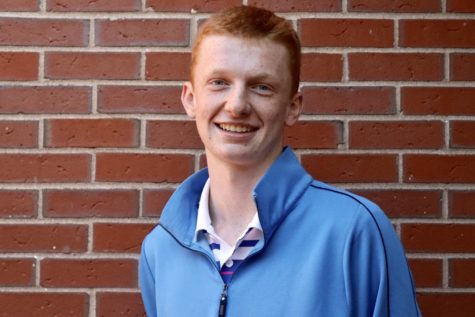 Jimmy Paugh, Business & Marketing Manager
James Paugh, Class of 2021, is WSPN's business and marketing manager and a first-year reporter. Outside of school, Jimmy plays hockey and golf for Wayland...