Meet the Student Council officers
With the 2019-20 school year nearing an end, the Wayland High School students have cast their votes for the new Student Council officers. WSPN interviewed the newly elected officers to get to know them and their goals for the 2020-21 school year.
Elizabeth Zhong (President)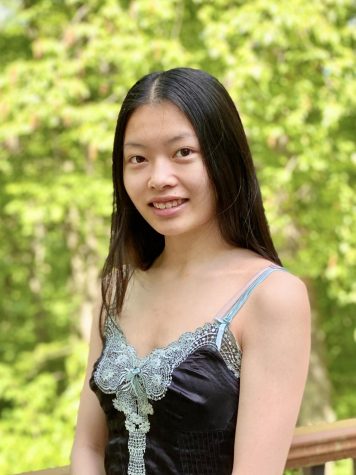 What made you want to run for Student Council President?
I've been a part of Student Council for two years now. I know the ins and outs, what needs to be done and how it needs to be done. It seemed like the natural course of action to run for President because I thought that I could do a great job. When I pitched the idea to a few teachers and friends, they all supported the idea, which gave me the final push to start the campaign.
What do you hope to accomplish this year?
An overarching goal this year is to make sure everyone has their voice heard and that we have a diverse range of school-wide events so that we, Student Council, can make the year more enjoyable for all people. During the campaign, Porter and I made it clear that we wanted to hear everyone's opinion. We set up polls to see what the people want for next year, and we have pages of data that will certainly be analyzed to ensure each second of the school year will be used to its maximum potential. With COVID-19 and the uncertainty surrounding the start of the year, we are also prepared to make sure that we keep the school connected and keep up school traditions the best we can.
What do you hope to take away from being President?
As a rising senior, I hope to take away the good memories of the year to come. From a skills standpoint, there will be a learning curve, and especially during the pandemic, there will be a lot of things different this year. Through all of this, I hope to improve my communication with others, whether it's navigating online or in person, to learn to adapt with the situation, and to revamp my project management skills and overall leadership capability.
Porter Moody (Vice President)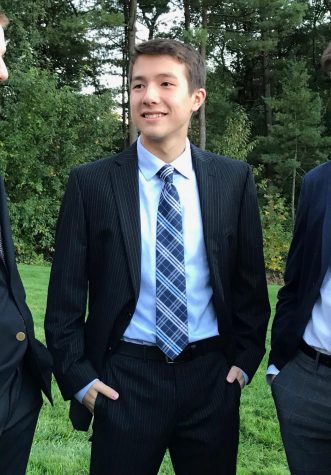 What made you want to run for Vice President?
Elizabeth brought it up to me, and it sounded like a great idea. I've never really been a big part of student government, but quarantine has changed everything, and now, knowing how little we can take for granted, it feels like a worthwhile commitment to take a leadership role in making the most out of this year. It had kind of been on my radar, and I've always thought I could represent a variety of social circles, so the opportunity to work with someone like [Elizabeth Zhong] was enough for me to just send it.
What do you hope to accomplish with the rest of Student Council this year?
It's hard to say with so much uncertainty around the virus. All I know is that we're going to make the most of what we have. We have a lot of creative minds in [Student Council], and I think we'll have a strong connection with the rest of the students. Of course, actions mean more than words, and so much of what we do will come down to the desire to legitimize our ideas, a desire that's been fueled by the time we've missed already. So, the plan is to do a lot, but it's hard to give many details when we don't know if/when we're going back. The specifics will come as we learn more about the logistics of school next year.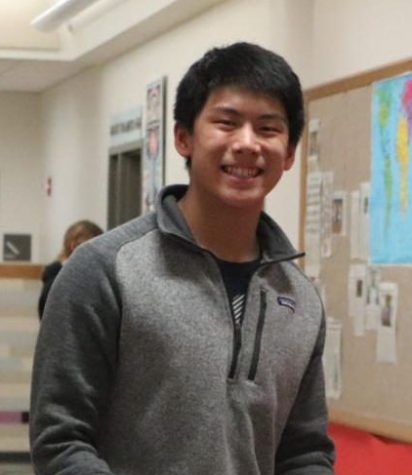 Michael Long (Secretary)
What made you want to run for Secretary?
I really want to make a difference and have an influence in making this next year as fun and memorable as possible.
What do you hope to accomplish as Secretary?
To provide unique ideas for all-school events, keep StuCo running smoothly the whole year, and revolutionize the secretary position.
Do you hope to take away anything specific from having this position?
I think Student Council is a great opportunity to work on team-working skills, communication skills, organizational skills and just making stuff happen!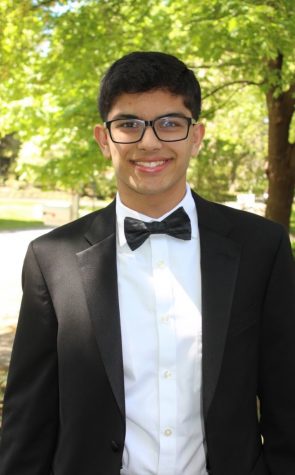 Sashwat Das (Treasurer)
Why did you fun for Student Council Treasurer?
I want to have a big part in making the school year fun for everyone. I think I [will] be a great addition to this year's [Student Council] team because I can be an ear to anyone in the student body and listen to their ideas and qualms as I feel I am friendly with much of the student body.
What do you hope to accomplish as Student Council Treasurer?
From a money standpoint, I have had experience working with both small and large businesses on ways to innovate their products and company to bring in more revenue. As a Boy Scout, I have been part of leading and helping lots of FUNdraisers, so I think I can bring some new, fun [and] innovative money-making ideas for the school.