Professional sports are inching closer to a return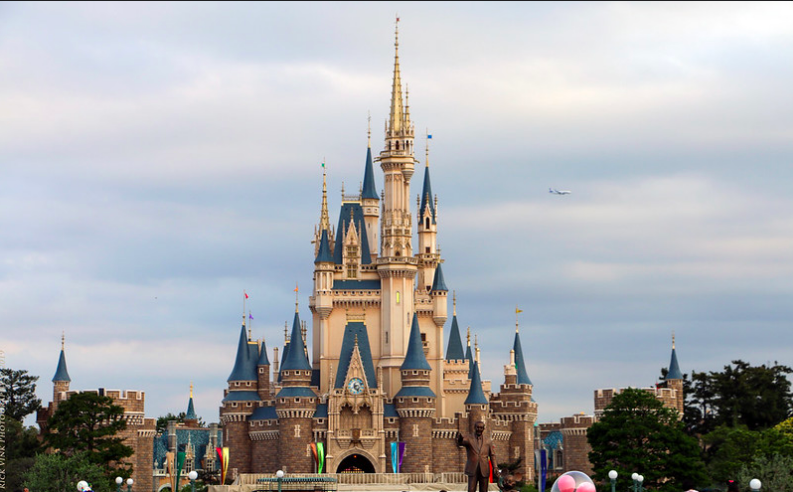 Professional sports leagues have been put on hold for the past two and a half months, but most leagues are eyeing a return within the next few months.
The NBA and NHL, two leagues that have a return to play plan set-in-stone, have been working diligently to conclude this year's seasons while also keeping next year in mind. The MLB, on the other hand, is currently in talks about a plan to return play this summer. Listed below are the updates for each respective league's return-to-play plan for the 2019-2020 season:
NBA:
On June 4th, the NBA's Board of Governors approved the proposed return-to-play plan that includes 22 teams instead of the traditional 16 playoff teams. This way, those teams that are on the bubble are given the chance to punch their ticket into the postseason while allowing the entire league to have eight play-in games known as 'pre-playoff contests' before jumping into the postseason.
Teams are expected to travel to Walt Disney World in Orlando on July 7th where they will be permitted to hold training camps and possibly preseason games before their season will resume on July 31st.
Games will be played at The Arena, HP Field House, and Visa Athletic Center, all facilities located in the ESPN Wide World of Sports Complex. There will be no fans in attendance, though players will likely be allowed to have guests once the postseason begins.
Assuming all goes well, the NBA season would conclude no later than October 12th, with the NBA Draft taking place days later on October 15th.
The NBA is still in talks of having an 82-game slate for the 2020-2021 season to increase lost revenue and return to some normalcy.
NHL:
The National Hockey League announced a Return to Play Plan for the 2019-2020 season on March 26th, which is highlighted by a modified format in which 24 teams will resume play in two different 'hub' cities which have not been determined yet.
The top 12 teams in each conference based off points percentage will begin Phase 2 of the plan in early June, with players and coaches being allowed into their team facilities and beginning voluntary on- and off-ice training.
Phase 3 will then begin no later than mid-July, with formal training camps beginning after medical and civil authorities permit them to do so.
Phase 4, which is likely set to take place towards the beginning of August, will include round-robin play to determine seeding, followed by a qualifying round and the beginning of the Stanley Cup Playoffs.
The round-robin tournament will only include the top four teams from each conference. Teams will play for first-round seeding while the remaining eight teams will take part in round-robin play to determine seeds 5-8. These eight teams will play best-of-5 series to punch a ticket to the first round of the Stanley Cup Playoffs.
Then, similar to the Stanley Cup Playoffs in the past, the top eight teams from each conference will likely compete in best-of-7 series for the Stanley Cup. Similar to the NBA, there will be no fans in attendance.
The NHL is yet to provide an update on when the NHL draft will take place, and whether next season will be affected by this year's delay.
MLB:
Unlike the NBA and NHL, the MLB is yet to come up with a plan to resume play this year, though the MLB and MLB Players Association are currently in their fourth week of talks to devise a plan. Still, the sides are struggling to find ground with details such as the length of the season and player compensation.
The league took the stance of a much shorter season, with around 82 games, and wanted players with the highest salaries to take pay cuts. The Players Association, however, wanted the season to extend through October with around 114 games.
The two sides seem to agree on a few components of this year's season, most notably expanded playoffs, regional scheduling to lessen travel, and extensive health and safety protocols for players and team personnel.
As the talks between the two sides continue and more elements of the MLB season are agreed upon, we'll have a much clearer picture of how the season will play out.
Though it's apparent that there's one thing all parties can agree on: Life isn't the same without sports.
About the Writer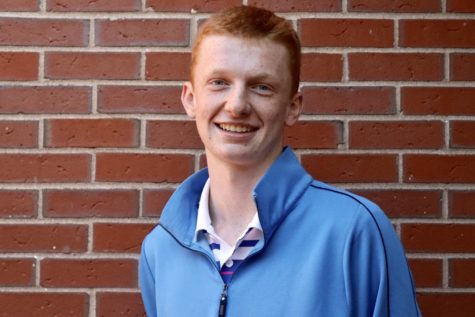 Jimmy Paugh, Business & Marketing Manager
James Paugh, Class of 2021, is WSPN's business and marketing manager and a first-year reporter. Outside of school, Jimmy plays hockey and golf for Wayland...