WHS students walk a marathon for teacher with cancer
In November 2019, Happy Hollow teacher Mike O'Connor suffered an unexpected health setback, which, at the time, was believed to be a mild stroke. Unfortunately, the mild stroke was diagnosed in March to be an aggressive form of brain cancer, leaving O'Connor and his wife, Nancy, without work.
O'Connor's close friends, Conrad Gees and Amy O'Donnell, have organized a GoFundMe page to "help Mike and his family cover medical bills, other unanticipated expenses related to his diagnosis and to replace Nancy's loss of income."
Since the diagnosis, O'Connor has undergone three surgeries, all of which without family support at the hospital due to COVID-19 restrictions. Miraculously, O'Connor has left the hospital within a matter of days after each operation, only further proving his strength, resilience and determination to beat the disease.
Juniors Issy Carrara, Remmi Shaw and Lucas and Nico Alvarado have taken O'Connor's diagnosis to heart, and decided to walk a full marathon—26.2 miles—to raise awareness for O'Connor in hopes of increasing donations to the GoFundMe page.
"It's something to show respect for Mr. O'Connor because [considering] the things he did for us when we were younger, [we feel that] we just have to show it back," Lucas said.
Not only an elementary school teacher but also a robotics and engineering enthusiast, O'Connor spent much of his time supporting former students at robotics competitions. Nico claims that O'Connor helped him realize his passion for math.
"Mr. O'connor really got me into engineering and math," Nico said. "He helped me jumpstart my interest. He is a very nice man and always came to my robotics competitions. He doesn't deserve this."
With an ultimate goal of $150,000, O'Connor's GoFundMe has raised over $40,000 since May 30. More than 320 people have come together to donate to O'Connor and his family, many of the donors having never met him, including Carrara, who walked the 26.2 miles.
"I actually never met him, but he meant a lot to Lucas, so he means something to me," Carrara said.
Lucas emphasizes the impact O'Connor had on him throughout his elementary school and middle school days, saying that kindness has always been a prominent theme throughout the years. He claims that O'Connor is one of his biggest supporters, so walking a marathon was just the kind thing to do.
"He means a lot. He helped shape me into the person I'm becoming," Lucas said. "He showed me what a small act of kindness can do back in elementary school."
About the Contributors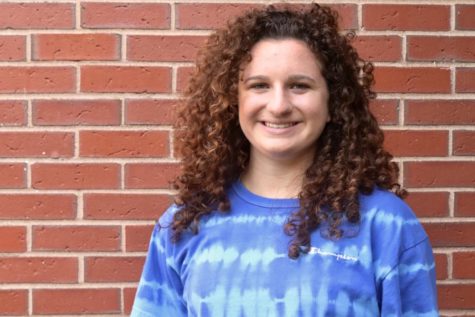 Caterina Tomassini, Managing Editor
Caterina Tomassini, class of 2021, is a fourth year journalism student and is the managing editor this year. Outside of journalism, Tomassini plays club...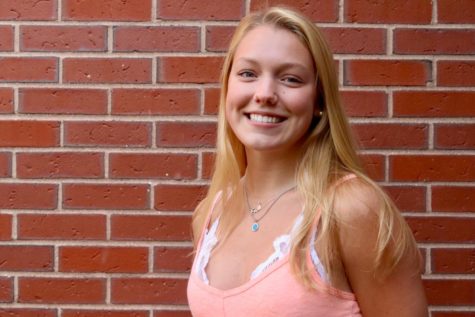 Remmi Shaw, Broadcast Editor
Remmi Shaw, Class of 2021, is a third year reporter, and this is her second year as a broadcast editor for WSPN. She is the leader of Climate Committee...