Summary of WHS Fall 2020 Reopening Plan
Wayland's administration and faculty committees have been working hard to create a reopening plan for the Wayland Public Schools for the fall of 2020. On Aug. 31, Wayland High School Principal Allyson Mizoguchi, sent out a detailed email to WHS families sharing the school's decision to return with a phased-in hybrid model. Written below are the key aspects of what this approach will look like and what students should expect during the fall.
Remote
As of now, Phase One, the remote model, will last from Sept. 14 until Oct. 16, and have students learn fully remotely during this time. While remote learning is not a replica of the in-school classroom, it is designed to provide a rigorous, supportive learning experience for students and to help them develop skills needed to navigate the hybrid model.
Schedule
The Remote Learning Schedule will include two 80-minute blocks of meeting time per class, per week.
During these 80-minute classes, students will be involved in a variety of activities including whole-group discussion and content delivery, small-group interaction and independent work.
On Wednesdays, students will attend an extended advisory. They will also attend scheduled teacher office hours, complete independent work and receive additional support (LRT, RTI, Academic Center) when applicable.
Students will be required to be present in all scheduled sessions of remote classes, and they will be marked tardy if they are not actively present in their class meeting when the class starts. If a student is 20 or more minutes late, it will be considered an absence.
Below is an example schedule of a normal week of remote learning.
The school day for students will start at 8:35 a.m. and end at 3:05 p.m., except for Wednesdays, which will start at 10:00 a.m. Each day in remote learning will begin with a short advisory session and an extended advisory on Wednesday.
Learning Tasks
Teachers will use either Google Classroom or ItsLearning as their learning management system (LMS), and they will conduct and coordinate remote learning activities on that system.
All class meetings will be held by using Zoom, and any individual or small group sessions will be held by using either Zoom or Google Meet.
Teachers will assign learning tasks during the school day, either during class or on their LMS. Homework will be assigned in most classes, and will average between 30 minutes and 60 minutes per class meeting, with varying workload depending on the course level.
All assignments will be mirrored in eSchool with a due date.
Grading
During remote learning, teachers will use letter grades and standard grading practices as outlined in their course syllabus. The course syllabi will provide an overview of what kinds of assessments students should expert in the class and the frequency of assessment.
Although assessments in a remote environment will be different than in an in-person classroom, teachers will use more frequent, smaller, formative assessments to measure student progress.
Students will earn letter grades culminating in quarter grades that are averaged into a final grade for each course, which will factor into students' cumulative grade point average (GPA).
All assessments that are factored into the grade will be posted on eSchool.
Hybrid
If all goes well, Phase Two, the hybrid model, will begin on Monday, Oct. 19, and will result in students being able to attend in-person classes on two days of the week. The hybrid phase will look more familiar to a "normal" school year, but it will still be far from students' regular school routines, entailing much more independent work than the remote model.
Schedule
Students will either be a part of the "A" group or the "B" group, and this will determine what days they physically attend school. WHS will be following an AA-X-BB model, meaning that Group A will go to school on Monday and Tuesday, but they will have class remotely on Thursday and Friday. Group B, however, will have class remotely on Monday and Tuesday, but they will be in school on Thursday and Friday.
On "X" days, both groups will be working remotely on their assignments, and they will be able to schedule appointments to meet with teachers for extra help. This day also lets teachers give feedback to students' work and develop new activities and lessons for students.
When in school, students will have 8 classes a day, and each class will be 35 minutes long. In hopes of helping students remain socially distanced in the hallways, passing times will be extended to 10 minutes to limit the amount of students in each hall.
Health Protocols
In order for students to stay safe and healthy when at school, masks must be worn inside any building on campus, social distancing will be in order and hands must be washed at least four times a day to follow the Massachusetts Department of Elementary and Secondary education guidelines. Classrooms and frequently touched surfaces will be systematically cleaned and the school will have high quality forms of ventilation that comply with DESE guidelines.
Students must wear a two-ply mask. Gaiters, scarves and bandanas will not suffice as proper protection. The school will have extra masks if a student forgets their mask one day.
WHS will purchase canopies so that teachers and students can utilize outdoor learning if desired, and classroom materials such as books will be placed in a bin after usage to be sanitized.
In order for a student to be allowed in school, a parent must be able to respond "no" to each of the below questions.
● Is the temperature above 100.4?
● Does the student/staff member have atypical shortness of breath?
● Does the student/staff member have unusual fatigue?
● Does the student/staff member have an atypical cough?
● Does the student/staff member have an atypical runny/stuffy nose?
● Does the student/staff member have atypical sore or irritated throat?
● Does the student/staff member have vomiting/diarrhea, nausea, abdominal pain?
● Does the student/staff member have atypical headache or muscle aches?
● Does the student/staff member have a loss of smell or taste?
● Have you or anyone in your household had contact with a known suspected case ofCOVID-19 or an undiagnosed respiratory illness in the last 14 days?
● Have you or anyone in your household traveled outside of Massachusetts in the last 14days?
Busing
Transportation to and from school will look a little different. A maximum of 24 students will be allowed on each bus, and everyone on the bus will be required to wear a mask. Only one student will be allowed on each seat (unless two students are siblings), and there will be assigned seats. Hand sanitizer will be provided on each bus.
Lunch
Lunch times will be staggered, and there will be designated eating spaces that will maintain social distancing. There will no longer be pin pads, so lunches will be preordered online. Students will be able to go to the cafeteria at their given time, pick up their preordered lunch and proceed to an area where they can safely eat.
To read a more detailed explanation about what the fall of 2020 will look like for WHS students, read Principal Allyson Mizoguchi's email here.
Leave a Comment
Donate to Wayland Student Press
Your donation will support the student journalists of Wayland High School. Your contribution will allow us to purchase equipment, cover our annual website hosting costs and sponsor admission and traveling costs for the annual JEA journalism convention.
About the Contributors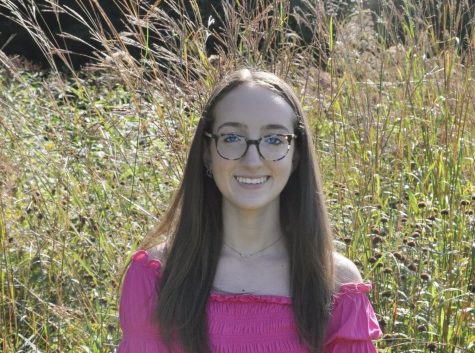 Taylor McGuire, Co-Editor-in-Chief
Taylor McGuire, Class of 2022, is a third year reporter and co-editor-in-chief of WSPN. She is one of the directors of Wayland High School's Window Dance...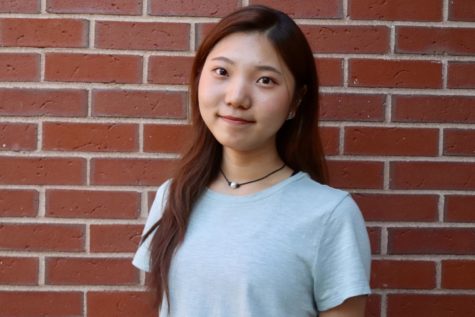 Katherine Kim, Features Editor
Katherine Kim, Class of 2022, is a features editor and second year reporter for WSPN. She plays for the high school's volleyball team. Outside of school,...