College students affected by COVID-19 on campus and at home
During times of uncertainty, many colleges have made difficult decisions regarding their approach to this fall semester. Some colleges have decided to go back to school with strict guidelines, while others have gone hybrid or completely remote.
If a school decided that students would be on campus, there was generally a strict policy for move-in day. Many schools required students and professors to test negative for COVID-19 as well as limit the number of family members allowed on campus. For Wayland High School graduate Caitlin Newton, who attends West Virginia University, following specific guidelines is part of her daily routine.
"When I first arrived on campus, it was mandatory that every student [got] tested," Newton said. "On move-in day, [we were] limited to having only two family members in addition to us, [the students], in a room at a time."
Depending on the college, COVID-19 tests are often required for students every few days. Wayland High School graduate Caroline Raymond, who attends Bentley University, is tested very frequently.
"At Bentley University, students get tested every week, and the results come back in 24 hours," Raymond said. "Having these tests often makes the campus feel much safer."
Having the ability to walk around campus is a huge part of living a normal college life; however, these times are certainly not normal. Students at Bentley are now required to wear masks while walking through campus, and they must sit spaced out during meals to maintain social distancing.
"We are not allowed to take off our masks at all while walking through the campus or dorms, unless we are eating or in our rooms," Raymond said. "During meals, we are allowed to eat with four people at tables, keeping socially distant."
Many colleges have decided to have classes by following proper social distancing precautions. Moreover, most classes during COVID-19 are either hybrid or online.
"I have two hybrid classes which means they meet once a week in person, but other than that they are all online," Raymond said.
Schools that don't test students frequently like West Virginia University are now forced to have only online classes until there is a new plan for returning to a hybrid model.
"When I first got here, I was supposed to have one class in person, two hybrid classes, and four classes online," Newton said. "However, on Labor Day, after the second week of classes, the school announced we would be online for two weeks, and on Monday it would be reconsidered where to go from there."
Another big aspect of living the college life is attending sports games, which has become a challenge in these circumstances. The division that a school team plays in decides whether or not there will be a season.
"The football team at my college has games, but they aren't allowed to have fans," Newton said. "My school is lucky that sports are allowed to be played."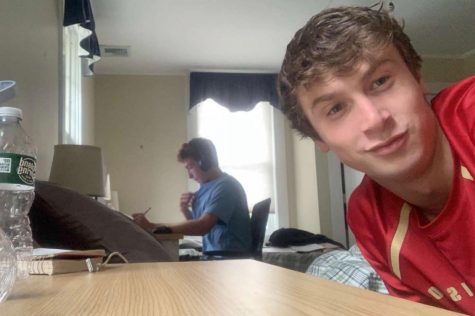 While many colleges and universities are lucky to be on campus, it's not the same for all. Some students have had to take all of their classes online this semester from their homes, just like WHS graduate Josh Snyder, who attends the University of Miami.
"At the University of Miami, there were only 30% of classes on campus, and none of mine were on campus, so I was basically forced to stay home," Snyder said.
If schools were located in an area with high COVID-19 infection rates, or if the schools couldn't fit accommodations for all their students, then students weren't allowed on campus in the fall.
"Miami was in really bad shape for [COVID-19] at the time, so it just made sense for me to stay home or in Rhode Island with my other friends who didn't go to college either," Snyder said.
Students who weren't on campus still tried to have a relatively normal "college experience." In order for this to happen, students had to come up with creative ideas such as quarantining with other friends in a house outside of Wayland.
"For [this] semester my friends and I are staying at a house in Rhode Island, where we can do all of our zoom calls and be with [each other], just like you would in college," Snyder said. "Having a place like this to go to really helped me feel better about my decision about staying home."
Although students may be learning from their homes, the number of classes and zoom calls is the same as the number they would get if they were on campus.
"I have a really tough schedule of about 70 minute long classes with blocks back to back every week," Snyder said.
While some college students are safe at home, those who are at school still risk being exposed to COVID-19. For many, the fact that they are on campus is enough to make them happy.
"I know that we've been here and I have a huge chance of getting [Coronavirus], but I'm just happy to be here," Newton said.
About the Contributor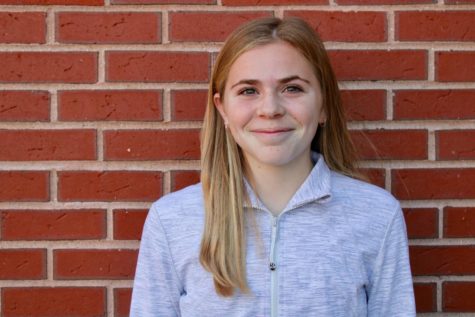 Lauren Medeiros, Multimedia Editor
Lauren Medeiros, Class of 2022, is a multimedia section editor for WSPN and a second year reporter for the publication. She plays for Wayland High Schools...