Politipress: Markey's victory reveals new agenda of Massachusetts voters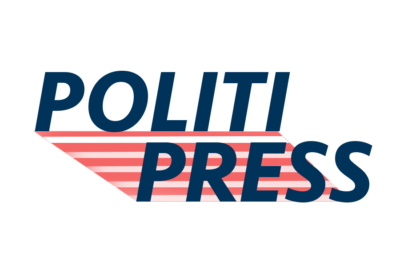 This past August, Representative Joseph P. Kennedy III and Senator Ed Markey got together for a socially distanced debate in the 2020 race for the Democratic nomination of the United States Senate election in Massachusetts. Moderator and WBZ political analyst, Jon Keller, gave both candidates the same opening question: "What is the most important difference between you and your opponent?"
Kennedy, in the breathiest voice imaginable, insisted that he would spend his time confronting the issues at home in Massachusetts, while Markey mainly did his job in Washington, making him better equipped to change the economy, healthcare and racial justice in our state.
"The people of Massachusetts don't need to make a choice," Markey responded, "I represent experience and change at the same time. I do both." Less than a month later, Kennedy lost the nomination to the incumbent Ed Markey and became the first member of his illustrious family to lose an election in Massachusetts.
In truth, change wasn't really at stake in the election. Both candidates were in almost total agreement over the majority of issues, including single-payer healthcare, the Green New Deal and reforming law enforcement. However, the result of the race does show that there is a vocal new generation of progressive voters, both in Massachusetts and across the country. They are becoming increasingly serious about electing candidates with concrete histories and goals supporting the ideas they prioritize, most notably climate change.
Markey has arguably championed environmental regulation longer and more ardently than any other current member of Congress. In 2009, as a member of the House, Markey wrote and advocated for the American Clean Energy and Security Act, a bill that would have set a cap on emissions for regulated companies and offered them economic incentives to reduce their emissions over time. After winning a 2013 special election to take over the newly-appointed Secretary of State John Kerry's Senate seat, Markey continued to fight for policies aimed at preventing climate change, most notably becoming the Senate author of the Green New Deal. The legislation aims to transition the country towards more environmentally-friendly forms of transportation and energy infrastructure, creating thousands of jobs in the process.
As a result of his expansive list of achievements, Markey received endorsements from a flurry of high-profile progressive leaders and organizations, including Alexandria Ocasio-Cortez, Al Gore and the Sunrise Movement. Despite being older than Kennedy's father, Markey has become an icon for young politically-active liberals across the country. At the end of the day, it was their support that propelled him to victory in the primary.
Now don't get it twisted, Kennedy has also been vocal in supporting environmental initiatives. Throughout the four terms he served as a member of the House of Representatives from Massachusetts' 4th district prior to the senate race, Markey voiced his support for environmental justice bills as well as his disgust at President Trump's efforts to remove the country from the Paris Climate Agreement. On the whole, Kennedy has demonstrated that he is as much, if not more progressive than Markey regarding the issues young voters care about the most. His problem? He never managed to get that across to those very voters.
Instead of challenging Markey's record or properly boasting his own, Kennedy and his team sat passively atop the double-digit lead they had built for themselves in the summer of 2019, relying on his popularity and youth to carry him through to November. He failed on numerous occasions to give a real answer as to why he was even challenging Markey in the first place given their similar platforms, allowing Markey the opportunity to craft a damning narrative; that Kennedy was an elitist moderate that decided to run on the presumption that his family name was all he needed.
All of a sudden, that Kennedy legacy that had been such an asset to the young politician's career became his biggest obstacle. Now he wasn't the darling of Massachusetts, but he was the out-of-touch, plutocratic scion bent on winning the election for nothing other than personal gain. Kennedy's lead slipped away as election night drew near, and he ended up losing by five points to the incumbent Markey, now the champion of progressive America.
It's now clear, with the possibility of four more years of Donald Trump's ruinous administration on the horizon, young liberals are looking for apostles who clearly represent the ideals they rightly believe are more under attack than ever. In the end, Kennedy's downfall was not that he wasn't a progressive, it was that he didn't look like one.
About the Contributor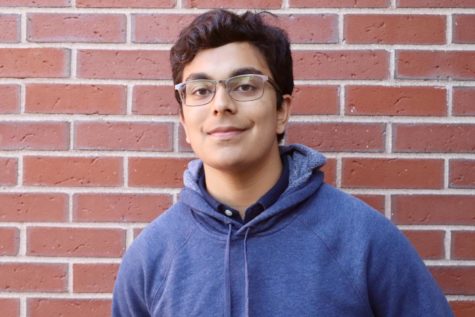 Atharva Weling, Opinion Editor
Atharva Weling, Class of 2021, is the opinions editor for WSPN in his second year on the staff. He runs cross-country and skis for Wayland and serves as...