Opinion: WRAPped in Solitude
As the first day of school creeps closer, many students are suffering from back-to-school anxiety. No doubt many are scared of getting COVID-19, but things like tests and sports can also induce stress. On top of all this, some students now have to worry about how they're going to attend school.
Wayland Remote Alternative Plan is the Wayland Public Schools' alternative to students attending the remote learning plan and then switching to a hybrid model after five weeks. It's designed for students who can't go to school for fear of COVID-19. The program is a full semester commitment, meaning that students cannot transfer out of the program until the semester ends. Participants would use online resources such as Edgenuity or Florida Virtual Schools and work asynchronously from the hybrid class with daily check-ins from teachers.
When the program was introduced to students and parents on August 9, families who were interested were expected to fully commit to it within a week without a solid understanding of what it would be like. This created tension and stress as that unwavering deadline crept closer and closer. Fear of the unknown kept many from joining, and the pressure of a deadline compelled many others to join.
Over Labor Day weekend, four days before school, there was a notice that the WRAP could be reconstructed or even eliminated. Without adequate school communication and response time, many families are now left with a program that they either hadn't signed up for or one that they wished they had signed up for. There were parents that realized the program was actually something they wanted their children to participate in and other parents that realized the program wasn't something for them.
WRAP is a program in which all students, regardless of age, are left to learn independently. This can create many issues for students in elementary school. Elementary schoolers cannot operate computers by themselves and need adult supervision, but would be left without it due to parents at work and no in-person teachers.
On the outside, WRAP appears to be a good idea and a great opportunity for those students who aren't able to attend school. However, what the program really does is leave students to fend for themselves.
Separated from their peers, students are expected to "progress in line with other Wayland students." Yet, the program doesn't mention what will become of students following the first semester of school. During the webinar that parents attended, the school administrators admitted that they didn't know how students would rejoin their peers following its end. The fact is that the program progresses through the curriculum of each class in a different way from how Wayland teachers would teach their students.
And what of those students who aren't sure if they'll be able to thrive in this community? WRAP students aren't given the choice to leave the program or a means to sample it. If a student decides in the beginning weeks of school that WRAP is not for them, they are forced to continue.
With an A+ rating from Niche, the Wayland Public School system is known for its great teachers. Many students seek the support of these teachers constantly and are only able to succeed because of them. Students attending WRAP aren't taught by Wayland teachers but online instructional videos and are only allowed short check-ins with their actual teachers.
Furthermore, students attending the WRAP Program will have to give up their electives. For many, electives are classes chosen to show a student's interest in a certain subject to colleges. Moreover, these classes may also serve as mental breaks or periods of relaxation in an otherwise hectic schedule.
Overall, the premise of online school was created and made out to be something that would help students engage in challenges and enable them to progress in line with other Wayland School students. However, there were many fundamental problems up to the very beginning of school that many parents who signed up their children for the program are now facing.
**Editor's Note: Information about the WRAP Program has changed since the creation of this article. An updated article is forthcoming.
Leave a Comment
Donate to Wayland Student Press
Your donation will support the student journalists of Wayland High School. Your contribution will allow us to purchase equipment, cover our annual website hosting costs and sponsor admission and traveling costs for the annual JEA journalism convention.
About the Contributor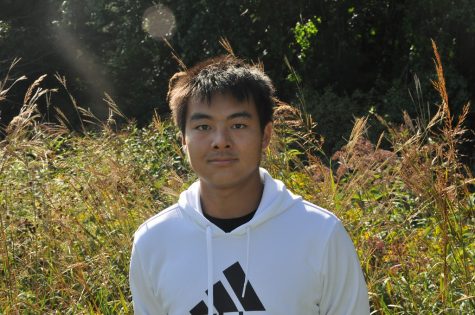 Jonathan Zhang, Managing Editor
Jonathan Zhang, Class of 2022, is a third year reporter and managing editor of WSPN. For the high school, he acts as the junior varsity coach and co-captain...