Top 9 protective face masks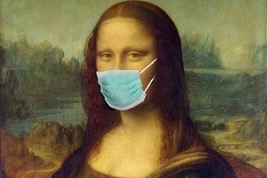 It has become very clear that this pandemic is not going away anytime soon, so it is essential we take the necessary precautions to stay safe and limit the spread of COVID-19. The Centers for Disease Control and Prevention (CDC) recommends that everyone wear a face covering in public settings, a guideline even required by law in many places. It can be hard to find a face covering that aligns with your preferences and needs, so if you're still looking for just the right face mask, then you should check out the 10 listed below.
AFAC KN95 Face Masks
You have probably heard of the N95 respirator which offers optimal protection from COVID-19, but with the shortage occurring in the US, the KN95 is a good alternative. This mask functions in the same way as it filters out over 95% of tiny particles and has multiple layers that add protection. The AFAC KN95 face mask is designed to be both breathable and secure to ensure a comfortable experience, but should be disposed of after each use.
WISREMT Cycling Face Mask
This mask by WISREMT offers protection against harmful materials and particles while still being comfortable and user friendly. It is perfect to wear during cycling and other forms of exercise as it is lightweight, dries quickly and has taps incorporated that allow for easier breathing and less air resistance. You do not have to worry that this mask will let you down, as it is made to stay secure with a PVC memory nose pad and a tight attachment around the head.
Disposable Face Masks
While medical masks may not be the most protective option, they are very effective in containing your own fluids and pollutants so that they do not spread to others. These face masks are fluid-resistant, have three layers to maximize filtering capabilities, cover your lower face with an aluminum nose piece and have pleats to form to your face. Just make sure to dispose of your medical mask after each use.
OURA Air Mask
The OURA Air Mask not only filters out germs but kills them as well. This mask contains antimicrobial agents that are permanently embedded in the threads and consists of four layers, which allows it to filter 98% of viral particles. While the OURA Air Mask is on the pricier side, its advanced technology and quality materials make it worth the splurge. Additionally, it is reusable and sustainable so you don't have to worry about having a negative impact on the environment.
iLilily Cotton Double Layer Face Cover
If you are looking for a reusable face mask that is also fun and stylish, iLilily has got you covered (pun intended)! This mask is double layered and incorporates a filter inside to protect you from COVID-19. The soft cotton material ensures comfort and breathability for the wearer while the adjustable ear loops keep it secure. The iLilily Cotton Double Layer Face Cover is available in multiple patterns that you can enjoy wearing out, after which it can be washed.
Cotton Face Masks With Activated Carbon Filters
These reusable masks use five layer activated carbon filters you must insert and replace often, which are able to filter out particles as small as 2.5 picometers. In addition to keeping you protected, these cotton face masks are soft and lightweight with a valve to make breathing easier. This pack comes with two masks and two filters, but you can order more activated carbon filters separately when you need more.
Goodfight Face Mask
If you are looking for a way to help others during the pandemic, consider purchasing a face mask from Goodfight for $30. The company will donate a face mask to an institution in need for every mask that is sold, which could make a huge difference in the lives of people who lack necessary protection. The Goodfight Face Mask is reusable and washable and can be worn over an N95 for extra protection, or can have a replaceable filter inserted in its internal sleeve.
Shero Copper Ion Infused Mask
The Shero Copper Ion Infused Mask is made of six layers and incorporates copper ion, zinc and bamboo charcoal infused fabrics. In addition to being fluid resistant and filtering out particles, this mask is very breathable with extra space that allows for better air circulation. It is both protective and comfortable, with ear loops to ensure a secure fit.
Homemade Face Mask
If you are still unable to purchase a mask, there is always the option of creating your own using common household items. The CDC has stressed the importance of wearing a face mask in places where it is difficult to maintain social distancing, so it is essential you do so to protect yourself and others. There are many different ways to make a homemade mask, but if you are looking for a quick and easy option, then click on the link above to watch a short video. Remember, any face covering is better than nothing!
About the Contributor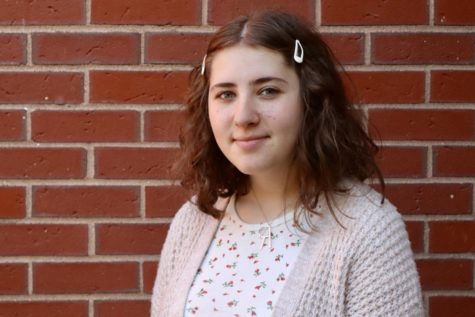 Rebeca Kamens-Gil, Staff Reporter
Rebeca Kamens-Gil, class of 2023, is a second year reporter for WSPN. She enjoys shopping, travelling, spending time with friends, and eating guacamole....